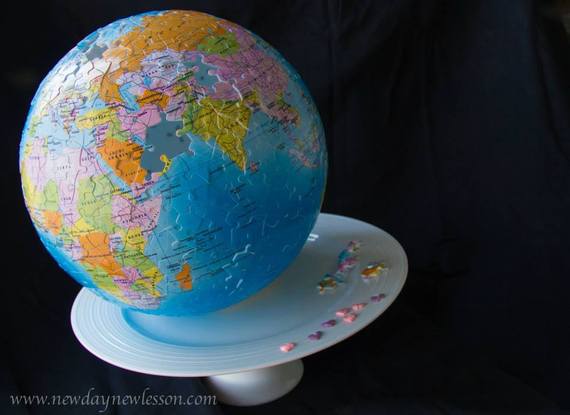 I knew it would be just a matter of time before someone nominated me for the ALS dump a bucket of ice on your head challenge. I also knew it would only be a matter of time before I was called a party pooper for not going along with the challenge or donating money in lieu of freezing and drenching myself.
I'm not doing the challenge because I don't want to.
Don't get me wrong. I think the cause is a worthy one.
But honestly, any terminal disease is horrible. I know, because I'm an oncology nurse and hate the disease with all my heart. I yearn to be out of work and unemployed because a cure for cancer has been found.
As for taking the ALS ice water bucket challenge, I don't want to feel guilted into doing something just because everyone else is. Sure, I've always had an issue with being told what to do, but I don't think that's my problem here. My problem is that I just don't feel connected to it. When I want to donate money to a charity, I donate to something that is close to my heart and that I feel passionate about. Sure, for many people $10 may not sound like a lot of money, but it might feed a hungry person for a few days. Or maybe, my $10 will work towards a cure for cancer.
Maybe I just can't feel connected to yet another disease when my job brings me face to face, day in and day out, with courageous and brave souls who also want a chance at life.
Yes, I feel for the patients with ALS and for their families, but we can't all help everyone. We need to align ourselves with causes that do good work, are dear to us and that fill our hearts with hope.
If the idea of the ice water bucket challenge was just to raise awareness without a "you have to donate money" stipulation I might have gone along with it because raising awareness is a good thing. But it's not. It's about awareness and raising money. And while for me personally ten dollars may be affordable, there have been quite a few people on Facebook who have complained about not having the free cash and feeling upset that raising awareness involved a mandatory donation.
So no, I'm not doing the ice bucket challenge. Instead I donated money to help a poor mother food her children. And no, I'm not a party pooper.
How do you feel about the ALS ice water bucket challenge?
*Btw, the picture with this post is a photo I took in March 2014 in memory of a friend of mine who passed away from Breast Cancer.
The caption read:
What's on my plate this week? A lot of broken hearts and a world that feels empty, off center and not whole.
My friend Neta passed away after a long courageous battle with metastatic breast cancer. May her memory be blessed and may her family and loved ones find the strength to live life with the vitality she did. And please people, go get screened!