One of the most critical issues retirees (or anyone, for that matter) face when they consider moving overseas is health care.
Two of the biggest concerns about overseas health care are:

1) Is it possible to get quality health care at a lower price overseas?
2) Can you find affordable health insurance abroad?
The answer to both questions is yes. Not only will the lower cost of living in many foreign countries save you money overall, but you'll find vast savings on health care costs.
Does that mean you have to compromise on quality? No. In many countries you'll find excellent health care, with doctors and other practitioners who have studied at the world's best medical schools and hospitals.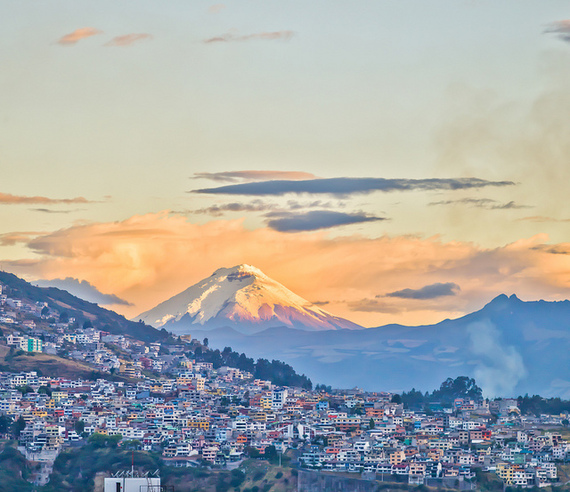 Photo: InternationalLiving.com
One of the physicians we've seen in Ecuador, for instance, received his PhD from the University of London, and did postgraduate work at the University of Miami School of Medicine, the Royal College of Physicians of London, the London School of Hygiene and Tropical Medicine, St. Jude's Children's Research Hospital, and Harvard Medical School, among others.
Many of the doctors we've visited in the 13 years we've lived overseas have similarly impressive resumes. As you'd expect, they speak excellent English and have no problem communicating.
Of course, there are physicians in foreign countries who haven't studied internationally and don't speak English. But in the major hospitals (mostly in the major metropolitan areas), and especially those hospitals accredited by an organization called The Joint Commission International (JCI), you will find multilingual health care professionals.
If access to excellent-quality care is number one on your list of requirements for an overseas destination... you'll find exactly that. Will you find it in every small village? No. So as you consider the communities that might be right for you overseas, keep that in mind.
Just to give you an example of the kind of savings you might expect in health care overseas... About 15 years ago, one of us (we won't say which...but one of us) tried to flip his brother from an inner tube being pulled behind a powerboat and in the process tore his rotator cuff.
Surgery was performed on that torn rotator cuff in Quito in 2002. Total bill, including an overnight hospital stay, anesthesiologist, and surgeon fees, came to $2,300. A relative had the same surgery done in Omaha a few months later, but her bill was almost $14,000.
Of course, it's not just affordability that impresses us and other expats. We also appreciate the ability to get an appointment quickly and the personal, caring attention we receive from doctors. And we're not disputing that excellent health care is available in the United States. Because of course it is. But an office visit to a specialist in the U.S. that can cost $200 or $300 out of pocket would cost just $25 to $45 in Latin America or even in Europe, and around $16 in Asia.
All sorts of reasons are given for this disparity in prices, of course. And we won't go into those here or the obvious politics behind them, except to say that it seems shameful for costs to be so high in the U.S.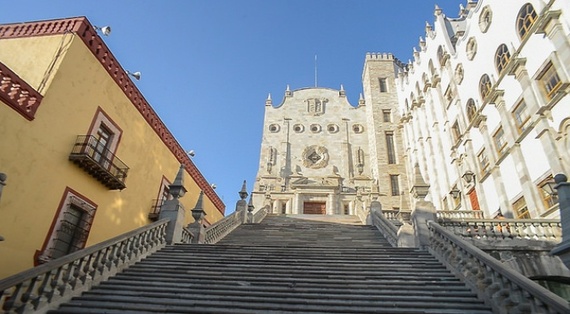 Photo: InternationalLiving.com
Another plus for the health care systems in Latin America is that our doctors typically see us right away... usually within an hour or two of a phone call. Our doctor in Mexico even made same-day house calls, at a charge of just 500 pesos -- about $40.
And we've never been rushed through an appointment. Often the doctor himself will take your vitals -- height/weight, temperature, blood pressure, and so on -- and he'll spend as much time chatting about your health issues as you like. (By the way, it's fairly common practice for doctors to give you their personal cell phone numbers so you can contact them after hours or with follow-up questions.)
The savings on overseas health care can be truly lifesaving in some instances. We have friends who were considering their options for retirement and faced health-insurance premiums in the States of at least $1,800 a month for the two of them, with a high deductible. There was no way they could afford that... and pay for other necessities (such as food) at the same time.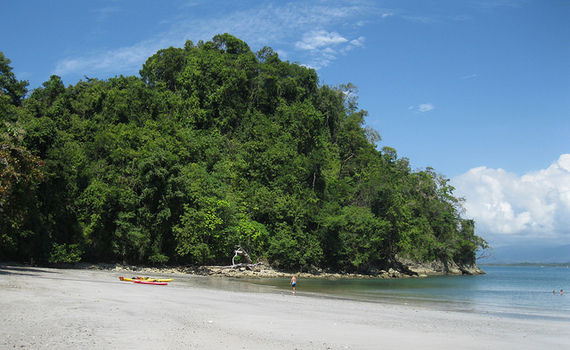 Photo: InternationalLiving.com
But in Costa Rica, they found they could pay just $100 a month ($50 each) for a full-coverage health insurance plan through the public health system. There's no deductible at all. And that translates to a saving of $20,400 per year on health-insurance costs -- an amount that practically covers an entire year's budget for a couple living in Costa Rica... or just about anywhere in Latin America, for that matter.
So yes, you can receive top-notch care abroad. Care is as good -- sometimes better -- than what you might get at home. What may be unfamiliar, though, is how some of the health-care systems are organized.
And we do recommend you have a health care plan when you move overseas. Remember, Medicare will not cover you outside the U.S. Some retirees living overseas do opt, though, to continue their Medicare payments in case they should want to move back to the States some day, or as a fallback plan. That way, they can return to the States for coverage should the need arise.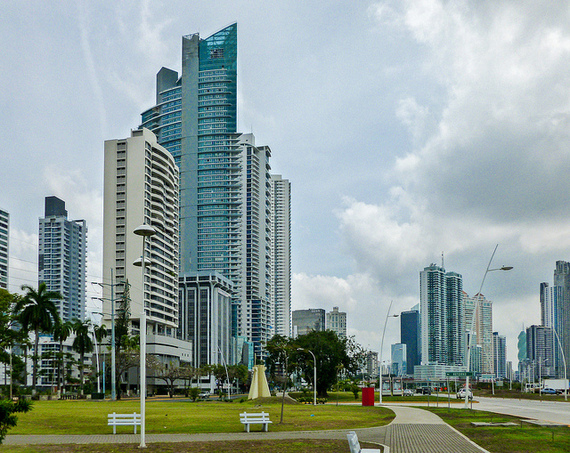 Photo: InternationalLiving.com

But to give you a quick frame of reference for health care options that may be available to you overseas...
In most countries you might consider for retirement, you'll have access to a private health care system such as we have in the States with doctors in private practice, and private hospitals and clinics where you receive medical care. You then pay in cash or through an insurance policy for your treatment.
In some communities, private hospitals or hospital chains offer insurance plans strictly for their hospitals. These are generally among the best hospitals in that country...hospitals that you'd probably choose anyway. And you're not limited to a single choice. Many expats mix and match these health care options to get the biggest bang for their health care buck.
Most every country that you might consider also offers some type of public health care system that is state funded and provides free or nearly free care to locals and often foreign residents as well. The public facilities are great places to get free vaccines and so on, but are often greatly lacking in equipment and other amenities, including well-trained staff. (We'd use them as a last resort or in case of an emergency if there were no better option.)
Many countries, though, will also allow you to pay into their "social security" system, which is usually a cut above the free public systems. Many expats avail of these social security systems for catastrophic care and pay out-of-pocket for private doctors for minor issues. Depending on your age, retirement income, and so on, you'll rarely pay more than $100 a month per person to join the social security system in countries such as Panama, Ecuador, Costa Rica, Colombia, etc.
By the way, the last time it crunched the data, the World Health Organization ranked the health care systems of both Colombia and Costa Rica as better than the U.S.
Often, the social security system also covers prescription medications and sometimes optical and dental care as well.
So if you're worried that when you leave the States or Canada you'll say goodbye to quality health care, don't be. You'll find really wonderful, top-quality care available overseas... and it will be more affordable than you can imagine.
Related Articles:
The Six Best Hospitals in Mexico
The World's Healthiest Places to Live in 2014
Health Care in Colombia: Top Quality and Affordable
Costa Rica's Top-Notch Health Care Offers Peace of Mind