Money makes the world go around... we all know that. Fortunately, when you retire or relocate overseas you'll probably need less of it.
If you're lucky enough to have a pension, some savings to live on and an income-producing investment account, good for you. But still, you may want to earn some extra income... so here are just a few ideas about how to do that: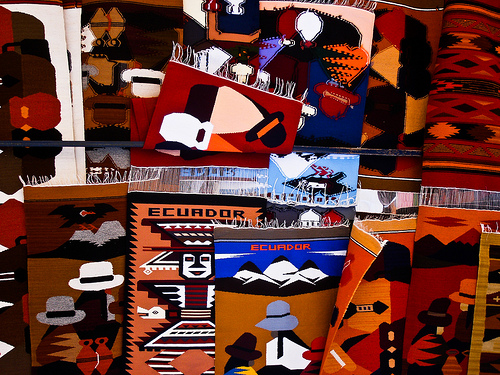 Travel Writing
One idea is travel writing... it's what we ourselves do to pay the bills... and you can do it, too. Organizations like International Living are always looking to purchase travel articles. Often, you can also get your travel expenses covered. And if you're smart about it, you can sell more than one article about the same trip.
Photography
The Internet has created a huge demand for content, both written and visual. If you have an eye for photography, then why not parlay that into a profit-making venture? Just like travel writing, you can often get free trips and hotel stays as a travel photographer. Plus, you really don't have to leave home at all -- once you know what photo buyers are looking for, your town, family, and friends can be a goldmine of opportunity. And you can post your photos on stock photography websites and sell them over and over again. This is passive income at its best.
Copywriting
Thanks to copywriters, we've all purchased health supplements, learning courses, tours, and more. Companies and non-profit organizations are always looking for ways to sell products and raise funds. Somebody has to write those letters and it could be you. The great thing is that when you work as a copywriter you can live anywhere you want. As long as you have a computer and online access to send your work off, the opportunities are there for the taking.
Treasure Hunting... otherwise known as import/export
If you like to shop, this is an ideal way for you to make money. Buy low, sell high. This is how the import/export business works. (In many instances, mark-ups can be even higher than 800%.) Think of what you've seen in stores and at crafts fairs and festivals in your hometown. Hammocks and jewelry from Mexico, rain-making sticks from Senegal, incense holders from Bali.... it's not a complicated business to get involved in. You can start small and expand as your business grows.
Sell your own niche tours.
Fall in love with France or Mexico or Argentina and you want everybody to know about it and share it with you, right? Turn your passion into profit by creating a niche tour business. We have friends who are happily offering cooking, art, archeology, even ayahuasca tours... and if you don't know what that is, don't worry. The point is that you can create a niche tour around even the most obscure idea. In fact, the more creative and unique, the better.
There are many other ways to make a living overseas, of course. You can start your own business, buy an existing business, become a real estate investor, do online trading, teach yoga, pet sit... the sky is the limit. And where there's a will, there's a way. We've done it, and you can do it, too...
Earlier on Huff/Post50:
PHOTO GALLERY
5 Affordable Countries for Retirement Overseas