Just back from Paris...
Part 3 of a 3 part series
Paris brings us back again and again, season after season. After covering all of the basics sites and cultural meccas, grand avenues to stroll... finding the lesser-known and in some cases low-key spots makes the city of lights that much more enjoyable. Here are some of my latest Paris discoveries for shopping, eating, drinking and more.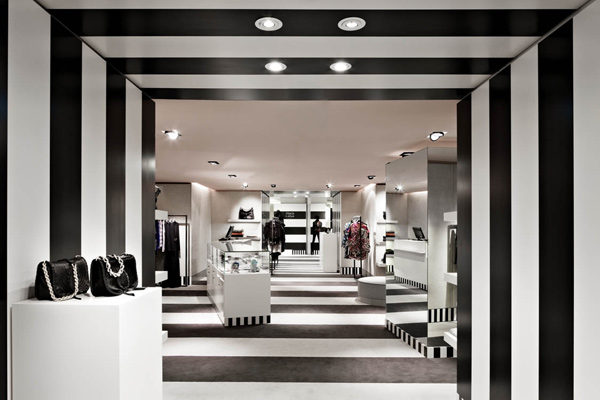 Maria Luisa Concept Store
You have not really been shopping in Paris if you haven't been to the Maria Luisa Concept Store. One of Paris' most imperative fashion stops, the Maria Luisa Store is located on the second floor of Printemps Haussmann. This black, white, and powder pink store can only be described as "French shopping at the highest level". The more-than-graphic boutique houses the personal favorites of the fashion elite, and is definitely worth a visit. Another must-visit shop is the newly opened project of Karl Lagerfeld - the Karl Lagerfeld Concept Store on St. Germain. Fashionistas around the world have been ticking off the days until the opening of the Paris line, and the result has not disappointed. They house everything from shoes to books at this new Paris location.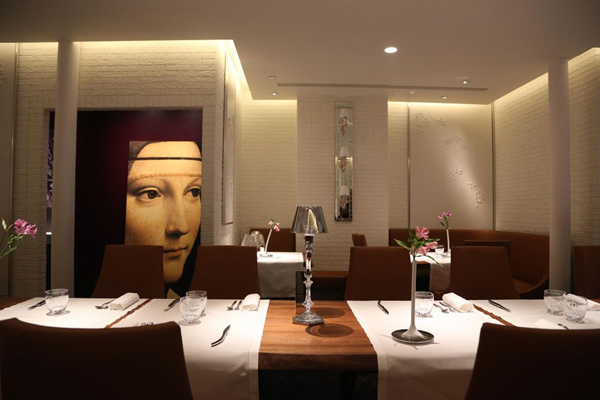 La Dame De Pic
If you're not eating at one of the known wonders, La Dame De Pic is a delicious restaurant that incorporates all of your senses into the dining experience. The process is a unique one, in which the guests breath notes of different perfume before picking from one of the various menus. The perfume that matches your menu is meant to serve as a connection on another level with your food. La Dame De Pic is three-Michelin Starred chef Anne-Sophie Pic's first venture into Paris, and it offers quite the feminine, complex, and obviously tasty meal.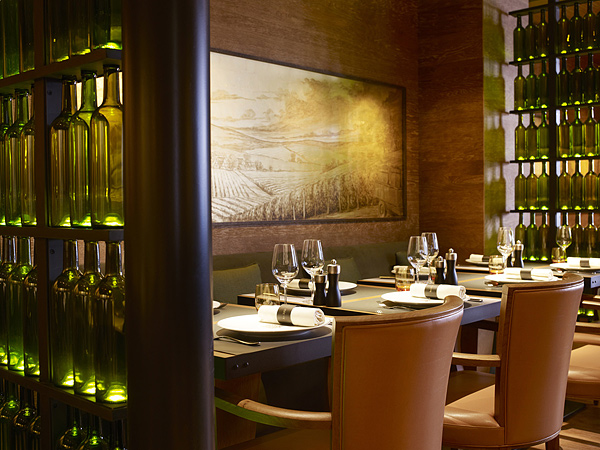 Les 110 de Taillevent
Delight your taste buds further: Les 110 de Taillevent offers an unbelievable wine pairing with an equally excellent brasserie style menu. Featuring 110 wines from the notorious Taillevent vault, the pairing is brilliantly composed, making the menu not only flavorful, but also exuberantly aromatic. While in France, it is a tourist's duty to enjoy the infamous wine!
On the subject of alcohol, the Experimental Cocktail Club is a swanky modern-day speakeasy with drinks for the creative and everyone else. As the name would suggest, they not only provide a cool atmosphere, but also deliciously daring concoctions and drinks. With a nightly DJ and killer lemongrass cocktails, this club provides the ultimate weekend hotspot. If you're looking for a throwback to the seventies, Le Coq exudes the era out of every plush sofa-ed black-walled dimly-lit pore. This vintage cocktail lounge re-invents the classic spirits of the time and gives them a tasty twist. After your token visit to the Eiffel Tower to show the kids, check out the nearby Le Coq for a Kir Royal brightened up with liqueur D'Ambrette.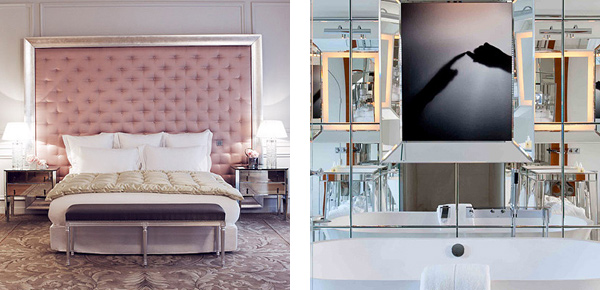 Le Royal Monceau
If you haven't gotten enough art from museum and gallery visits, Le Royal Monceau is a hotel that is all about it. It was quite an experience! Equipped with its own personal art concierge and gallery, it is any art-lovers paradise. The guestrooms are adorned with both Art Deco designs and subtle but effective wisps of modern technology - the result is breathtaking. The beautiful hotel not only has three onsite restaurants (naturally supplied by the hotel's very own herb garden), but it is also home to the Clarins spa - described as ethereal and clean. Designed by Philippe Starck, I'd call this: chic, fun, and sophisticated with everything you need for a Parisian getaway.