 Naomi Daka smiles and swings her arms, singing along with the other women in a back room of the Chawama Health Center in Lusaka, Zambia. It's the end of her weekly meeting of her support group, Mothers to Mothers.
When Naomi was first diagnosed with HIV, she thought her life was over. But through counseling and the support of other women like her, she is not only leading a full and productive life but has since had two healthy children who are HIV-negative.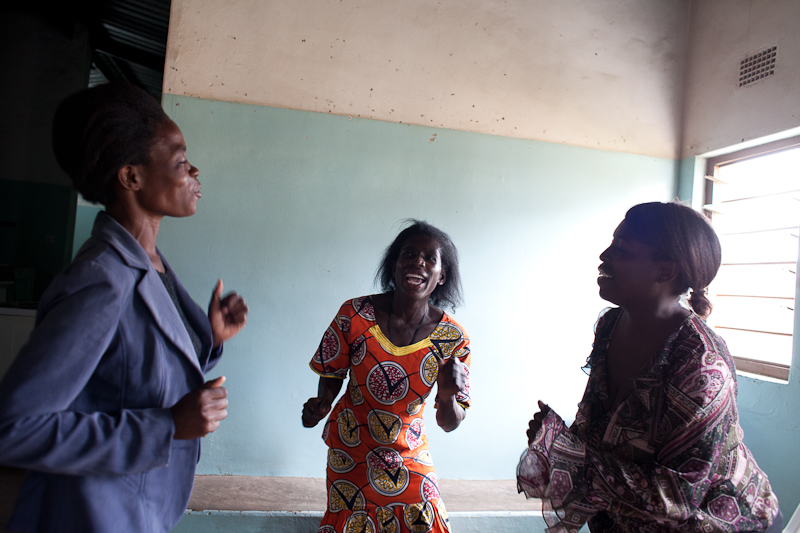 Next week, many of us here in the U.S. will gather with friends and family to give thanks for the many blessings in our lives. Though some of us are struggling economically or recovering from storm damage, we still have a lot to be thankful for. At Thanksgiving tables, we'll hear how our young cousin is faring at college; we'll let our great aunts lovingly terrorize our own children with kisses and tickles, just as they did to us so many years ago. And hopefully, we'll also take a moment to consider how we can create opportunities for gratitude in other parts of the world.
Naomi, after all, is giving thanks that she is healthy today. And, indirectly, she is giving thanks for policy advocacy.
What? Isn't that the stuff of international development and NGOs? What's a Zambian woman living with HIV have to say about advocacy?
Let's start with what we know she talks about with her fellow mothers: everything from living with HIV, to breastfeeding as an HIV-positive mom, to healthy eating. They discuss their challenges, such as waking up at 4 a.m. to wait in long lines for treatment, lack of transport to the clinic and the hardship of having to make multiple trips on different days in order to access the health services they need.
They also talk about families -- their own, and how many kids they hope to have. For Naomi, knowing how different family planning methods interacted with her HIV treatment was critical to making the right choice.
"I'm lucky that I had the information," she says. "Not everyone is able to get that information."
Naomi herself is an advocate -- both for the counseling and care she received, and for the opportunity for other women to have all the information and make the best choices for themselves and their families.
From birth control pills to injectables, from implants to IUDs, "method mix" is taken for granted here in the United States. Few of us recognize that a lack of options is a persistent challenge in many parts of the world. Policy engagement at the right levels with the right actors -- from the Ministry of Health in a country to key UN agencies at the global level -- is critical to keeping method mix alive and well, and really meeting the needs of women like Naomi.
As for making multiple trips on different days to access the health services they need? Again, the unsung hero in this story is policy advocacy. The existing clinics are doing the best they can, with a chronic shortage of health workers and an abundance of clients in need. So advocates make the rounds, hammering home common sense solutions like offering HIV and family planning services together, in one place.
Many organizations, like my own, Population Action International, specialize in a particular public health area, but the women we serve have diverse needs. In many places, like the townships of Lusaka, women's health services can be divided, to the detriment of the women who need them. These divisions are often present all the way up to health policy planning and funding decisions.
Advocates have a responsibility -- one we take seriously -- to bridge this artificial divide between HIV and family planning. We cannot assume a functioning, rational health system is the norm for those most in need. Indeed, we have to assume such a system is not in place and work to remove barriers that stand in the way of women like Naomi living a life of health, prosperity and happiness.

"The counselors told us that being HIV positive is not the end of everything. You can do whatever you want and have a chance to excel in life," Naomi says.
That's worth giving thanks for.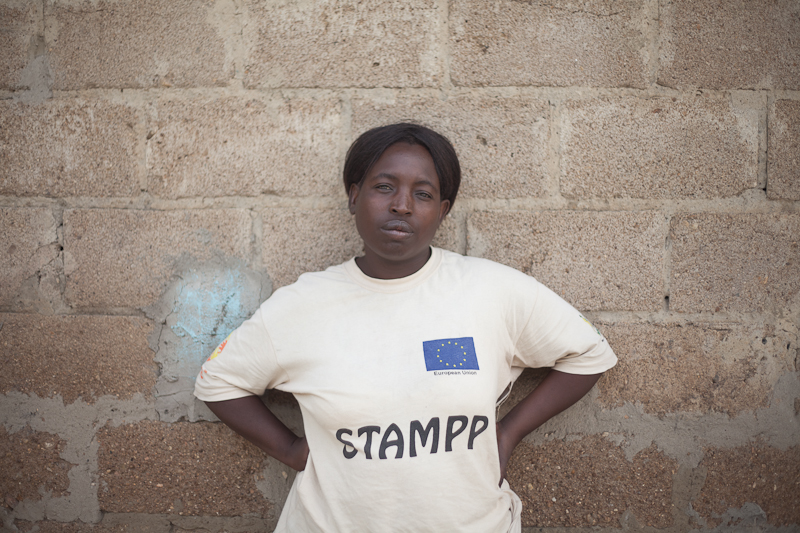 This blog is part of our #GivingTuesday series, produced by The Huffington Post and the teams at InterAction, 92nd Street Y, United Nations Foundation, and others. Following Black Friday and Cyber Monday, #GivingTuesday - which takes place for the first time on Tuesday, November 27 - is a movement intended to open the holiday season on a philanthropic note. Go to www.givingtuesday.org to learn more and get involved.