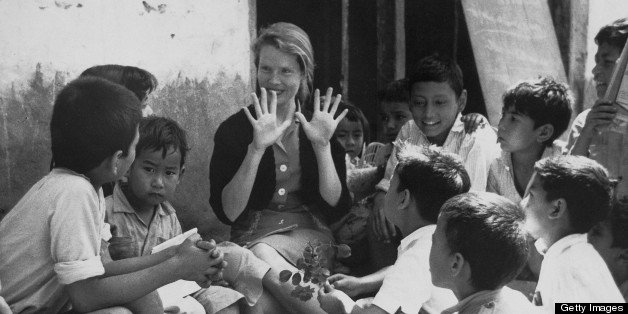 Serving in the Peace Corps in the Central African Republic is part of what inspired me to work in the reproductive health field. As you'll see in the above video, my service exposed me to the realities of gender violence, and left me even more committed to working for women's rights and empowerment.
While I was fortunate not to experience a sexual assault while serving, more than 1,000 Peace Corps volunteers have reported one during the past ten years. When dealing with the terrible reality of a sexual assault, the last thing any woman should have to contend with is a lack of support or denial of medical options.
60 percent of Peace Corps volunteers are women. As a returned volunteer, it is unthinkable that they do not have the same access to abortion services in the cases of rape, incest or life endangerment that other women who are provided with health care coverage by the federal government receive. Sen. Lautenberg's bill to address this oversight -- the Peace Corps Equity Act -- should be applauded. We need to respect the rights of the committed volunteers who continue to serve our country all over the world.