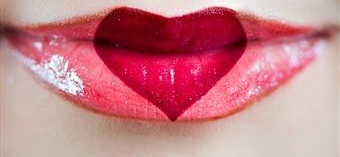 First of all, thanks for doing this interview.
I don't usually do interviews. I'm only speaking with you now to thank Arianna Huffington for supporting American Heart Month and the Yale Heart Study.
What's the question people most often ask you about your HuffPost heart health blogs?
Do they pay you?
What have you learned from the experience of writing one heart health blog per day for 29 days?
Lots of html code.
Is it true you need 1,850 more heart attack survivors to take the online Yale Heart Study by April 2012?
No -- 1,819 -- but who's counting?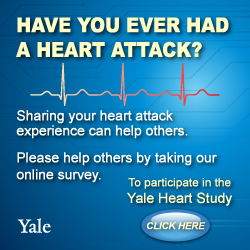 What was the most exciting experience you had while writing this series?
Embedding images of beating hearts during angioplasty in my Day 24 blog (without screwing up word wrap).
What are you most looking forward to now that you have only one blog left to write?
Sleeping for two days.
What did you learn about social media?
That there are now 6,555,000 Google results for my name. If search results were people (which they're not) lined up side-by-side, my people would stretch around the equator 1.23 times.
Really?
Yes. I also learned that if I ever want to generate "buzz" all I have to do is publish a recipe for making bread sticks or pizza dough from cauliflower. People go nuts. There is a formidable Cauliflower Nation out there.
What's your favorite color?
Red.
If you were a car what would you be?
A Tesla Roadster -- but not a red one.
Have you ever had a heart attack?
No. Strokes run in my family; I'll probably have one of those.
But a microbe attacked the lining of my heart once. In the ER, I asked the cardiologist if I was going to die. He never answered, he just sent the living will people in.
What do you do in your spare time?
Watch television.
But don't you write for a television series? Isn't watching TV really work for you?
Yes.
What do you do for fun?
Read books.
But you write books -- isn't that really work, too?
Yes.
What do you do to relax?
Shop for clothes. That's my hobby.
Who's you favorite designer?
Moschino aspiring to Chanel. Writer/mogul Ann Dexter-Jones has a red-white-black tweed boucle coat jacket I covet, for example. And T.J. Maxx makes me very happy.

What are you going to do next?
Finish writing a television pilot from a while ago.
What's it about?
Murder.
Didn't you write a book about that woman in Houston who drowned her five children in the bathtub?
Yes. Are You There Alone? Andrea Yates.
What's you next book about?
A man who wants to know who murdered his daughter.
And you've written for "Law & Order," the TV series?
Yes.
Sounds like you have some kind of fascination with murder, why is that?
There's always a beginning, a middle and an end.
Don't you teach writing at Yale?
Yes, mostly in the summer. I'd like to clarify that I'm a writer not an academic (not that there's anything wrong with that).
What classes do you teach?
"Screenwriting," "Television & Crime: The Wire," and "Television Situation Comedy."
Only one more day of your heart health column, what would you most like to tell the American people?
Besides taking the Yale Heart Study and following it on Facebook?
Yes, besides that.
Mitt Romney is going to be the Republican nominee for president. My cousin in Kansas City told me, and she's always right.
What is your final Heart Month column going to be about?
My lips are sealed.
See you tomorrow.
Photos via Getty
---

Heart attack survivors, please click here to take the Yale Heart Survey aimed at reducing the time victims delay before calling 9-1-1 or going to the hospital. If you haven't had a heart attack, click and forward to someone who has had one. Thank you.
Disclosure: Suzanne O'Malley is a Sr. Research Associate for the non-profit NIH-funded Yale Heart Study. Applications are open to her creative & screenwriting weekends & summer classes at Yale Writers' Conference & Yale Summer Film Institute.
For more by Suzanne O'Malley, click here.