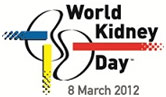 I was a kidney virgin. I knew absolutely nothing about my "Top 5 Kidney Numbers." You, too? Click here.
Then radio show and "America's Got Talent" host Nick Cannon, below left with his wife Mariah Carey and one of their twins at the BET Honors 2012 show, went on ABC's Good Morning America to discuss the details of his recent diagnosis. "It's a rare form of lupus that's attacking my kidneys," he told Good Morning America host Robin Roberts. "The technical term is lupus nephritis." No matter how upbeat he is about the diagnosis, it's a dangerous one.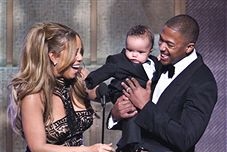 Cannon's revelations about his health are timely. On World Kidney Day, March 8, free kidney screenings will be available to everyone in more than 20 cities across the country. For locations and schedules, visit the National Kidney Foundation at www.kidney.org.
But Nick Cannon wasn't my first opportunity to learn about kidney disease, so I knew more than many about the risks Cannon faces.
My brother James almost instantaneously lost 40 pounds. He remembers being constantly thirsty, having shortness of breath and tightening in his jaw. While working on an art piece, he cut his thumb and went to the ER for stitches. There he also learned the cause of his sudden weight loss and other symptoms. He had Type 1 diabetes -- childhood diabetes -- at the advanced age of 30.
No biggie, he said. My brother is a laid back kind of guy who lives with his wife and kids in Austin, a laid back kind of town. He's a composer and lyricist who plays guitar with his son in a band of buddies called Yellowgrass -- this year he plays at the South by Southwest Music Festival Grackle's venue on March 15. He is able to do this courtesy of an anonymous 11-year-old donor's kidney and pancreas. But I'm getting ahead of myself.
According to the National Kidney Foundation, with diabetes James now automatically belonged to a high-risk group for kidney disease along with those who have high blood pressure or a family history of kidney disease, and African Americans, Hispanics, Asians, Pacific Islanders, American Indians and senior citizens.
Our kidneys, a pair of fist-sized organs located on either side of the spine, behind the lowest part of the rib cage, are responsible for maintaining the blood chemistry of our bodies -- carrying out the trash and maintaining the salt and water balance. When they don't work, we don't work. There are five stages of severity of kidney disease, the last being kidney failure, which necessitates dialysis. Kidney disease treatment has one goal -- to avoid reaching stage five.
He had changed to a heart- and kidney- healthy diet, but exercise was difficult with a foot wound that refused to heal (common in diabetes) and eight years of twice weekly visits to a wound care specialist. That infection finally ended in amputation of his big toe and connecting bone.
Unfortunately, "no biggie" slowly turned into total kidney failure and dialysis for my brother. And so the "Top 5 Kidney Numbers" made their grand entrance into my life. Chronic kidney disease (CKD), I learned, is a silent killer that often goes undetected until its advanced stages. Twenty-six million American adults have CKD. My old friend heart disease is the most frequent killer of many of them says the National Kidney Foundation Key Facts page.
After more than three years on dialysis my brother James's body was weakening. "Everybody thought I was going to die," he recalls, "I think I was the only person who didn't think it... I could say that I was a classic 'in denial' person, but I see myself as someone who knew what was going on and just didn't understand 'why not be positive about it?'"
Caught early with simple blood and urine tests, kidney disease can be managed or slowed with treatment. Again, free kidney screenings are available through the National Kidney Foundation's Kidney Early Evaluation Programs (KEEP) in neighborhoods throughout the country. Visit www.kidney.org to find a convenient time and location for a screening near you.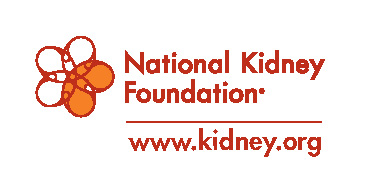 Without further adieu, I give you the National Kidney Foundation's "Top 5 Kidney Numbers" (scroll all the way down for the "Top 5" slideshow):
Estimated GFR (Glomerular Filtration Rate) -- over 60 is normal, under 60 is low. My brother calls this the test that tells whether your "kidneys are running at full speed." If he had to pick a mnemonic device to remember the test's name, it would probably be Grand Funk Railroad.
Blood Pressure Reading -- Optimal blood pressure is 120/80. If the first number is over 140 and the second number is above 90, your blood pressure is too high.
Urinary Albumin to Creatinine Ratio -- Putting this number into laymen's terms had my brother momentarily stymied, but he summed up by saying the test was, "the Mama of all the Pappas." It estimates the amount of protein found in your urine in a day. Protein in the urine is one of the earliest signs of kidney disease. Less than 30 is normal, over 30 means you need to chat with your doctor. It's a snapshot not only of whether or not you have kidney disease, but also gives some perspective on the disease's history and future in your body.
Total Cholesterol -- Over 200, you may be at risk for heart disease.
Blood Glucose Check: Checks for diabetes, the leading cause of kidney failure. While fasting: over 125. After eating: over 200 indicates diabetes. My brother could not emphasize more strongly the importance of this test and learning whether or not you may be diabetic.
Many of you who have had the patience to read this far may be curious to know how my brother is now able to strum a guitar at SxSW. Incredibly, he received a kidney transplant after spending one day -- not a typo -- on the National Transplant Registry list. I don't know the exact rhyme or reason, but I can tell you the story. In fact, he received both a kidney and a pancreas. He, as well as Nick Cannon, have reason to look forward to the future.
There's just one thing. I've reached the maximum length for Internet attention spans. And so -- same time, same station -- the conclusion to this story will be published... tomorrow. See you then.
Slideshow photos by permission of the National Kidney Foundation, Getty, and Brett Morgan.
Disclosure: Suzanne O'Malley is a supporter of the National Kidney Foundation. Applications are open to her creative & screenwriting weekends & summer classes at Yale Writers' Conference & Yale Summer Film Institute.
For more by Suzanne O'Malley, click here.
PHOTO GALLERY
Top 5 Kidney Health Numbers