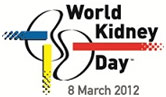 The story I'm about to finish here is, at the very least, a magical one. Perhaps a spiritual antidote -- if there is such a thing -- for so much lost to kidney disease.
After nearly four years of dialysis, my brother James's body was weakening. "Everybody thought I was going to die," he recalls, "I think I was the only person who didn't think it... I could say that I was a classic 'in denial' person, but I... knew what was going on and just didn't understand 'why not be positive about it?'"
Next week, Yellowgrass, the band that stayed together to help keep James O'Malley going, performs at South by Southwest Music Festival March 14 at The Local Pub & Patio and March 15 at Headhunters Club.
World Kidney Day, March 8, became a big day for my brother -- and beginning Thursday, in more than 20 U.S. cities, the National Kidney Foundation is offering free kidney screenings to anyone who would like to benefit from possible early detection of kidney disease. Former radio show and America's Got Talent host Nick Cannon (pictured below) appeared on Good Morning America to explain more about his kidney disease and emphasize the importance of World Kidney Day. For locations and schedules, visit www.kidney.org.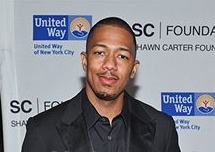 But back in 2006, driving to the in-laws for Christmas was not so rosy. My brother was so sick he lay his head in my lap, like the child he had once been, and slept. I looked at his face, with the years of suffering written on it, and for the first time I, too, thought he was going to die.
Purely selfishly, I couldn't bear to lose him. I can be a willful person -- not always an appealing trait, but there it is. So I asked my over-burdened and under-appreciated sister-in-law if she actually welcomed what help I could give. She said "yes."
I learned all I could about kidney transplants. It was too late for my brother to have a "preemptive transplant"-- a donor kidney before kidney failure. A transplant from a living donor could still offer him a chance for renewed health. Incredible progress is being made in the form of living donors, perhaps best described by New York Times reporter Kevin Sack in "60 Lives, 30 Kidneys, All Linked." To learn more about living donation, visit www.livingdonors.org.
For my brother, no adult in the immediate family (the first place one often looks for a genetically similar donor to lessen the risk of rejection) was a candidate because of their own poor health. My brother's then 11-year-old daughter immediately offered her dad one of her kidneys. He said "no," unequivocally. For reasons of his own, he wouldn't consider his wife and children as donors. The process is unique for each person.
The National Kidney Foundation website offers guidance on the tough stuff, like asking for an organ donation from a relative or friend.
My next step was to learn how to put my brother's name on the waiting list for a living or deceased donor kidney. According to Ellie Schlam, Vice President of Communications for the National Kidney Foundation, there are currently 91,000 Americans waiting for life-saving kidney transplants.
Just getting on the National Transplant Registry was a full-time job for nearly six months. First, I picked my way through the insurance approvals maze. I was pleasant and consistent. Everyone involved (about 12 people) knew they would hear from me routinely until approvals were granted.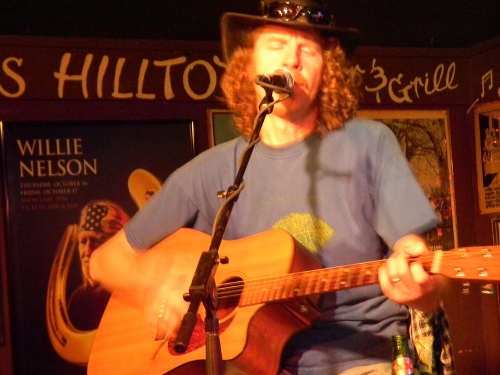 My brother (pictured at left post-transplant) and his wife picked Baylor Medical Center Dallas for the transplant because it accepted my sister-in-law's insurance, had a shorter wait lis and a high success rate, and our mother's home was in Dallas -- we could live there during the 2-month post-transplant outpatient period.
With the insurance and location fixed, my brother and I spent a compulsory week in Dallas for transplant orientation and exhaustive physical workups to assess James's fitness for a transplant. He passed. Miraculously, his circulation and heart were still in good shape.
At orientation we learned that in Texas the average wait time for a kidney was two years and for a pancreas and a kidney only six months. If a pancreas transplant succeeded, my brother might be able to make his own insulin again. There wasn't any catch. A pancreas/kidney donation, though, comes exclusively from a diseased donor.
The diabetes-related foot wound for which James's big toe had already been amputated was the only possible snag. Tests showed there was still affected bone. He preemptively scheduled surgery to remove more bone. When the transplant committee met to approve patients for the list, my brother's record would show a healthy foot.
Weeks passed. I made friendly, but regular, phone calls to ask whether the committee had approved my brother's status. Finally, I received a verbal "yes" but the official letter of acceptance to the list would not arrive in my brother's mailbox for two weeks. I was in New York City when James called to let me know he'd received it. We celebrated over the phone and began what we understood would be a 6-month to 2-year wait.
The next evening, my phone rang. It was my brother. "They have a kidney and a pancreas for me," he said. My heart fell into my stomach. "The donor was an I.V. drug user and prostitute, the organs test negative for H.I.V., but the doctor recommended I not take them." We agreed it was for the best and also agreed it might be wise to keep a packed bag handy. After my brother hung up, he wondered whether it would be seven years before he got another phone call -- or worse, had he turned down the only organs that would ever be offered him?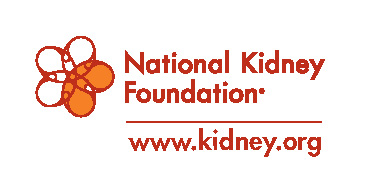 One hour and 20 minutes later -- I kid you not -- my brother called again to say he'd been offered his second kidney and pancreas of the day. I told him that it wasn't funny to joke around. No joke. These organs were from an 11-year-old boy. On his doctor's advice, he'd accepted. We had until the following morning to get to Dallas for a noontime surgery. I told him great, this was going to be the best thing ever, and I'd see him in Dallas in the morning. As soon as I got off the phone, I burst into tears of fear that he'd die in surgery. The fault of my willfulness.
That was October 2008. James's transplant and recovery were successful. Later, my mother wondered whether we all hadn't suffered some form of post traumatic stress. Feeding my brother was like threading a needle. He survived on Ensure (vanilla!). After hours in the supermarket reading labels, I found two things he could eat that didn't taste awful, upset his stomach, and fit his stringent dietary needs and nutrient numbers: quinoa and Atkins Chocolate Peanut Butter Bars (19g protein, 240 calories, 2 net carbs, no potassium).
Later we learned that the patients ahead of James on the transplant list were temporarily unfit for transplant -- perhaps a cold, a fever, or one test result slightly out of whack -- making surgery too risky on that day. Today he still wonders, why me? Why did he get the miracle organs? But in addition to playing guitar, he plays Mr. Mom and has cared for our mom after a recent medical ordeal.
James took the opportunity to send a note thanking the anonymous family of the young donor, but donor families don't always reply. "Truthfully," he says, "every day I thank God for that family. And every two or three days, something will happen that causes me to think about them in some way. That's what 'Never Gone' is about," he adds referring to the song he wrote describing the loss of something he'd been told was "gone forever," but now finds "it's never gone."
National Kidney Foundation Video via YouTube: Who's At Risk For Chronic Kidney Disease?
Photos by permission of the National Kidney Foundation, Getty, and Drew Mounce.
Disclosure: Suzanne O'Malley is a supporter of the National Kidney Foundation. For enrollment in her screenwriting weekends & Yale summer classes, email: suzanne.omalley@yale.edu. For more by Suzanne O'Malley, click here.