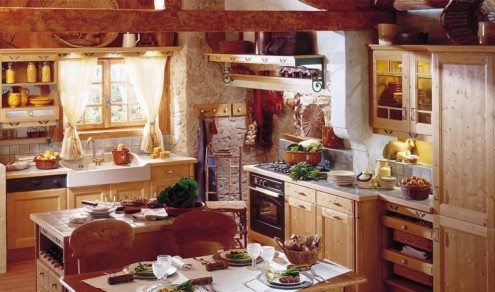 Natalie copes best when cooking. That is what she declared in a recent email in which she offered friends the opportunity to convene in her kitchen this December 14,th just as we did one year ago -- the evening the shootings in our town took the lives of twenty children and six educators.
Actually, last year it was on December 15, the evening after, that we found ourselves huddled in Natalie's Sandy Hook, CT kitchen.
The kitchen is warm, cozy and clearly home to folks who love to cook. Deep, rich colors surrounded by natural wood and soft lighting offer a rustic, farmhouse feel that encourages visitors to stay much longer than they may have originally intended.
Our group of about 15 began that day with a meditative and somber morning walk around a picturesque section of town known as Holcombe Hill. Later that evening, many gathered in what we have come to call, despite it being equally utilized by Natalie's husband Rob, "Natalie's kitchen."
Some friends were vociferous in their outrage. Others sat quietly stunned; sipping hot drinks or, opting for something more potent. Many were crying.
All we knew whether we could articulate it or not, was that there was a compulsion to come together -- to feel connected.
In a matter of a few hours, the day had gone from being a routine December Friday in a historic and ornamented slice of CT, to a frenzy of standstill traffic, hovering helicopters palatable anxiety, and a swarm of media lining the narrow Sandy Hook sidewalks; the glow of holiday decorations all but obliterated by the harsh glare of their television lights.
Thankfully Natalie and Rob had extended their home as a reprieve from the throng of reporters and the ever present anxiety.
Much of what has transpired this past year in Newtown took root in that haven of a kitchen. For one, it is where The Sandy Hook Promise was born.
Little did we know that the dialogue taking shape in that kitchen, led by one motivated individual, would, in under a month, lead to the creation of a significant organization that has in less than a year drawn over a quarter of a million people.
People arrived that night feeling helpless and distressed, and while equally distressed upon leaving, found themselves motivated to "do something."
Be it through providing meals, advocating for legislative change, the power of the pen, extending compassion and companionship or engaging in the healing power of music, everyone in that kitchen went on to harness their inner resources to give back in ways they knew best.
Among this group are Democrats and Republicans; folks who own and respect guns, folks who never have nor never will own a gun, single parents, gay parents, Christians, Jews, atheists... and so on.
I imagine that similar happenings were taking place in parallel kitchens all around Newtown.
We can look back at Newtown this year and can take away what we choose to see.
We can focus on the rancorous comments and heated debates over guns laws, mental health, parenting and everything else that is "wrong" with our world.
We can also choose to see the many signs around town declaring "We are Sandy Hook, We Choose Love" as a source of irritation and unwanted remembrance.
Alternatively, we can acknowledge the myriad of local groups and individuals that have emerged; tirelessly working to offer solid assistance and to effect change.
Our community rallied and as a result we now have, to name a few, a resiliency center, equestrian therapy, healing through the arts, a high school mentoring program, parent together initiatives, action alliances and countless other acts of community and kindness.
We can also see the "reminders" around town as remembrances that while people can get through trauma, they don't get "over" it, and that there will always be those, today and years from now, who will need compassion and support.
One victim's father was finding himself aggravated by all the reminders throughout Newtown only to go to work in a distant town to feel irritated that there was nothing there; no signs, bumper stickers or tributes to all those we lost.
There is no one right answer.
What I choose to see when looking back over this past year is that night in Natalie's kitchen. That night in which a group of people ate, drank and cried together; feeling all at once helpless, angry and loved; a night that led many to wake up the next morning with a determination to create something good out of something tragic.
We can mobilize, consult "experts," protest, march and write our politicians, but the real seeds of change spring from such gatherings; gatherings in which people genuinely connect and in which love is an essential ingredient.
Our relationships, according to Dr. Bruce Perry, known worldwide for his work on trauma, allow a "controllable revisiting of traumatic experiences."
In other words, relationships heal.
On Thanksgiving, Jeremy Richman, whose six-year-old daughter, Avielle, was killed in the shootings, posted the following sentiment on his Facebook wall:
Thankful for friends holding me up.
Indeed, it is our friends who not only hold us up, but who also fuel us with energy to persevere.
With this in mind, as we approach the year anniversary of the shootings, I find myself revisiting an email I found waiting in my inbox on a recent morning: a lovely offering distributed among our circle of friends. Natalie's invite to once again stop by her kitchen was in response to this heartening message:
The day after the shooting last year, we held each other tightly. We cried. We tried to make sense of something that will forever remain incomprehensible. We met at Holcomb Hill to walk and breathe deeply. We gathered in kitchens and tried, with little success, to eat. We hugged each other with conviction, and love. We cried more. A large crew made it to the second floor of the Stone River Grill for a previously-scheduled Christmas warm-up. It wasn't festive, but we were together.
I can think of no better way to mark this somber anniversary than by gathering family, friends and neighbors in similar fashion.
Hope you will join us...