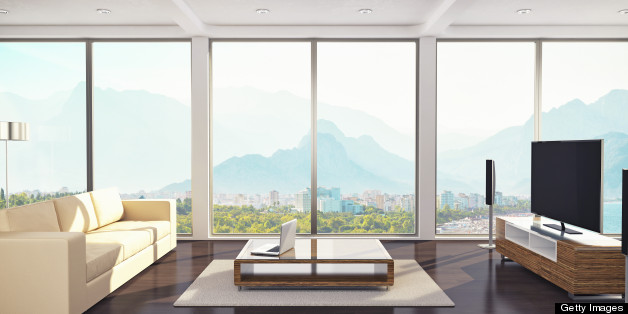 As soon as the temperature goes above 50 in New York, my husband and I have a surge in popularity, morphing into the Brangelina of our social circle, because our friends have summer houses with guest rooms to fill. "Maybe this year you'll come to the Cape... We'd love to have you visit in the Hamptons... Think about spending a weekend with us at Fire Island... You know you're always welcome in Connecticut."
They're all rattling around in homes that are too large now that the children are adults with their own families and vacation homes -- some already with their own liver spots. This is apparently more disturbing at the beach than in the city since no one with an extra bedroom in Manhattan has ever suggested we sleep over.
It's not that we don't adore being with our friends, but like single guys who cut out after sex, we like to sleep in our own bed. On someone else' s turf you relinquish your constitutional right to equality. At cocktail hour, I say, "Sure, vodka is fine," when the real me would say, "You wouldn't mind getting out the blender and making a strawberry margarita, would you?" Forget "mi casa, su casa." This casa isn't mine. Each house has its own rules. Do the dishes get rinsed before going into the dishwasher? Is it okay to talk while Meet the Press is on? Who gets first crack at the obits in the Sunday paper? How long do I have to let their dog hump my leg?
I don't remember who said, "Let's not do this anymore," but summer in the city means we can get into a movie without calling Fandango and get seated in a restaurant that's otherwise filled up with Gwyneth Paltrow and her friends. I'll take New York in June... July and August too.