I constantly overhear women saying they need to find the "perfect" dress, be it lunching with girlfriends or talking to their salesperson. But really, what makes a dress perfect? The silhouette, color, style, length, brand, or simply all of the above? I find that it's actually easier to find a "match made in heaven" when you're not searching for something specific because you're less paranoid and most likely are not on a time constraint.
I have now found myself to be one of those girls in need of the "perfect" dress. Finding dresses that I like isn't hard, but it's about finding one that feels and looks wow. The dress is for my birthday party in early February, so I want it to be special and rather unique. I'm going to LA the weekend before my party and am hoping to find a dress since two of my favorite stores, Kitson and Les Pommettes, are located there.
Since I have about three weeks until my dress hunt officially begins, I've taken matters into my own hands early by browsing dresses online. I haven't found one for my party, but I found two others that I'm purchasing as they are under $200, are bright hues, can be worn for resort or for winter with the help of some trusty tights, booties, and other accessories, and because they are flattering silhouettes.
with style,
S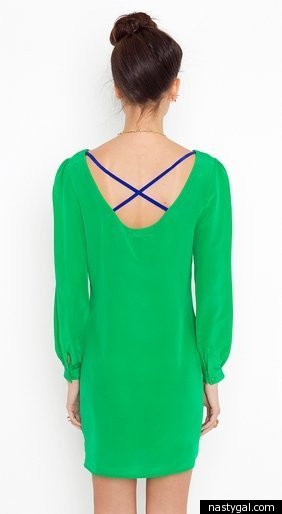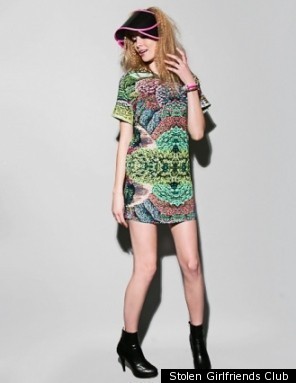 Techno Floral Print T-Shirt Dress from Stolen Girlfriends Club.
This post was originally published on Sydney's blog, stylesolutionsnyc.com.