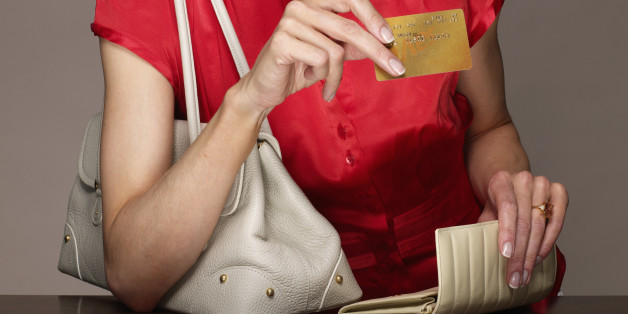 Women wield a big purse -- and it's getting bigger. Around the globe, women create, control and influence about a quarter of the world's wealth -- upwards of $20 trillion -- and this base is set to rise eight percent a year. As the largest and fastest-growing segment of purchasers and investors in the global economy, women represent the most exciting emerging market in the world today.
The numbers are jaw-dropping. In the U.S. (with similar trends in Europe),women account for the vast majority of all consumer purchases -- 65 percent of new car purchases, 85 percent of healthcare expenditures and 91 percent of new homes purchased. They represent the fastest cohort of wealth accumulators -- owning 75 percent of the nation's wealth in the U.S. -- and are estimated to inherit anywhere from $12 to $40 trillion over the next 20 years. U.S. women earn more college degrees than men and comprise the majority in the workforce; in the developing world, close to one billion women are estimated to enter the workforce and marketplace over the next several decades.
This seismic shift illustrates the "Power of the Purse" of women as decision-makers and influencers in many segments of the economy. Yet research across industries shows that large companies have ignored the astonishing potential of this market.
At the Center for Talent Innovation, where I serve as CEO, we're about to release new research findings on the Power of the Purse in financial services in the U.S., the United Kingdom, India, China, Hong Kong and Singapore. Nearly half of the women surveyed in the U.S. -- and more than half in these other geographies -- report that income from their business and/or compensation from their employment represents their household's primary source of assets. As breadwinners and entrepreneurs who own businesses, generate income and deploy their own assets, women are increasingly the primary financial decision-makers.
Yet the financial services sector has not caught up with this rising tide -- either in developed markets or emerging markets: The vast majority of women feel misunderstood by investment advisors, underestimated, undervalued and underserved by the one-size-fits-all approach to wealth management that banks adopt toward prospective investors.
There is a huge opportunity for companies, large and small, to align their business and talent strategies to fully take advantage of this market. Smart companies are learning that successful strategies go far beyond putting pink ribbons on their marketing brochures. A winning strategy requires deep insights into the users' desired experiences and their behavioral preferences. Forward-thinking companies in our Task Force are in fact developing new ways to reach and grow the market of female investors.
Internally, companies can develop female advisors and put them in positions of authority so that they have the power to impart gender smarts to colleagues and make their innovative ideas come to fruition. Our recent CTI report, "Innovation, Diversity and Market Growth," found that companies that fully engage, develop and promote their female and diverse talent have a competitive edge in selling products or services to diverse end users. For example, UBS Wealth Management UK created a female sponsorship program which provides women visibility and access to executive leaders to accelerate them into leadership positions. Through this program, then senior Client Advisor Shona Baijal expanded her internal network and learned how to best navigate the company. With the help of this program and her sponsor, she is now the first female in the UBS Wealth Management UK front office promoted to Managing Director.
Externally, companies create educational programs that help close the financial confidence gap for women; develop investment strategies and products that allow women to invest in financially sound solutions aligned with their values; and deepen relationships between clients, advisors and the companies in which they invest. UBS Private Wealth Management, for example, hosted its second annual UBS Women's Symposium in March 2014, in response to the growing awareness that most traditional wealth management initiatives fail to address the specific planning needs of women. The two-day annual event aims to educate women of all ages (with a minimum net worth of $50M) to empower them to take control of decisions that affect their lives and wealth.
While matching the market is a step in the right direction, success in tapping the power of the purse is not so much about gender as gender smarts. To win women's loyalty and trust -- and gain their business -- our research shows that advisors do not need to be female. They do need, however, to understand women's aspirations and financial identity, through inclusive behaviors that resonate with their clientele: communicating the way women want, rather than peppering their advice with Wall Street jargon; educating their female clients and helping them align their life priorities with their financial decisions; and, because women with wealth are tight on time, using their time more efficiently.
Financial services companies have a clear path to adapt their business models and "traditional" talent strategies by understanding women's aspirations and financial identity by better leveraging the women in their ranks.
It's a win-win whose time has come.