Last week, I bought my two wee brothers Zachary (age 6) and Johnnie (age 9), the new red noses. If you don't live in Britain you may be wondering what on earth I'm going on about, but this is the 25th anniversary of a really amazing charity who have recruited a host of famous faces with a very important mission: to help each of us do something funny for money!
So when Zachary threw a highly embarrassing tantrum in our local supermarket demanding that he wanted to "pick his nose with feet on it just like the way XXX did in his class," of course I had to give in -- if nothing else just to shut him up and secure a gigantic smile on his face, when yip, you guessed it, he could pick his nose till his heart's content with his brother Johnnie and giggle all the way home!
Then it got me thinking. It's all very well that we support these fabulous celebrities donating their time and energy to these things and indeed, who could forget about One Direction's official Red Nose Day single "One Way or Another"? But do we really know what Red Nose Day is actually about? What does their role involve? Where does the money go? Does it make a difference? After stepping beyond the stereotypical playlist for charity campaigns, I watched the real messages (the pop video), the pleas from on-the-ground reports from celebrities, including One Direction's Harry Styles and Liam Payne and yes, I cried along with them.
So after some soul-searching and feeling downright depressed at these images on the screen, I was even more impressed for not only do all these really famous actors, singers, dancers, and TV personalities put on the charity T-shirts and get snapped by top photographers for the advertising campaigns, these celebrities really do something that counts. They take the time, they visit the places, they catch our attention, and they make us listen -- right down to the 6-years-olds including my brother!
To date they have raised £600 million, which is pretty mega. Comic Relief spends the money raised to really help change the lives of people living in the most horrible and tough conditions you can imagine in the UK and Africa.
Richard Curtis (apparently a really important guy in filmmaking) set up Comic Relief 25 years ago (before I was even born -- wow, that's a long time ago). Since 1988 the money has been raised through 13 Red Nose Day campaigns. They have helped 3 million people affected by HIV in Africa. They provided 1 million vaccines in Africa and the world's poorest countries. They helped prevent and cure blindness for more than 2.4 million people in Africa and the world's poorest countries and they even helped 10 million people across the UK. This was the statistic that got me the most. When I think of poor nations, I must be honest and admit I think of places like Africa. But in reality, there are people who need our help right on our own doorstep, who are suffering from lack of food, education, proper homes and intolerable circumstances. I now appreciate that the Comic Relief fundraising efforts actually hold no bounds.
Then I found out about supermodel David Gandy and his "blue steel appeal," I thought, "Wow, that's cool idea." Remember Zoolander? Yip, I just did my best blue steel impression in a fashion interview recently. I digress; I've actually met David a few times. He has this effect of making grown women really embarrass themselves, asking for his autograph and pictures, etc., which is fine, but they seem to just lose it and they have the cheek to give One Direction fans a hard time. Aside from that, he's old enough to be my dad, so that's how I kinda look at it. That aside, he is a really cool and very friendly bloke who was super nice to me. So David has gathered all his celebrity fashion pals together to launch an auction on eBay.
At this stage and given my rather limited piggy bank, I will be opting for the red nose (you have a choice of T-Spex, Triceytop and Dinomite and naturally Zac got first pick of course).
So all that's left to say is that on March 15 it's Red Nose Day, so buy one, wear it, pick it, laugh at it, and "Do Something Funny for Money."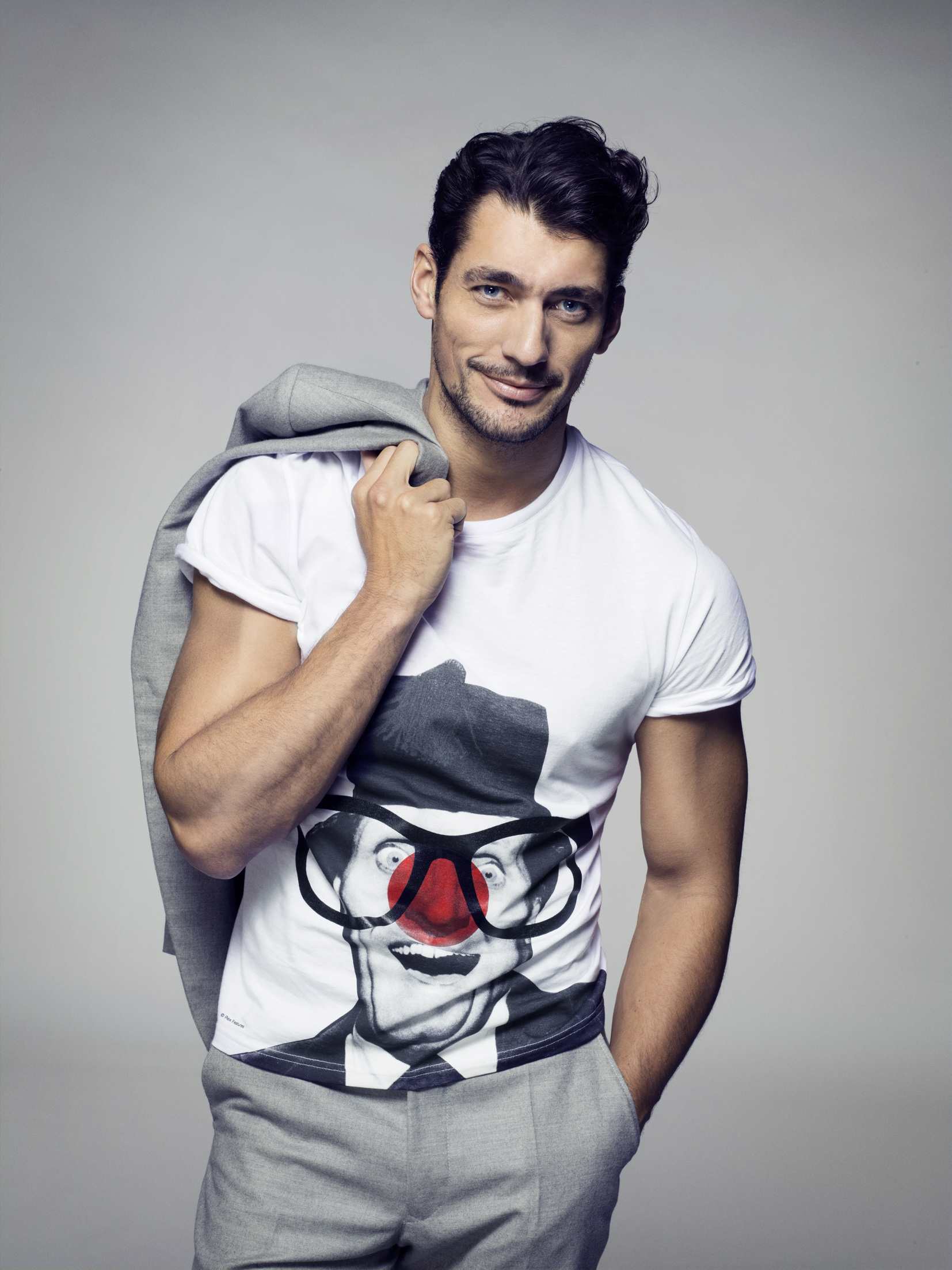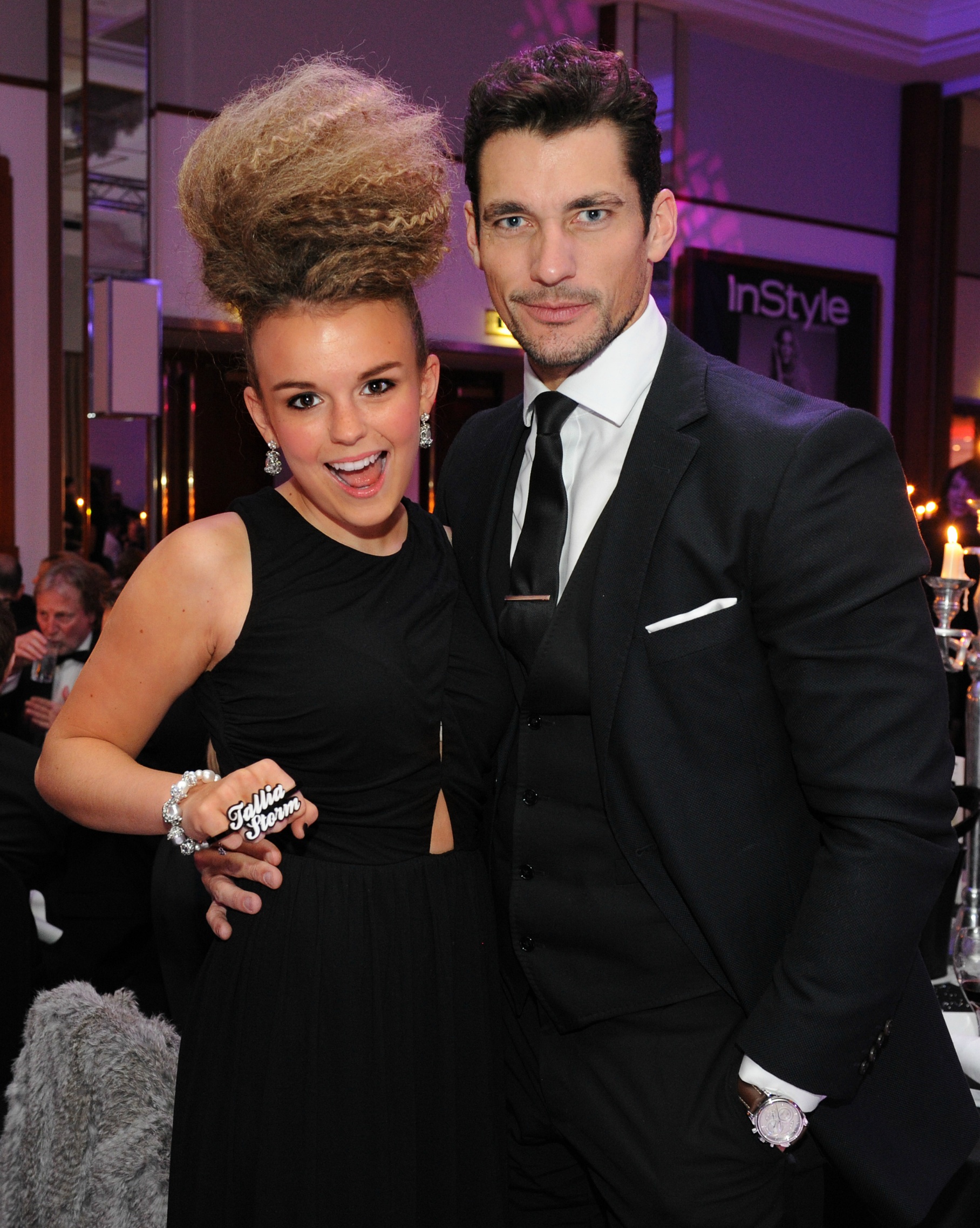 P.S. David, I did notice you sported the T-shirt and not the nose in your photograph. My wee brother Zac is not impressed -- get the nose on mate!!!