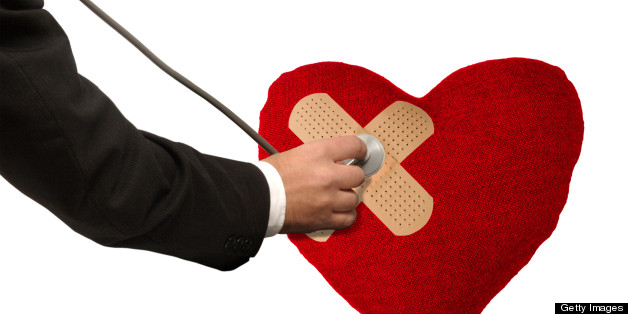 I have to admit after my divorce, dating was the very last thing on my mind. But, there is life after divorce, you just need to make sure it's the life you want. Since my newly found singlehood, I have learned a lot of things about myself. First and foremost, if you don't love yourself, finding love again is going to be difficult to do. Yes it is easier said than done, but time alone and allowing yourself to heal has to be first before diving into another romance.
I wrote two books on dating. But dating after divorce is a bit more delicate or perhaps a better word, a bit more daunting. Though, it doesn't have to be. Here's some advice from a girl who has finally realized that Saturday nights don't have to be comprised of pizza and movies with my chihuahua.
I believe you need to get need to get back out there, but here a few rules for the new single.

Give Yourself A Break: If you date too soon after a divorce, it doesn't matter if the person is Mr. Right, you are not really whole yet and it's not fair to either one of you. I suggest that before you run to every free or paid website out there, take some time to get to know who you really are. Jumping back into the dating pool just so you can say you had plans over the weekend is not the goal. Jumping back into the dating pool so you can meet like-minded people is the goal.
Don't be in a rush to re-marry: The divorce rate in this country is about 50 percent, but, you already knew that, right? Did you know, however, that for second and third marriages that statistic can increase to anywhere between 60-73 percent? You've been through the ringer already. This time, take your time.
Stop Looking For Love: You know the old song, "Looking for Love In All The Wrong Places"? Well, you don't need to look for love in any places right now. You need to find people you enjoy spending time with. That is it. If something develops, then consider it a gift, but don't look to replace your other half just before you think you are supposed to find someone. The only time you really will, is when you are not looking.

It's Better To Be Alone: My father always used to tell me that it's better to be lonely alone than lonely with someone. It wasn't until I went through my divorce that I realized what he was talking about. If you are going out with people just to have another body next to you, stop it now. It is better to wait until you find someone that you want to spend some time with. You can go for coffee or drinks or lunch. But, if it doesn't click, don't force it. The last thing you want to be doing it signing another set of divorce papers.

Hit The Scene Solo: I love my girlfriends. But if you are constantly running in a group of three or four women, it's not so easy to meet someone. It's okay if you are sitting at a restaurant with a good book. You are allowed to have a drink at the bar on your own. Take class, travel, hit the movies or the theater by yourself. Remember, not everyone is a pair, and you may just find it easier to strike up a conversation with someone when you are not in a gaggle of girls wherever you go. And guess what? Guys are more likely to approach the single you, than when you are moving with a pack.

Allow Yourself To Be Yourself: I don't know about you, but I felt like I was a very different person when I was married. I felt like there were days I didn't know who I was. I don't blame anyone but myself for this, but I made a promise to myself it would never happen again. Be yourself on a date. You don't have to pretend to be someone you are not. If you are fun and flirty, be fun and flirty. If you don't like Italian food, don't agree to go to the best Italian restaurant in town just because he suggests it. Be genuine and enjoy being you. After all, eventually you are going to have to be!
Bottom line, if you are divorced you have already been through some very tough times. Give yourself a break. Allow yourself to live, if even just for a few short hours every week until you find someone you want to turn those hours into years with.