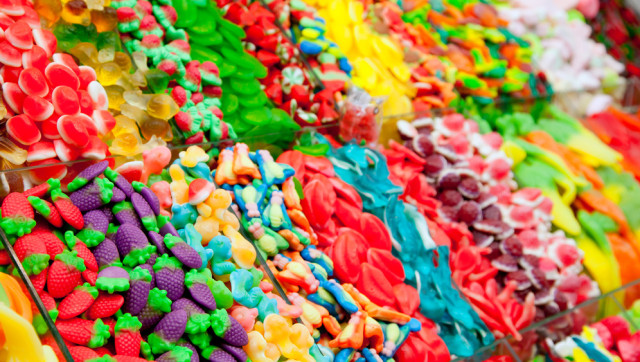 On Tuesday, July 22 1975, I watched Dad walk slowly up the long pebble driveway that ran alongside the length of the church toward our Victorian vicarage. The school year had just ended and six glorious weeks lay ahead. Every morning throughout the month I'd marked the days off the calendar with a satisfying "X", anticipating Wednesday July 23rd, the day that my brother and I would be escorted from the suburban reaches of South East London up to Paddington Station. Once there, we'd be placed in the care of our uncle and travel down to Cornwall, on what promised to be the most fantastic train ride. I'd packed and repacked my little brown suitcase for weeks.
That evening, an unexpected family meeting dampened my exhilaration for the impending holiday. Mum had died, Dad informed my four older siblings and me, around 6 p.m. She died in the grim Victorian hospital that I'd been begging to visit for weeks. It was best that I not visit, I had been told, because it might be upsetting. There were tubes and things. I visited my best friend next door to tell her what had happened. Her Mum promised to take my brother and me to the candy store early next morning before we left for Paddington Station. She said we could buy as much candy as we wanted (or sweets, as we say in England), a satisfying prospect that left me overcome with joy. It was probably not quite her intent, but the mind of a 6-year-old can be fickle at the best of times.
I ate volumes of candy during that long train ride. Nobody suggested I shouldn't. And I've always suspected that a lifelong pattern of episodic over-indulgence began that day. Every so often, the thought that Mum had died would pop into my head. But just as quickly the thought was gone, replaced by the thrill of popping another lemon bon bon into my mouth.
My brother and I missed the funeral, of course. It's uncanny that Mum died the day before we were scheduled to depart. A few days earlier and we would have still been in London, an added complication to the unfolding misery. I had no concept of what I was missing, and had probably started to stop missing her presence for weeks, or perhaps even months. The withdrawal of a child can seem almost callous through a retrospective adult lens.
Soon after Mum's death, I found the wherewithal to begin mentally cataloging my memories. I never wrote them down, but periodically, I would browse the stacks of memory and ensure that everything was in place. I often started with our walk to the top of Golden Cap, in Dorset, the highest cliff on the south coast of England. Mum dreamed of retiring to Dorset, and we spent Easter holidays in an old cottage loaned by a generous parishioner. Golden Cap is named for its captivating golden rock exposure at the upper reaches of the 627-foot cliff. Edging toward the cap of gold and chattering to Mum about the color of the rock, I expressed confusion over the strangers who appeared to be laughing at me. They're laughing, Mum explained, because they feel nervous that you are too close to the edge. Sometimes grown-ups laugh when they feel uncomfortable. I was only five years old but she explained everything to me with respect. And I can still spot nervous laughter a mile off.
The remainder of the catalog contains little snippets of memory ephemera, held together with persistence and diligent repetition. Homemade custard ice-pops, served amidst the bliss of a June church fete and endless Herb Alpert on the loud speakers. Embarrassingly eviscerating the hapless new milkman after he centered the milk crate on the concrete steps outside the kitchen door. The crate was supposed to be placed to the side of the steps. Yes, I promptly tripped over it and the knee injury was bloody and deep.
I still feel lingering unease about the fancy dress-up party that I was supposed to attend circa 1973. Mum stayed up late into the night putting finishing touches to the pink fairy dress sown from scratch. Most clothes in my and my sister's meager wardrobes were handmade, a consequence of skill combined with the paucity of a paycheck from the Church of England. My dread mounted as we drove to the party in silence. Once parked, I tearfully admitted I was terrified of going in. You don't have to go to the party if you don't want to, she replied, and we turned around and went home.
To this day, I want to ask her why we left. Why she didn't tell me we'd enter the party together and I was safe and that we should give it a try. Perhaps she understood me well enough, or perhaps she was just really tired. I'm still trying to figure out how you get your questions answered, or move on from needing an answer, when the dialogue is ongoing and keeps evolving.
Now, at age 44 and a few weeks younger than she was when she died, I still have questions. My children, ages 4 and 2, fill me with exhilaration and expectations, coupled with that familiar sense of unease for the unknown. I'd relinquish one of my fingers just to sit in the car with her one more time and talk it out. Perhaps my questions will cease when my children surpass 6, the age I was when Mum stopped answering my questions. But I have a feeling they will continue, even once she reaches the hypothetical age when she would have been gone anyway. We're already starting to get close. I'm certain I can still feel the influence from our relatively brief time together and selfishly, I sometimes mourn the woman I may have become under her tutelage.
On that holiday in Dorset, which must have been her final visit, I snuck off alone to the candy store one morning. It was a naughty thing to do, because I didn't tell anyone where I was going and it required a short walk along the fairly busy main road that ran close to the coastline from Dorchester to Lyme Regis. Mum found me guiltily eating candy in the unkempt garden. I acknowledged my crime, but there was no hint of disappointment in her reaction. Instead, she calmly explained why it was not the best idea to go it alone. I must let her know when I wanted candy and we would go together. I don't know if I ever did request her escort after that unfortunate lack of judgment. After her death, I do recall many more stealth missions from our vicarage to the candy store. If my daughter attempted such folly, I'm fairly sure I would react with fear for what might have happened, closely followed by barely suppressed anger. And then, I would probably eat some of her candy.