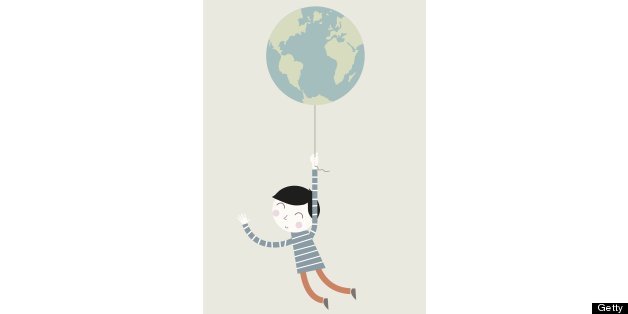 There are no bystanders at the Aspen Leaders Action Forum. The small group, text-based seminars are designed specifically to draw personal, real-life responses from the global leaders who attend. This Socratic approach to interactive discussion isn't simply a format; it goes to the core of the Aspen Institute's founding vision and ongoing philosophy. The Institute affirms that there is a vital connection between deep inquiry and enlightened, effective leadership. And it goes further, holding it's community accountable by continuing to tap a hammer against the window of our every day lives, lest we remain deaf and dumb to the "silent protest of statistics."
The quote above is from Anton Chekov's brilliant short story "Gooseberries", an Aspen text that should and does haunt with its keen insight into human behavior. Turning a blind eye to senseless suffering, oppressive poverty, and man's inhumanity to man- these are evils that must be fought. The Forum prompts us to consider that it is not enough to create good; we must also fight evil. As someone who calls herself a social entrepreneur, this is a tough reminder that making a meaningful dent in the universe sometimes requires more than just creative capitalism. Sometimes it is harder and messier and riskier than what feels gratifying and comfortable.
We can look back 50 years and celebrate Martin Luther King's declaration of profound moral truth in "Letter from a Birmingham City Jail", as we will at this year's Forum. Yet we will also be pushed to ask ourselves whether or not we would have been amongst those "well-meaning" moderates who encouraged MLK to be patient and let the course of civil rights move more slowly to tempo of American society at the time. Pointing out that his people had, at that point, waited 340 years for their inalienable right to a cup of coffee at a lunch counter, MLK famously affirms: "Injustice anywhere is a threat to justice everywhere."
That was 50 years ago. What do we say today about the Trayvon Martin case? What do we say and how do we respond to stories from around the world that confuse or confound? We cannot right every wrong, but how do we decide which ones that we can? The first step is to ask the questions. Too few people even bother with that. Next week at the Aspen Leaders Action Forum, we will push each other on the questions and be reminded that we must hold ourselves -- and each other --accountable for answers.
Like most of those attending the Aspen Leaders Action Forum, I have a direct role. Truly, no bystanders. I'm moderating a panel on "Creativity and Building the Good Society" with Janet Echelman, Lin Lin Jacobs, and Neo Muyanga, who each in their respective fields of sculpture, design, and music, wield the fearless weapon of beauty to transform human experience for those who interact with their art. Here's a piece that I wrote on the thrill of Echelman's stirring impact.
I'll also recite some poetry and speak about the timeless importance of verse. Since poems sit so small on their pages, it's perhaps had to imagine that words floating in white space have a force that can change the course of history, but examples abound. Just after MLK was shot, Robert F. Kennedy invoked the words of Aeschylus, as he delivered the awful news to a mostly black crowd in a poor section of Indianapolis. There were riots in other American cities that night, but not in Indianapolis. Kennedy used poetry as a way to explain the inexplicable, and that night, it made a difference.
When I wonder: what can be done? What can I do? I try to remember that all leaders do not all look or sound or act the same way (I supposed they'd be followers, if they did). Each of us must find our own authentic way to respond, to inspire, to make change. What matters is that we not stop believing that a unique power lies within each of us. It is our highest calling to step up and own what is singular and what is unifying.
Having suffered the twin horrors of Nazism and Soviet communism, the Polish poet and Nobel Prize winner Czeslaw Milosz spoke some of the most lovely truths about the human spirit. His gift is a hand across time and space. Receive it, pass it on.
"The purpose of poetry is to remind us/how difficult it is to remain just one person."