Some people have been following Busdriver since 2001, and others only get to know about him now. But it's never too late to discover new music, even if it's more than 10 years into an artist's already-successful career.
Busdriver's newest album from Fake Four promises to "shock fans and confuse the unconverted into unwilling servitude," and it's safe to say, it does. Something of a masterwork, Beaus$Eros is less a collection of songs and more a large-scale composition than you'd expect from a nameless genre like Busdriver's -- i.e., a rhythmic, semi-melodic kind of hip-hop that fuses electronica with rap and, dare we say, poetry.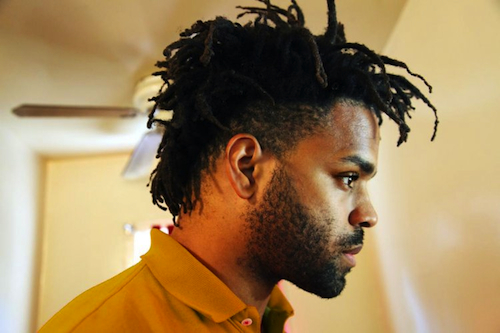 Busdriver's seventh full-length release was produced by Loden -- a gifted producer based in Belgium -- and the European influence is audible. In fact, Beaus$Eros is such a lush album, it's almost difficult to decide which elements to follow. But while the record's components might have run the risk of canceling themselves out, Beaus$Eros is a case when things come together beautifully. (A little surprising, considering Busdriver and Loden worked on the album remotely, without first having met in real life.)
From the premier track, "Utilitarian Uses of Love," the listener is launched into an extended musical journey. The song's complex beat and multilayered melody works its way into every piece, from the hip-hop/happy "Bon Bon Fire" and plaintive, almost-creepy "Kiss Me Back to Life," to "NoBlacksNoJewsNoAsians" and "Ass to Mouth" (we'll let those tracks speak for themselves).
It's all part of the 14-song trip into love, despair, and longevity, with Busdriver behind the wheel. Buy a ticket and take the ride -- you'll see. Busdriver plays the Echoplex February 21, the Soda Bar in San Diego March 1, the Constellation Room in Santa Ana March 2, and La Casa de la Raza in Santa Barbara March 3. Check Busdriver's complete tour dates to catch him live elsewhere.
In the meantime, here's a mini-Q&A with Busdriver himself (with links to a few downloads, too).