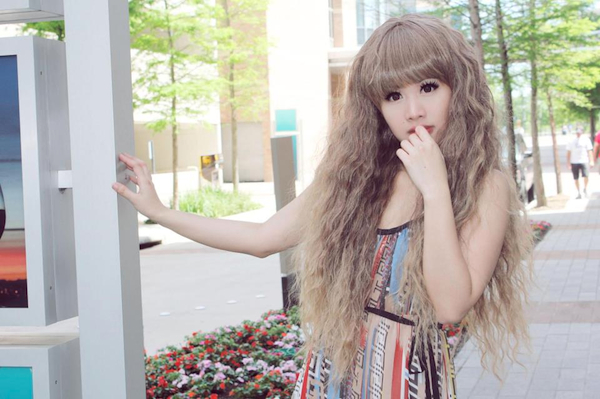 When France first published Vladimir Nabokov's now-infamous novel back in 1955, Lolita's Russian author never would have guessed that almost 60 years later, his controversial story about an underage girl would spawn a Japanese clothing style inspired by the book's eponymous object of affection.
Manila-based Cyril Lumboy started the aptly-named dolldelight to meet the needs of 21st-century Japanese street-fashion queens -- and those of us who appreciate their amazing aesthetic. Born in the Philippines, Lumboy creates a unique brand of Harajuku-inspired couture, which has grown from a limited collection of headpieces to a full-scale line of custom clothing -- all in the span of four short years. The designer's consistently fun, flirty frocks reflect a distinctive visual blend of innocence and evil; playfulness and mischief. Here is just a sampling of dolldelight's wonderfully offbeat creations, some of which you can actually purchase yourself. You know, to throw on when you run out to the supermarket and stuff.
Images courtesy of Anime Expo and dolldesign.
PHOTO GALLERY
Dolldelight-ful Designs by Cyril Lumboy