In 2012, it's great to live in a country canvased with diversity. A country wherein an African-American man can become president because Americans of all races voted for him. There may be small pockets throughout this nation where it appears that Jim Crow laws and Brown vs. The Board of Education rulings have yet to take effect; but for the most part, the entire United States of America is one big, beautiful melting pot. In the more populated metropolitan cities like, New York City, Los Angeles, Chicago, and Washington D.C., the minority groups combined, often make up the majority of the population. Country Clubs are filled with White people, Black people, Asian people and Hispanic people. Schools, public and private, are filled with White, Black, Asian, Hispanic, Indian, and European students. Restaurant patrons represent every hue of race, dining within inches of each other and very often, together. Sometimes it seems like many cities have achieved a level of "color blindness" that Martin Luther King envisioned and in fact, our country's forefathers crafted into the Declaration of Independence - whether it was their real intention or not.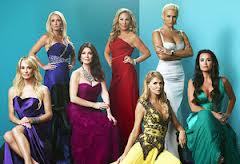 Therefore, it was at first baffling to me to watch Bravo's The Real Housewives of Beverly Hills and The Real Housewives of New York shows and see what looked like such blatant segregation. The Real Housewives of Beverly Hills premiered its third season on November 5, 2012. Although the cast includes new housewives, none of them are women of color. Surely, affluent African-American women live in Beverly Hills. The Housewives shows offer eye candy of beautiful homes, thriving businesses, elegant restaurants and of course, catty, senseless arguments between women. This type of mindless entertainment is a guilty pleasure to which people of all races fall prey. So one must beg the question: Why the great BLACKOUT of African-American* housewives?
The bigger questions are: Is their absence is de jure or de facto? Is someone purposely keeping black housewives off of the shows for an underlying racist reason? Is Bravo trying to send a subliminal message that there are no affluent African-American women in two of the wealthiest cities in our country? Did Bravo writers assist Billy Crytal in creating his inappropriate, and not funny Oscars joke implying that black women don't live within 45 minutes of Beverly Hills? Are the production companies afraid to put black women and ultra-rich white women together? Is Andy Cohen's liberal purview of the world limited to only the civil and equal liberties of the LGBT community?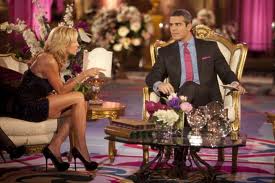 Hold On! Whew! I need to take a breather. I'm beginning to feel like Nancy Grace: I am out of control for no reason at all. Okay, maybe it's not segregation in the purest sense of the word; and agreeably, because there's no one making or breaking the law, de jure and de facto are not appropriate nor relevant terms. It is also true that I don't have a clue about Andy Cohen's beliefs on any subject matter.
Nevertheless, I'm making a valid point and I'm sure that you get it -- there are no African-American women on the The Real Housewives of Beverly Hills or The Real Housewives of New York and I want to know why. Rich is rich no matter what color she is and the similarities between affluent women far outweigh differences because of race. At least The Real Housewives of Atlanta has token diversity and The Real Housewives of Orange County had a Brazillian lesbian (Fernanda Rocha) as part of the show.
As one who has been part of the entertainment world for many years, I assumed that Bravo wanted an all-white cast for business reasons. In television, its all about advertising dollars. The network sells commercial time to companies who have products and/or services of interest to the viewers of that show. According to Hollywood Reporter, Bravo made between 35.6 million and 162 million in ad revenues (depending on a particular show) alone over the past two years.
Bravo's Housewives shows are watched by marketers' coveted demographic of viewers; women 18-49 years old. In fact, many of the housewives shows reach over two million viewers each episode, ergo, home run for Bravo. Lauren Zalaznick, chairman of Bravo's parent company, NBC-Universal Entertainment & Digital Networks & Integrated Media tells Hollywood Reporter, "Who would have thought that a fairly modest series would be here six years [later] as our longest-running franchise? "It's beyond incredible. It's absurd." Bravo, and more importantly, NBC-Universal is run by wonderfully intelligent executives like Zalaznick, who must realize that the two million viewers are not all white and adding African-American women would not turn away advertisers. There must be another reason for the absence of wealthy African-American women -- and I was determined to find out what it was.
I learned while conducting research for this article that I owe Bravo a huge apology. To my pleasant surprise, I learned that over the years, Evolution Media (producers of The Real Housewives of Beverly Hills) did in fact contact numerous affluent African-American women in Beverly Hills to become a part of the cast. I happen to know many of the women but the topic of the Housewives shows never came up over champagne and decadent dinners. From the outset, up to its most current season, Evolution Media's casting department has recruited, among others, Tracey Edmonds, LaTanya Jackson, Lela Rochon, Kim Porter, Nicole Murphy, Baroness Monica von Neuman and a few other affluent African-American women in the Beverly Hills area. Each of these women turned down the opportunity. However, to date, I have not been able to find any African-American women in New York City that Shed Media (The Real Housewives of New York producers) has approached and I personally know quite a few powerhouse women who would fit the bill.
Nene Leakes of The Real Housewives of Atlanta, leveraged her ofttimes embarrassing reality show antics like very few have been able to do. She now stars in NBC's new hit series The New Normal. Her ascent to mainstream celebrity status is a shining example of where reality television exposure can take a reality show cast member. Starring in a reality series is a unique opportunity to create or expand a brand, as well as, an opportunity to garner exposure for great cause and/or a non-profit organization. It's a way for people to see who the "housewife" really is -- especially if most people only know her as the "wife" of someone else.
I asked my friends why they did not sign-on to The Real Housewives of Beverly Hills and leverage the exposure as did Lisa Vanderpump of The Real Housewives of Beverly Hills and Bethany Frankel of The Real Housewives of New York.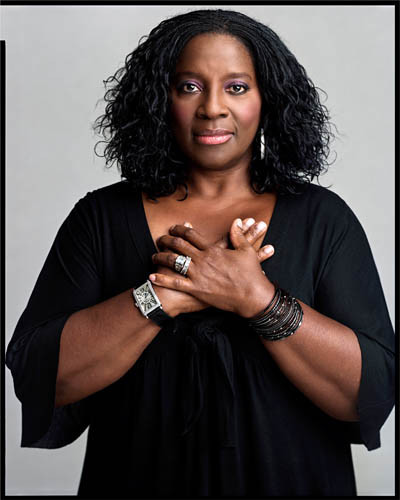 LaTanya Richardson, an actress with movie credits that include: The Fighting Temptations, U.S. Marshalls, Lone Star, Losing Isaiah, When a Man Loves a Woman, Sleepless in Seattle, Lorenzo's Oil, Fried Green Tomatoes, and Malcolm X. She has also co-starred in numreorus televsion shows, as well as, starred in Broadway and Off-broadway productions. She is also the wife of Samuel Jackson.
Latanya said: "I feel that my talents are better suited for my work as an actress, activist and philanthropic advocate. Sam and I also enjoy our privacy and only appreciate people in our home whom we know and invite AND you know I have nothing in common with those girls. I think I take myself and my friends more seriously. "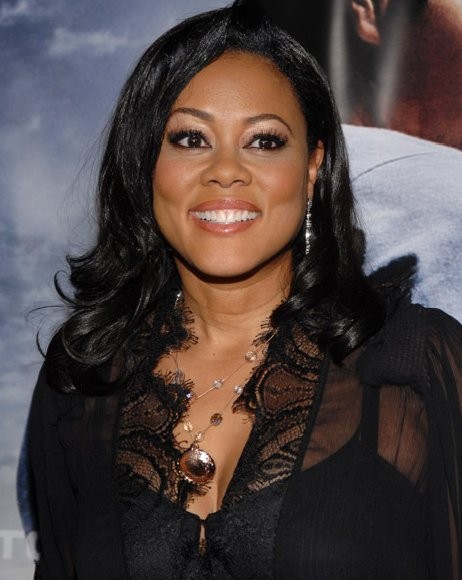 Lela Rochon, an actress most recognized for her role in the "Waiting to Exhale". She has also starred hit movies Boomerang and Harlem Nights. She was a fixture on popular television shows throughout the 90′s and has just completed work in Supremacy starring Danny Glover and Derek Luke. Lela is married to dirctor Antoine Fuqua.
Lela said: " For me there's no price on my family's privacy. I became an actress because I love the work not because I wanted attention. I feel these housewife shows are silly and have no point - it's just fake voyeurism." She continued, "There's nothing real about it when your wearing a body mic and there's a camera crew in your home. Besides I didn't even get it out of my mouth good before my husband said, "NO WAY. It's a lot of publicity at such a heavy price. Its seems so negative and humiliating. Why would I do that? It didn't interest me at all."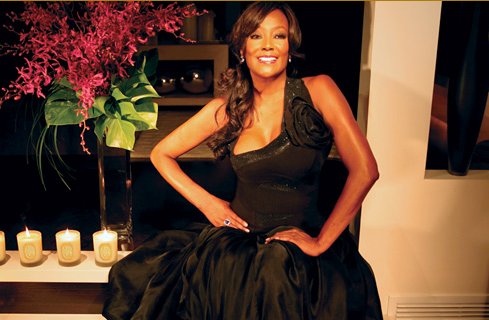 Baronnes Monica Von Neumann, a philanthopist, a luxury expert with a newly released candle line called Baroness von Neumann which represent her travel destinations. According to her research, she is the only only African-American royalty living in the states. She also has homes in Geneva and France.
Von Neumann said: "I don't want to be portrayed as the angry black women. Another truth is that my daughter said, Mom I don't want you to do that." She continued, "I've been approached by at least 15 different production companies over the past 7 years. Telepictures asked me to host a show called, "Luxaholics". Another show that comes to mind was loosely titled, "Baroness of Bel Air" and the production company wanted me to be a bitch." However, unlike some of the other women that I've spoken to, the Baroness does want to be on a reality show. She said, "I want to do a travel show. Luxury and relatable. The best of everything, from travel, linens, to cheesburgers: I've dined with Kings and Queens. I love to travel and have traveled the world. The only place that I havent been is Anartica."
I suspect that the success of The Real Housewives of Beverly Hills and the tremendous exposure the show gives its cast members will eventually be enough to entice an affluent African-American women to make a name for herself and not forever be known as "the wife of". Reality show work is not for everyone, but for the divas who have made it work for them, I say "Bravo"!
*I'm an American woman from African descent and I am instantly aware of the presence or absence, of someone who "looks like me". Consequently, this article addresses the absence of African-American women as cast members on The Housewives of Beverly Hills and The Housewives of New York. Of course, someone of Hispanic, Asian or Indian descent could ask the same questions because they are equally absent.