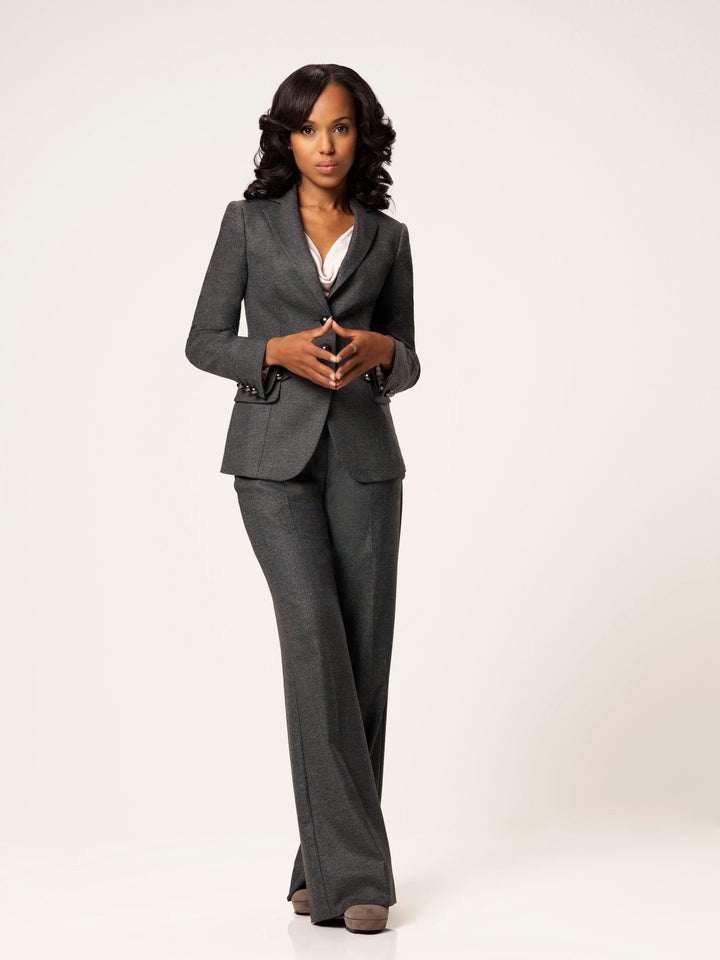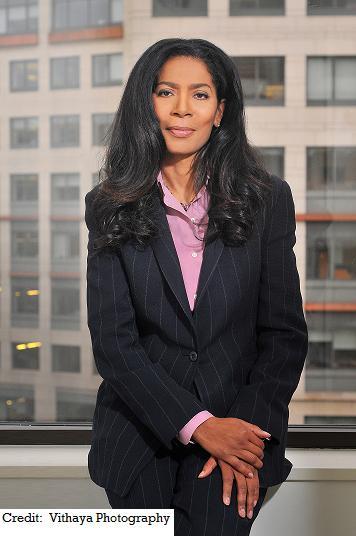 ABC's new hit series Scandal introduces the world to a career very few people ever knew existed: Crisis Management. Olivia Pope, played by Kerry Washington, is a crisis management guru who, throughout the episodes, will help politicians, celebrities, and corporate executives navigate through troubled times. Each week, with Washington, D.C. as the backdrop, Scandal's supporting cast of smart, driven and sharp-tongued executives work together to tackle a high-profile crisis on the verge of destroying someone's life or career. It's great TV (the reviews have been mostly positive), a new profession is highlighted (a rarity in television programming) and it's filled with intelligent dialogue and plots. The only lingering disappointment is that real life problems can't be solved in less than an hour. As millions of viewers suspend disbelief while watching Scandal, many also dream of the possibility that someone -- an Olivia Pope of sorts -- would enter their lives and solve their problems. I gather that most people, me included, don't require that our problems are solved in an hour; we just need to know that there is a plan -- an exit strategy out of the crisis that is controlling our lives.
Over the past 5 years unemployment rates have consistently teetered at all-time highs and incomes tragically low; home foreclosures have depressed entire neighborhoods; personal debts have ballooned while personal wealth has dissipated; and rising gas prices serve as a daily reminder that times are tough. Millions of people have been in a state of personal crisis like never before. The truth is that some of us live our lives in perpetual crisis and are looking for ways to avoid the constant chaos. Others may think that blue skies are ahead and don't even realize that they are in the danger zone until it's too late. People are killing each other, killing their children and killing themselves because they are unable to cope with the crises in their lives. There could be no better time for a book to hit the market that will actually help me, and many others, manage our personal crises with the advice from a crisis management superstar -- just like Olivia Pope of ABC's Scandal.
Last week, Simon and Schuster released, Good Self, Bad Self: Transforming Your Worst Qualities into Your Biggest Assets by Judy Smith. Smith, the inspiration behind Scandal and a co-executive producer of the series, is regarded as the leading expert in the field of Crisis Management Communications. She is also known as "The Fixer" for her unparallelled ability to fix the high-profile crises she has managed over the past 20 years. The Washington Post has called her the (almost) Invisible Woman -- an apt moniker because while she has traditionally shied away from the public spotlight for herself, she has been a key player behind some of the biggest headliners in recent history including Monica Lewinsky, Chandra Levy, Michael Vick and Senator Larry Craig among others.
Good Self, Bad Self: Transforming Your Worst Qualities into Your Biggest Assets is a must-read for anyone who needs to see their way out of a catastrophe; has a problem that seems to rear its ugly head time after time; or is in the midst of a crisis that seems all-consuming. As I discovered from reading Good Self/Bad Self, most of us don't understand how certain traits can be part of our good self, as well as, part of our bad self. The book explains that understanding this dichotomy is key to living a fulfilling and peace-filled life.
Smith is using her long, stellar career in crisis communication to offer insight and practical advice to the reader. "Good Self/Bad Self is a book about some of the lessons I have learned from my 25 years experience as a crisis manager from the White House, to NBC, and working on some of the most high profile news stories of the last couple of decades. My hope is that it will provide everyday people with the tools to navigate their lives when they have crises, issues or problems that may arise," said Smith. Good Self/Bad Self methodically explains how to regain control of any crisis affecting your life and how to avoid future crisis situations. It walks the reader through different scenarios (scenarios that will be very familiar) and illustrates how to use Smith's "POWER" model to navigate difficult life-problems.
Smith's book focuses on seven key traits of our behaviors: Ego, Denial, Fear, Patience, Ambition, Accommodation and Indulgence. She makes the point that although we may associate positive or negative qualities with these characteristics, none are inherently good or bad. Rather, each one is a spectrum that is most effective when in balance; not when the weight shifts to one end or the other. Smith says, "problems arise when we go through life relying too much or too little on particular traits, which in turn can lead to a crisis." Good Self/Bad Self beautifully intertwines practical self-help tools with riveting insight into some of Smith's high-profile cases. As the crisis manager for the rich, famous and oftentimes, foolish; she has seen first-hand, the role that each of these traits play in crisis situations -- for the better and for the worse. "These traits are universal and are not restricted to only those individuals we view in the media," Smith says. "The best way to keep the drama out of your life is to use your 'Power' to recognize and balance these traits," she continued.
Good Self/Bad Self defines POWER as it relates managing our character traits as:
Pinpoint the core trait: identify which one is in play.
Own it: acknowledged that it can be both good and bad.
Work it through: process the role it's played in your life.
Explore it: consider how it could play out in the future.
Rein it in: establish how to re-achieve balance and control.
As an author of a self-help workbook, I know that the rewards promised in any book can only be reaped if the reader applies the suggested techniques. "The misuse of 'POWER' causes your life to spiral out of control and may cause you to crash and burn. However, If you're honest with yourself, you'll actually learn to see disaster looming so that you can take steps to minimize or prevent the crisis in the first place and keep of your life on track," concludes Smith. Good Self/Bad Self: Transforming your Worst Qualities into your Best Assets has the makings of a best-seller: the celebrity crisis stories are intriguing; the self-improvement strategies are understandable; and most importantly, we all need an expert crisis manager like Judy Smith to help us navigate through these very tough times.
Good Self, Bad Self: Transforming Your Worst Qualities into Your Biggest Assets, is currently on sale wherever books are sold and on Amazon.com.