CNN's new chief Jeff Zucker has made radical and sweeping changes since becoming president of CNN Worldwide in January 2013. His latest move, removing Soledad O'Brien as host of CNN's morning news program Starting Point, and replacing her with former ABC award-winning anchor Chris Cuomo, has surprised and angered many people.
O'Brien will maintain a relationship with CNN, however in a much different capacity. She has created a production company called Starfish Media that will produce long-form programming specials for CNN. O'Brien told the Huffington Post that the deal was a "win-win" for her. "I think it has worked out best for everyone."
It has been reported that CNN veteran contributors, Roland Martin and Donna Brazile could be next on Zucker's chopping block. While on the red carpet at the 44th NAACP Image Awards, Martin spoke candidly about his current role at CNN and his future relationship with the network. Martin appeared unperturbed by the uncertainty of his pending employment with CNN. In fact, he said, "I'm excited about other opportunities." Martin, who was scheduled to meet with Zucker in days following the interview, continued, "It's up to them if they want me to stay around."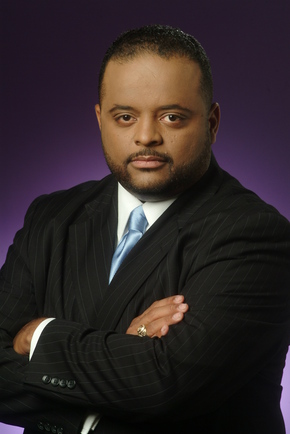 People appreciate me for being unapologetically black, unapologetically truthful and unapologetically Christian.
Zucker is set to meet with the National Association of Black Journalists on Monday to address CNN's commitment to diversity. It has been noted that Zucker has made numerous key hires since taking over, yet none of the new high-profile faces are African-American.
Following O'Brien's ousting, Martin, the prolific tweeter, tweeted:
.@sean_for_3 @dailycaller @jtlol all of you are dead wrong. The future is VERY bright for @soledad_obrien. She will thrive and excel. Watch!

— rolandsmartin (@rolandsmartin) February 22, 2013
It remains to be seen if Martin will receive the benefit of a new contract in the wake of the O'Brien controversy, or was his fate sealed when he met with Zucker weeks ago?