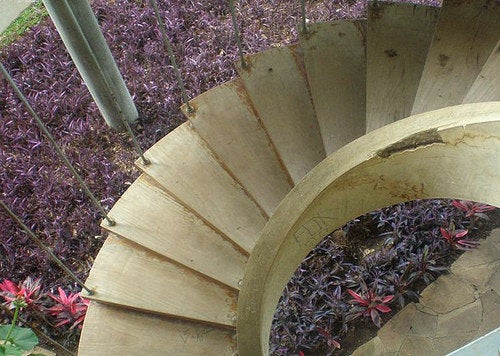 Everyone gets it once and a while... you find yourself stuck creatively and need some inspiration to pull you out of the rut. It happened to me the other day when I was puzzled on how to creatively solve portioning out a garden landscape. I chose to step away for a moment from my sketch pad and proceeded to look through images of landscapes created by Roberto Burle Marx to get over the hump. Born in 1909, Roberto Burle Marx put modern garden design on the map. His creations continued until 1994 when he passed away two months before his 85th birthday. His gardens are treasured around the world and are still some of the most inspirational designs in landscape today. His geometric and super-stylized designs made plants into art instead of a soft floral background that gardens were typically portrayed as in the past.

Roberto's designs turned floral and landscapes into patterned or geometric art. He used large blocks of colors and natural shapes with material tightly packed to define a space, using his artistic perceptions to truly understand his plant material. He would make large walking areas between the plants and trees that created both positive and negative spaces that were attractive to the eye. He mainly used tropical plants that contained a great deal of structure, but the negative spaces of pathways and detailed stone work were equally important.

He's a native to Brazil and his home gardens have now become a national monument that can be toured to this day. He changed the face of landscape by examining each plant that he used and determining the character that each one held, their shape, the way they sit together and how they grow. Instead of just designing for today and 10 years from now, he created designs that were always in style and always looked amazing. His goal was to create a landscape that looked like a painting instead of something that had been there for years. This jarring juxtaposition makes for beautiful gardens, public parks and even beaches.

If you find yourself needing to break out of a design rut please check out some images of the parks that he created, I trust that it will free up your creativity and your landscape will thank you.