Who says you can't get no Satisfaction?
I recently got a sneak peek at Universal Cable Productions' new original drama series Satisfaction premiering on USA Network this Thursday, July 17 at 10/9c.
From executive producers Sean Jablonski (Suits, Nip Tuck) and Russ Krasnoff (Community), the provocative new drama explores modern marriage at its midpoint. An investment banker Neil Truman (Matt Passmore, The Glades) and his wife of 18 years Grace Truman (Stephanie Szostak, The Devil Wears Prada) have achieved the American Dream - a sleek modern home, a beautiful 16-year-old daughter, but still find themselves looking for more. Sadly, while they still love each other, the two aren't communicating, but simply cohabiting. Neil, already at a mid-life crisis, pulls a flip-out on a plane, only to come home to discover that his wife is sleeping with a male escort. Now, here is where things turn more towards fantasy when Neil answers the escort's cell phone and meets a woman in his place. While romancing the married woman, he discovers some of the things he's done wrong in his own marriage and starts to feel alive again while living this new double life.
Personally, as a married woman, the plot line originally made me a little uncomfortable; however, that's not exactly a bad thing either since it definitely makes for good drama and can be like free counseling.
"If the show can even trigger conversations that would be great," says lead actress Stephanie Szostak. "People can watch this and be like 'are we doing this?' 'Are we communicating?'"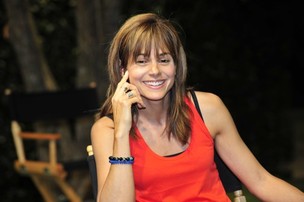 "You're not watching a marriage dissolve, but watching a marriage evolve," explained Australian actor Matt Passmore. "It's about two people finding their identities."
He adds, "They are both asking the same kind of questions, they are both looking deep within themselves, but they are just doing it so separately. When they have moments where they finally do connect back together, as an audience that makes you sit forward in your seat and you really start rooting for those moments where they connect."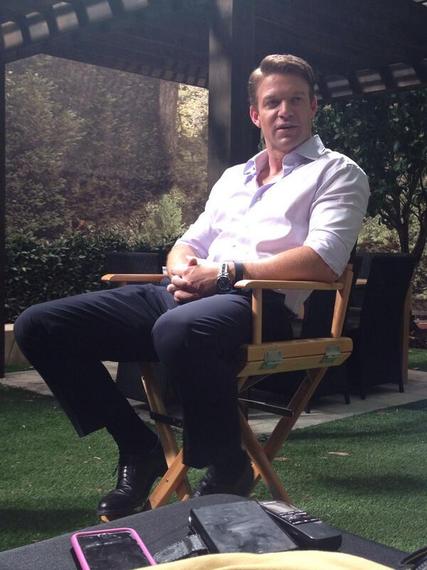 Agreed, by the pilot episode's end, I felt invested in the couple and was eager to know what would happen next for the pair. Satisfaction was picked up for a 10 episode order.
Will you be tuning in for some Satisfaction?