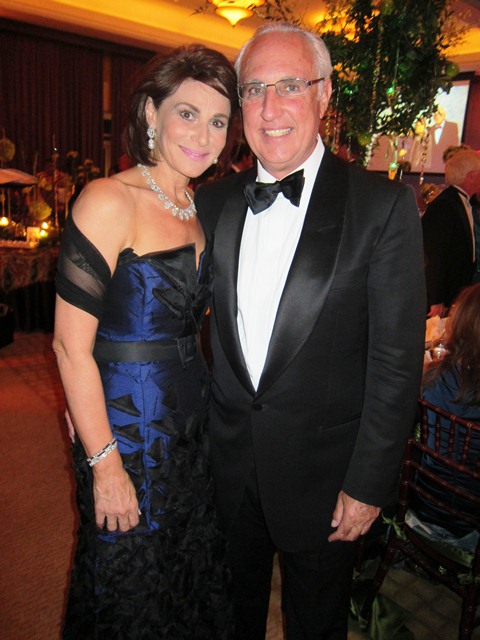 Women of Tomorrow Founder Jennifer Valoppi with husband, Christian Berdouare
The waterproof mascara we bought for a recent family funeral (he lived a good, long life) came in handy at the recent 11th Annual Women of Tomorrow Gala, which officially, as far as we're concerned, brought Miami's charity gala season to a smashing close.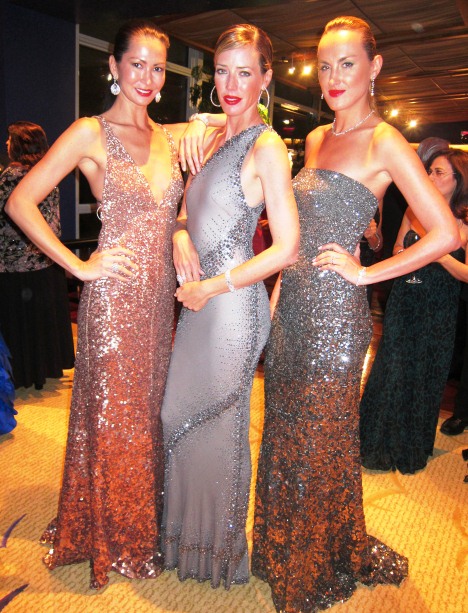 The gorgeous Graff Girls in KAUFMANFRANCO gowns and Graff jewels
The charity, which raises monies for its Mentor and Scholarship Program for at-risk girls in South Florida and Detroit, Michigan, wisely brought onstage dozens of its sweet-faced, high-school-aged mentees, each holding a candle in the darkness. Cue the video in which one of the charity's college scholarship recipients, overcome with emotion, began to cry. It could have been all over for our makeup at that point. We started tearing up like Jennifer Lopez on American Idol, except not nearly as glamorously.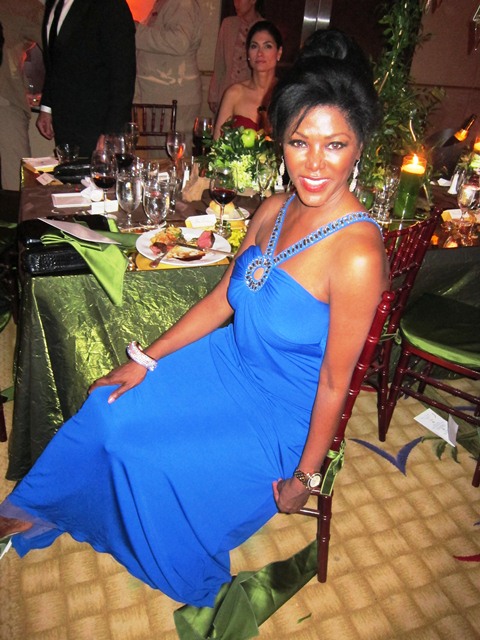 Trina Robinson of NBC 6 Miami
Michael Toccin next to sis, Gala Chair Marisa Toccin, Alexandra Hollub and Alexandra Toccin (Mrs. Michael)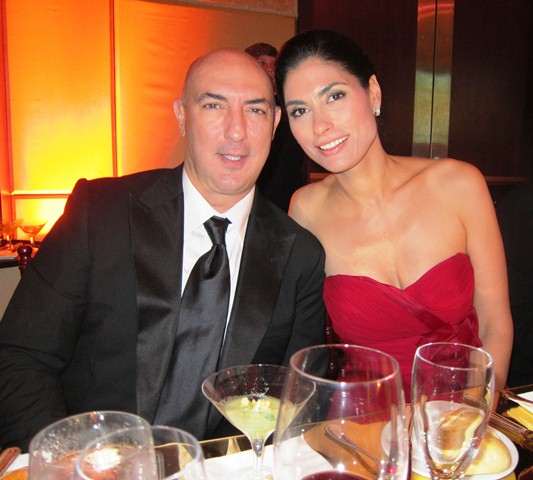 Gary and Jennifer Nader
Yes, the emotional quotient of the Women of Tomorrow Gala got a 10 this year, with props to Gala Chair Marisa Toccin, who kept the lights dim and filled the ballroom of the Mandarin Oriental with a soothing enchanted garden theme that felt lavish without going overboard. More than 500 leading South Florida philanthropists and society favorites were in attendance, joining founders Jennifer Valoppi and Don Browne, and Co-Vice President, the Honorable Katherine Fernandez Rundle, for a celebration of the organization's 16 years of service.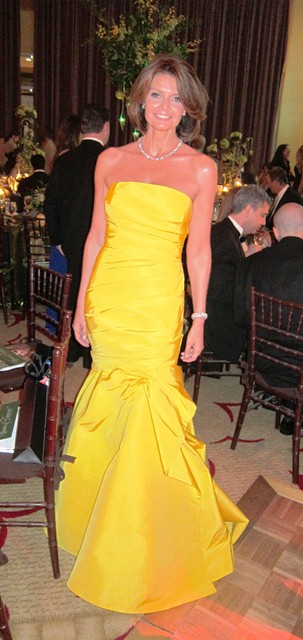 Lydia Touzet
As always, we were on the lookout for big fashion moments. We found some beauties, including Marisa Toccin and sister-in-law Alexandra Toccin's gleaming red carpet-worthy gowns by KAUFMANFRANCO, Amy Hollub's lipstick-red, one-shouldered Lanvin with wide gold belt, and Lydia Touzet's lemon yellow Monique Lhuillier hourglass stunner that the svelte beauty had put on "right out of the box" it had arrived in earlier that day. Some girls have all the luck, right?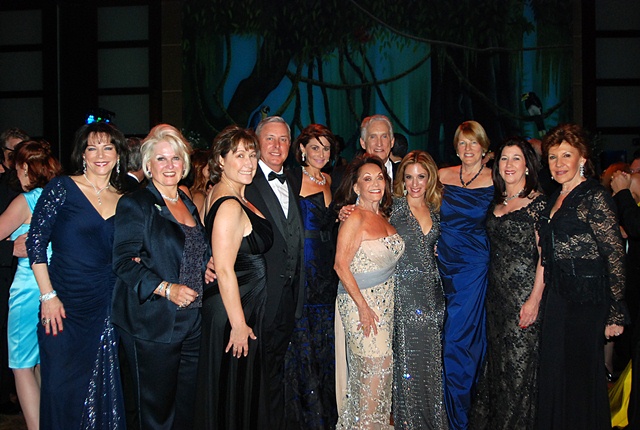 Katherine Fernandez Rundle, Elsie Howard, Jamie Byington, Dave Boylan, Jennifer Valoppi, Don Browne, Lola Jacobson, Marisa Toccin, Susan Kronick, Terri Shikany and Mariita Srebnick. Photo credit: Beatrice Arias
Honored at the gala were WOT's supporters of the year: Honorary Chairs Madeleine & Micky Arison; Legacy Builder Honoree Lola Jacobson; Empowerment Award Honoree Elsie Howard; Excellence Honorees Dave Boylan along with WPLG Local 10; Jamie Byington along with Cherry, Bekaert & Holland, L.L.P.; Leadership Award Honoree Susan Kronick; and Mentor of the Year Terri Shikany.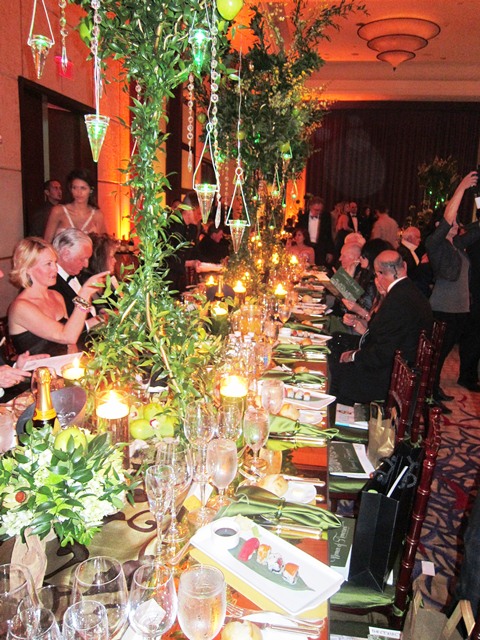 A lush alternative to floral arrangements at the table of Jennifer Valoppi and Christian Berdouare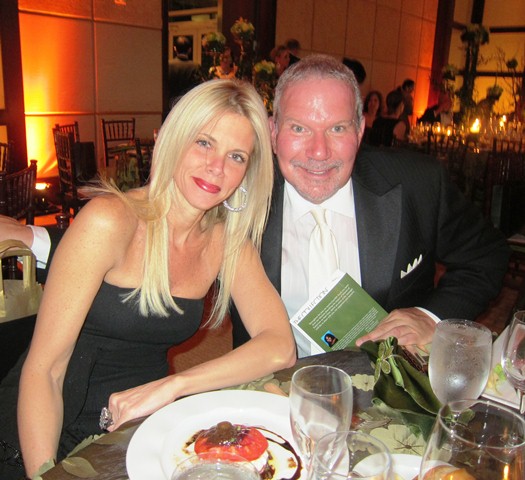 Linda Flanigan and Ken Gorin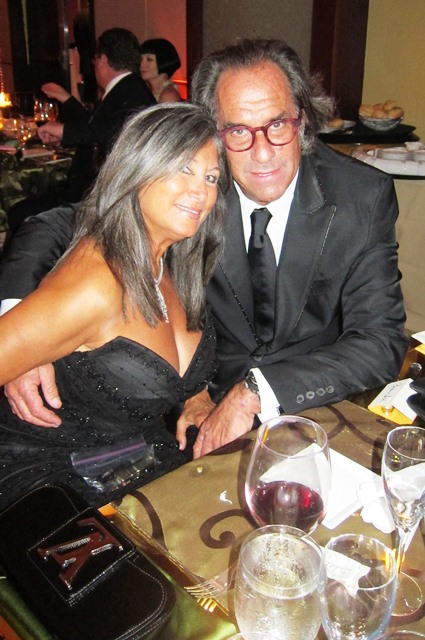 Shelley and Richard Golden
A bit about the charity: It was conceived in 1997 by television journalist Jennifer Valoppi and co-founded with Don Browne, retired Telemundo Network president. The Women of Tomorrow Mentor & Scholarship Program currently mentors more than 2,200 at-risk girls in 100 public high schools with its network of 300 mentors, and has awarded almost $3 million in college scholarships to more than 1,000 mentees.
And that is a beautiful thing.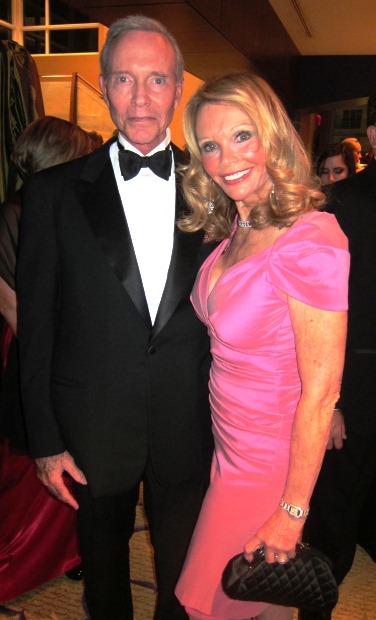 Mel and Fran Harris
Roz Richter and Tina Carlo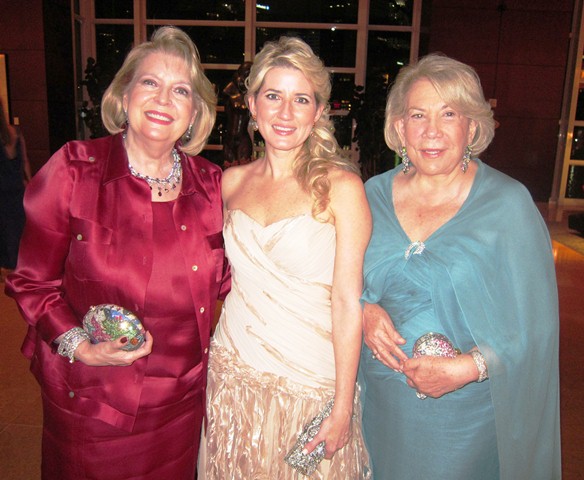 Adriana Bermudez, Marile Lopez and Nora Bulnes