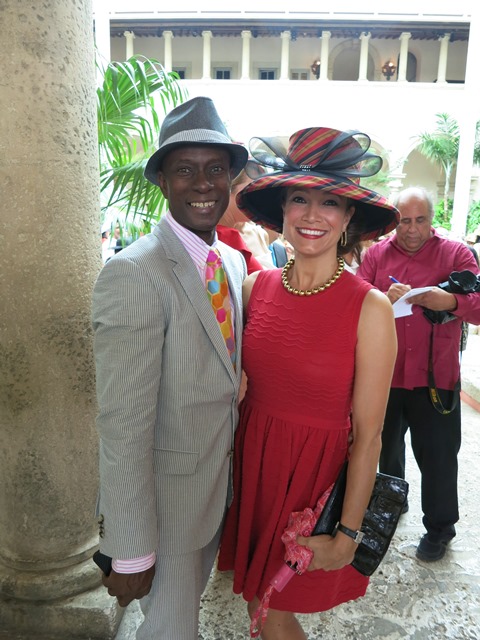 Leslie Bowe and Kim Wood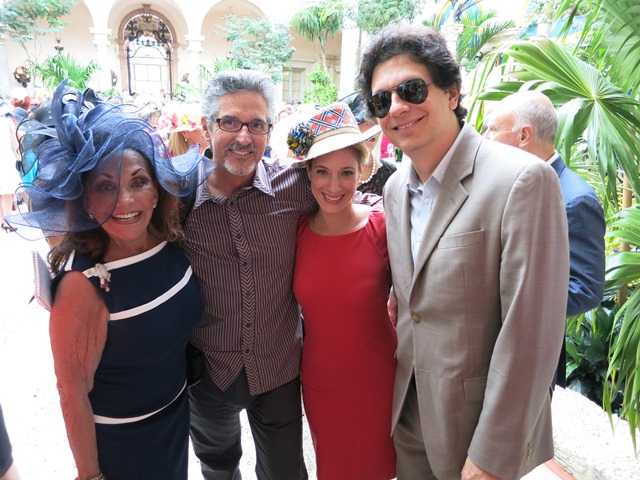 Lola Jacobson, Alberto Tamargo, Marisa Toccin and Manny Hernandez
Ever since the royal wedding, we've been obsessed with over-the-top fascinators. So, the recent spectacle of outstanding specimens at the Vizcayan Preservation Luncheon -- informally known as the Vizcaya Hat Luncheon -- was especially gratifying. More than 250 guests, including a few dapper gents, became part of the historic landmark's lush scenery, preening during cocktail hour in the courtyard against the backdrop of Italianate décor and idyllic gardens overlooking the Bay.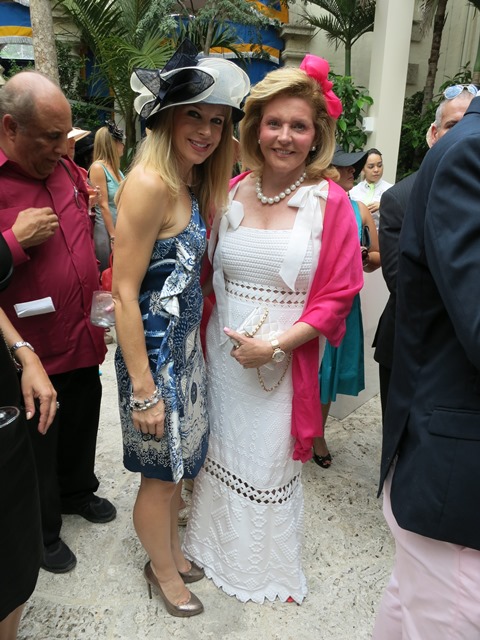 Bronwyn Miller and Brenda Nestor Castellano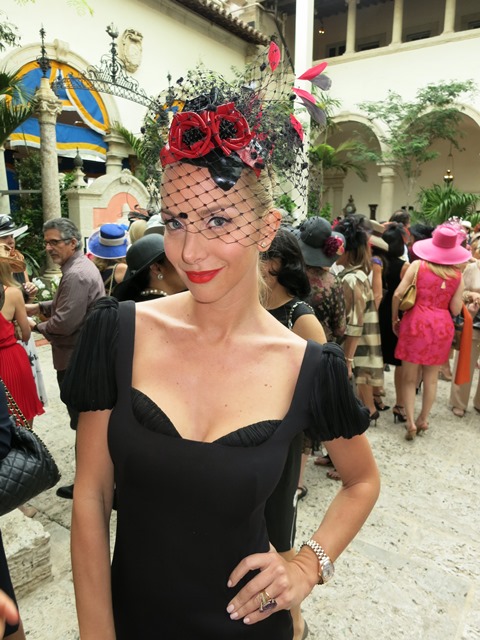 Christina Getty
Dana Shear and Vivianne Kurzweil
Of the many gorgeous hats, our favorites included Christina Getty's Gothic fascinator of red and black latex (yes, latex) flowers by London-based Japanese designer Aksudo Kuto; Yolanda Berkowitz' black linen-y Philip Treacy bubble bun; Suzy Buckley Woodward's citrus-hued floral confection from a hat shop in South Carolina; chairwoman Lydia Touzet's fuchsia Philip Treacy saucer-brimmed hat embellished with feathers; Marisa Toccin's very dandy fedora, custom-made by New York-based designer Albertus Swanepoel; Nicole Lozano's garden green sunhat, abloom with freshly cut flowers (from the Lozanos' floral company, USA Bouquet, natch); and the fantastical creations worn by Victoria Cummock and Bianca Kanners, which could have come right out of a Helmut Newton photograph.

Lourdes Martinez, Leonor Anthony and Jennifer Diliz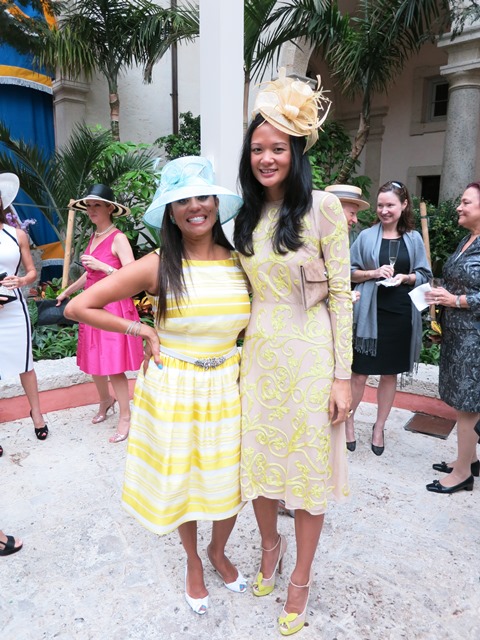 Lucy Morillo-Agnetti and Criselda Breene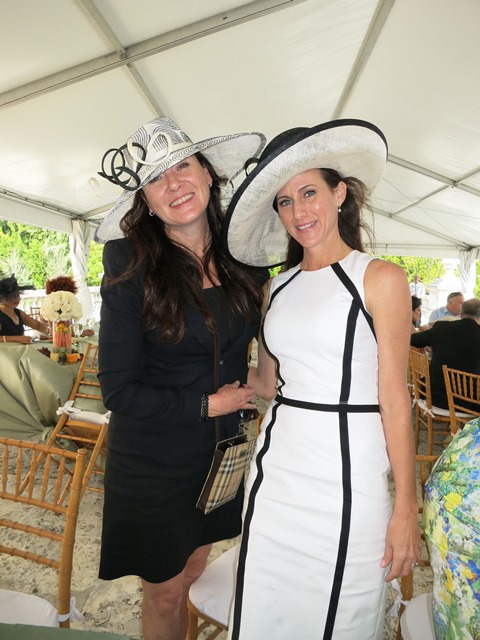 Michele Addison and Michele Benesch
Leslie Bowe, President of the Vizcayans -- so au courant in his 1960s-esque, honeycomb-patterned tie -- took to the mike and gave props to Preservation Luncheon founder Norma Quintero and Luncheon chair Lydia Touzet, followed by Vizcayan Director and past president Max Blumberg's insightful remarks on the Vizcayans, a group of preservationists founded in 1957 that make continuous strides to keep the museum beautiful and accessible to all (what we now know as Vizcaya Museum and Gardens was originally built by businessman James Deering as a bayside winter mansion in the early 1900s).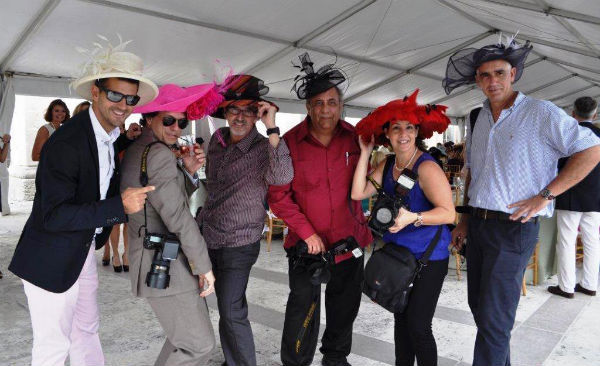 Alex Tamargo, Manny Hernandez, Alberto Tamargo, Orlando Garcia, Yamila Lomba and Julio Kamar. Photo credit: Maria Beguiristain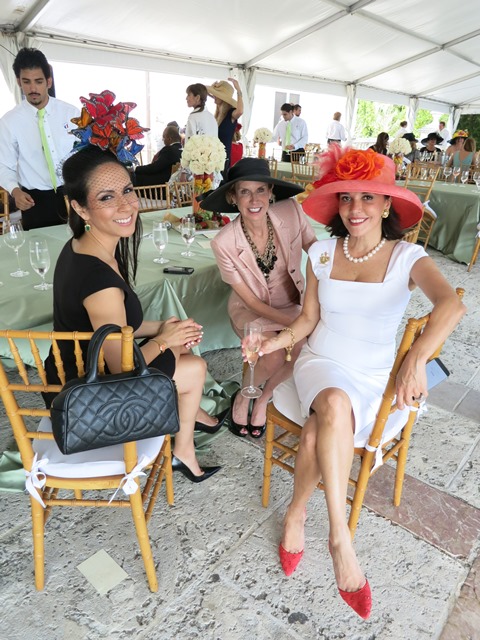 Anna Moreno Nava, Nancy Bachelor and Norma Quintero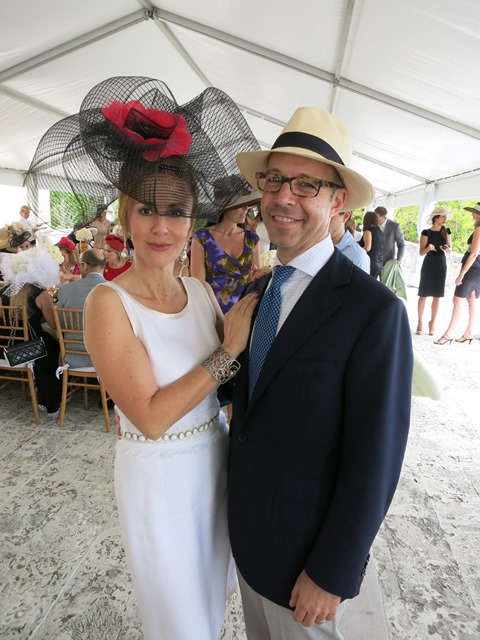 Bianca and Michael Kanners

As many a grande dame can appreciate, Vizcaya has undergone a little nip-tuck recently, including a new glass skylight that covers the central courtyard of the Main House and complements Vizcaya's turn-of-the-century architecture -- an addition made possible through a $1.4 million grant from FEMA. Equally as impressive was the recently completed restoration of Vizcaya's magnificent 18th century Sutri Fountain, originally exported from Rome in 1914, which was completed with a generous $500,000 gift from The Tiffany & Co. Foundation.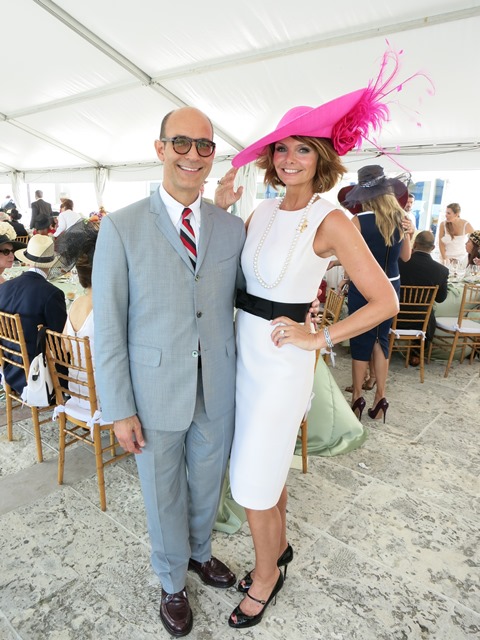 Frank Everett and Lydia Touzet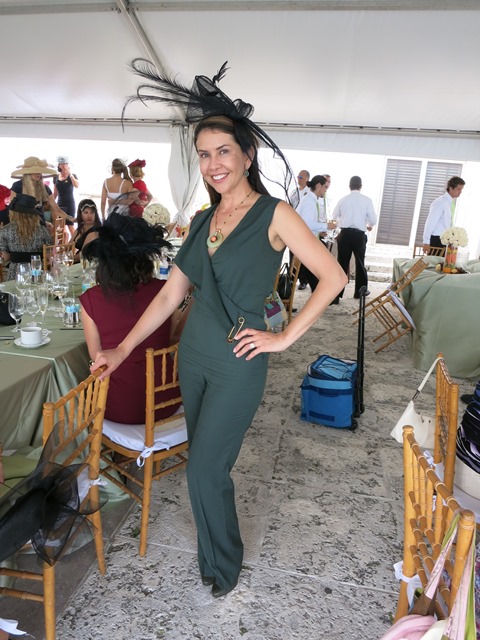 Heidi Heinau in a flawless loden green jumpsuit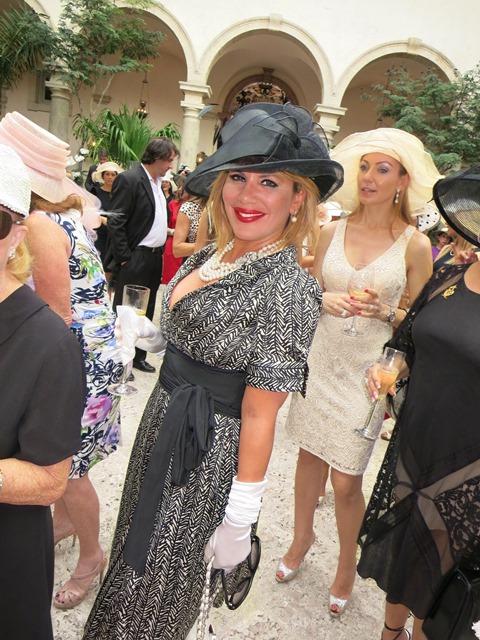 Jeanie Hernandez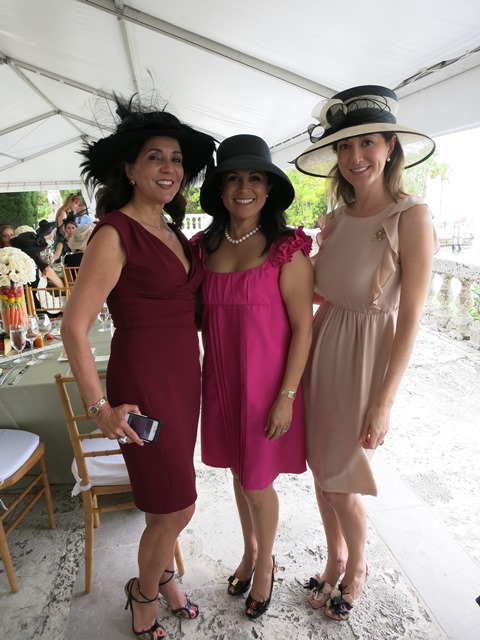 Linda Levy Goldberg, Lily Azel and Laura Buccellati

Each year we vow to shop for next season's perfect fascinator in a timely manner -- as opposed to waiting until the night before the luncheon, rooting through our collection of vintage turbans and headpieces in hopes of finding something that doesn't make us look like Norma Desmond or an extra on "Mad Men." Although our campy gold Trina Turk sun hat was certainly a fun statement, next year we'll be making our entrance in a frothy fascinator, promise or threat.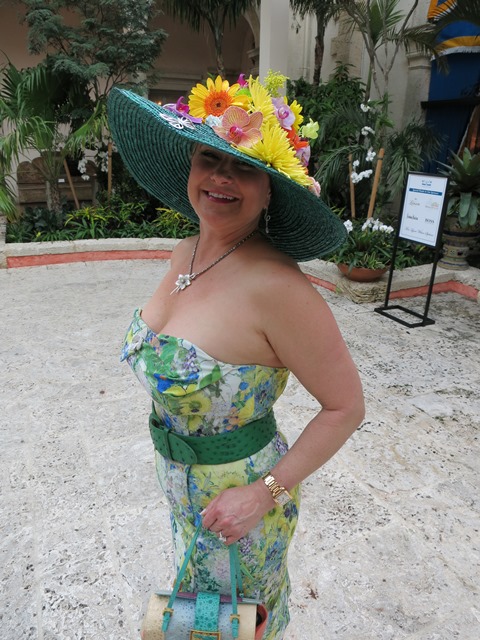 Nicole Lozano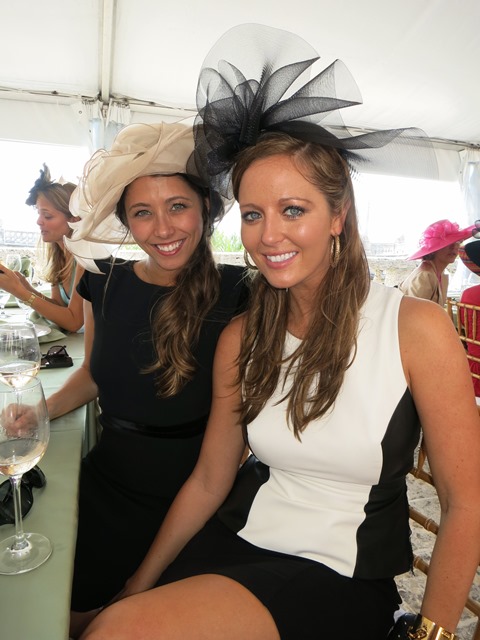 Rachel Finger and Carly Thomas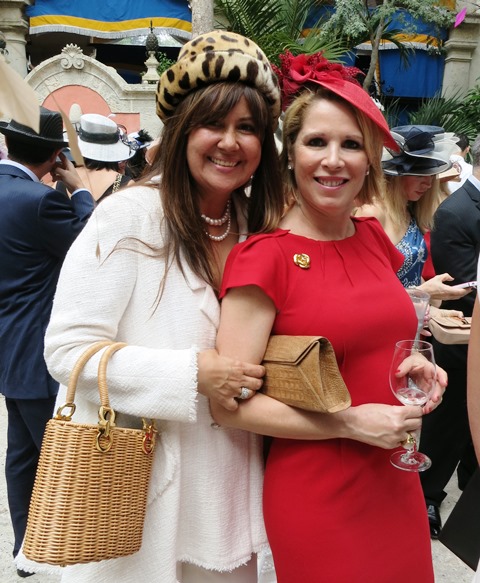 Rocio Becks and Barbara Hevia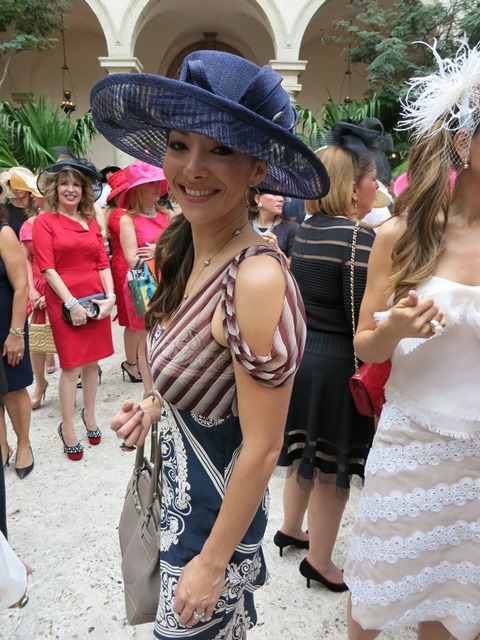 Shannon Hori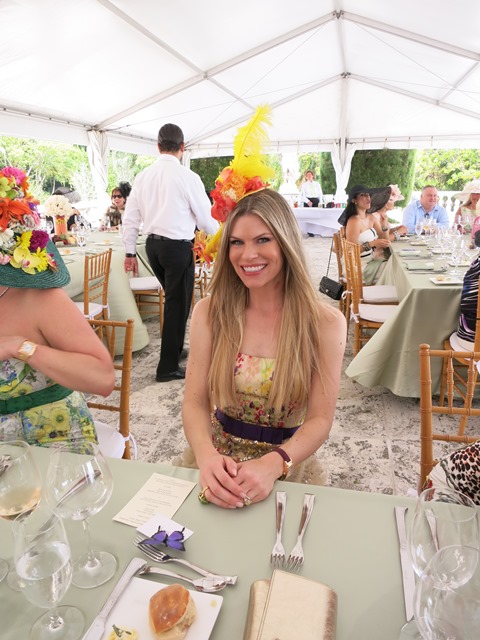 Suzy Buckley Woodward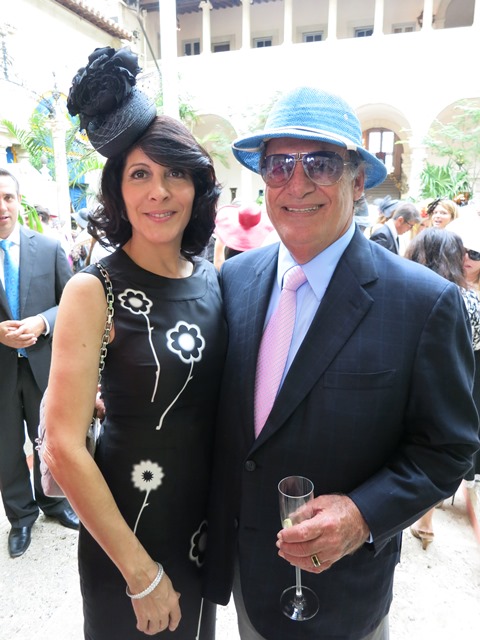 Yolanda and Jeff Berkowitz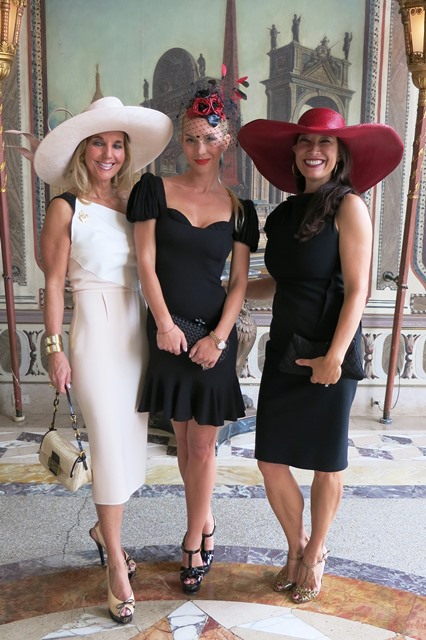 Tina Carlo, Christina Getty and Katharine Rubino