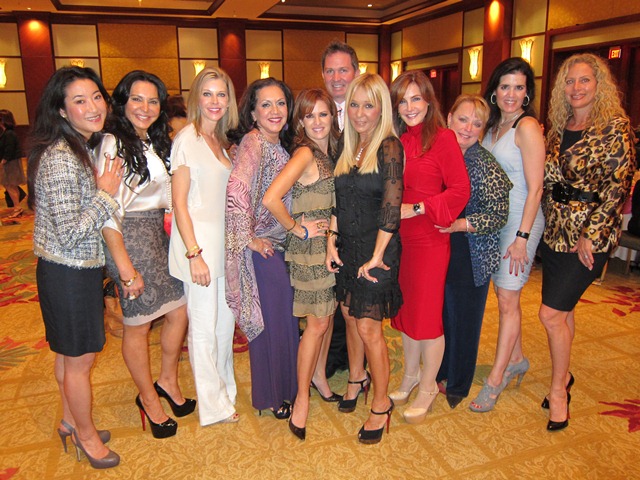 Karen Nashida, Lourdes Martinez, Judge Bronwyn Miller, Norma Jean Abraham, Lizette Diaz, Steven Anton , Irene Korge, Leonor Anthony, Cindy Eisamen, Ana Milton, Marianna Cruz
Last weekend, after being tardy for yet another party, the fiance's father, Big Mike, remarked how exhausting it must be, being a girl. All the drag we have to put on daily just to get out the door -- not to mention when the day calls for something degrees fancier, such as a luncheon. We didn't disagree.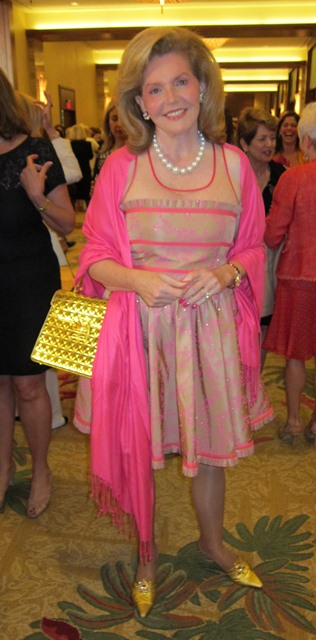 Brenda Nestor Castellano
Which makes the Luncheon Barbie ensemble of Brenda Nestor Castellano, debuting at the relatively early hour of 11 a.m. at the American Cancer Society's Inner Circle luncheon, that much more impressive. Brenda, one of the event chairs, accessorized her full-skirted peony pink-and-gold Valentino frock with vintage gold Susan Bennis Warren Edwards shoes and quilted bag ('vintage,' as in 'from her closet') that could not have been more perfect.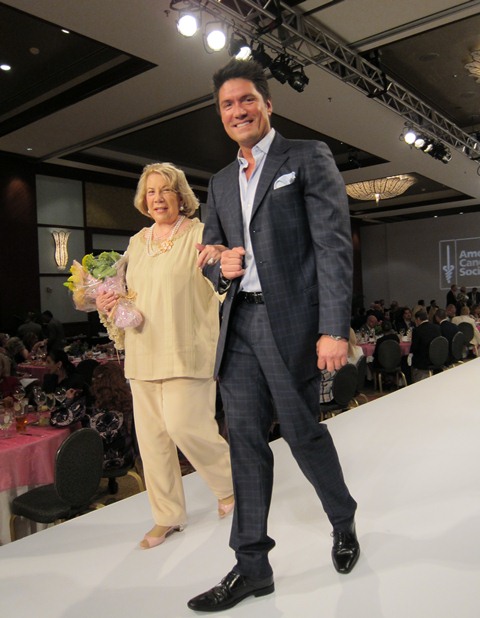 Nora Bulnes and Louis Aguirre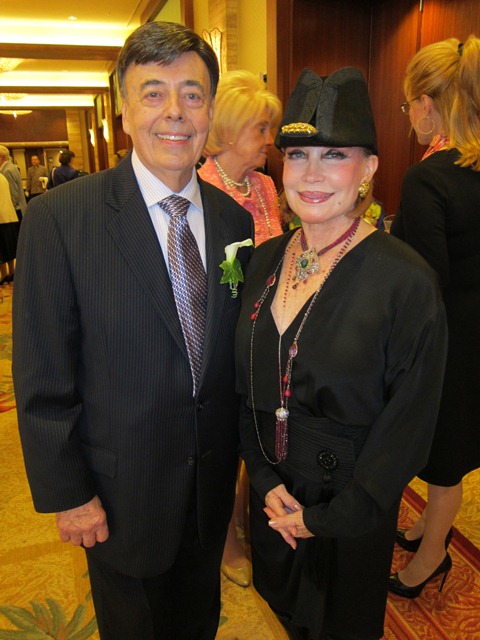 Jim Murphy and Diane Sepler
There were many beguiling looks at the luncheon, held at Hotel InterContinental, with more than 400 women, and a few brave men, including emcee, dapper Deco Drive host Louis Aguirre and gregarious event chair Jim Murphy, who were joined by fellow chairs Lilliam S. Machado, Remedios Diaz-Oliver, Sonia Gibson and Dorothy St. Jean.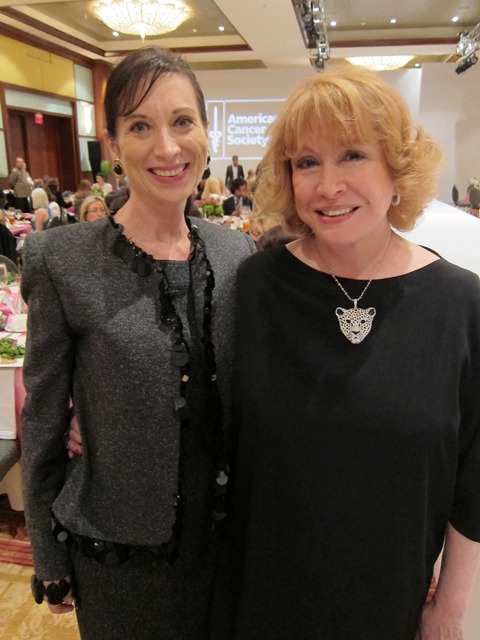 Denise Courshon and Connie Russell
Gotmar Giron and Beau Beasley
The Inner Circle referred to the 12 women who were honored for their philanthropic efforts: Norma Jean Abraham, Lian Fanjul-Azqueta, Nancy Batchelor, Nora Bulnes, Frances Esquenazi, Mari Alarcon Grimalt, Cathy Jones, Lady Blanka Rosenstiel, Connie Russell, Jackie Elias Skaf, Penny Stamps and Beatrice Ziff. Also honored was philanthropic chair, Swanee DiMare, who's as generous as she is gracious.
Mari Alarcon Grimalt and Jean Jacques Sarkissian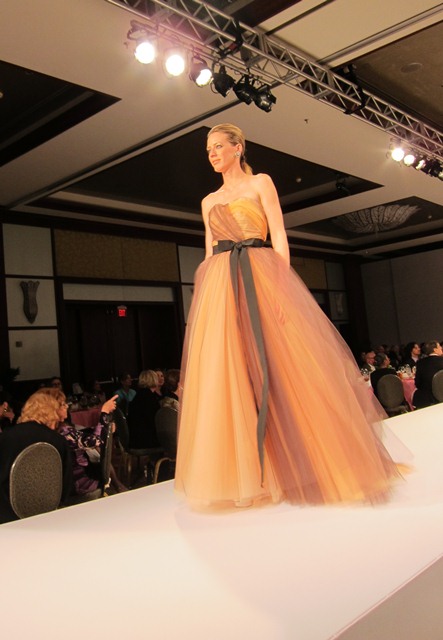 Blush Carolina Herrera tulle gown
Neiman Marcus Bal Harbour presented a spectacular runway show of its spring 2012 collection, with looks so colorful and modern in their styling it prompted a flurry of comments at our table, including whether a woman can really get away with topping a tulle ball gown with a khaki trench coat -- other than Serena van der Woodsen of Gossip Girl, that is. (We say yes, but then we always do.)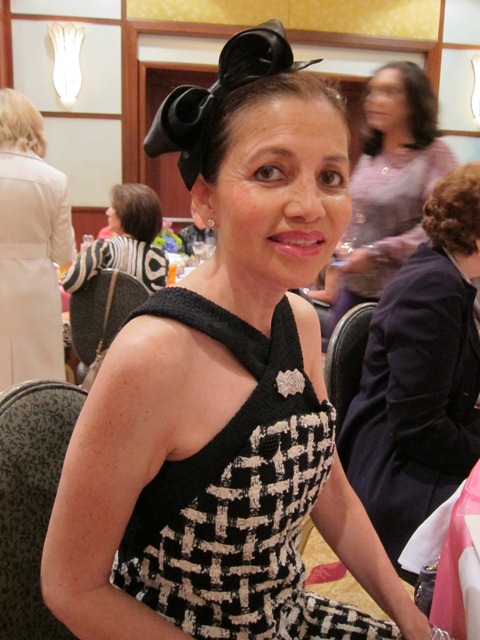 Maria O. Lucchese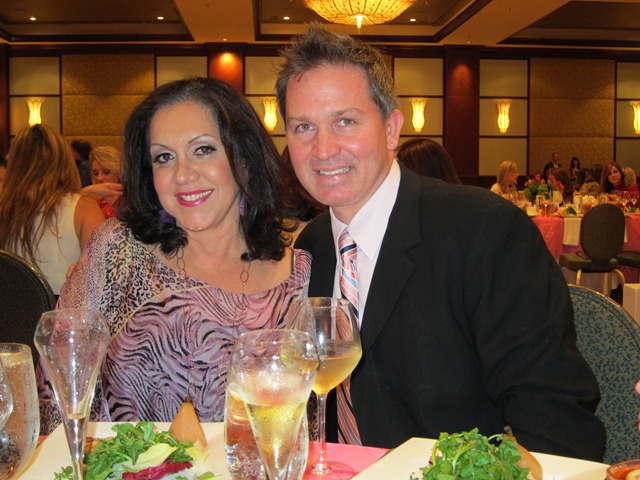 Norma Jean Abraham and Steven Anton Rehage
More fun ensembles from Norma Jean Abraham (whose wardrobe and home are almost entirely purple) and Sari Agatston (wife of South Beach Diet doctor Arthur Agatston), who was giving off a very January Jones in Mad Men vibe in her sleeveless pink dress with brooch and black-rimmed Smart Person glasses a la Cary Grant. Best bauble: Connie Russell's gem-studded Cartier panther-head necklace, a custom prototype from the famed jeweler.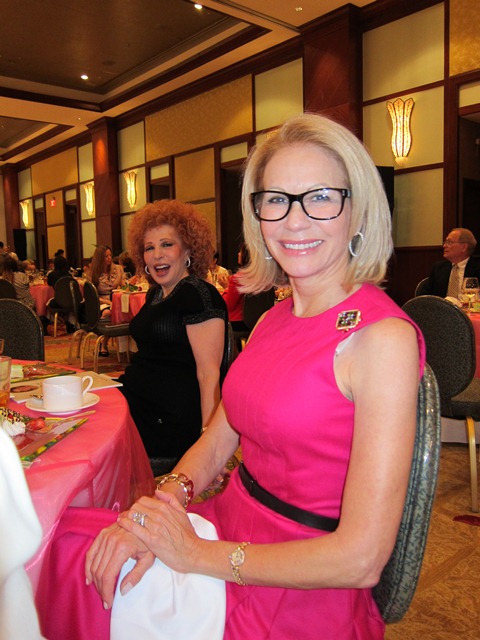 Sari Agatston
And the best part of the day: More than $140,000 was raised for the fight against cancer. For information on how to get involved locally, contact emily.marquez@cancer.org.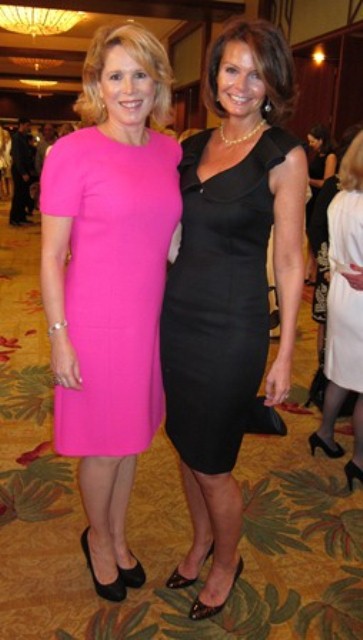 Barbara Hevia and Lydia Touzet