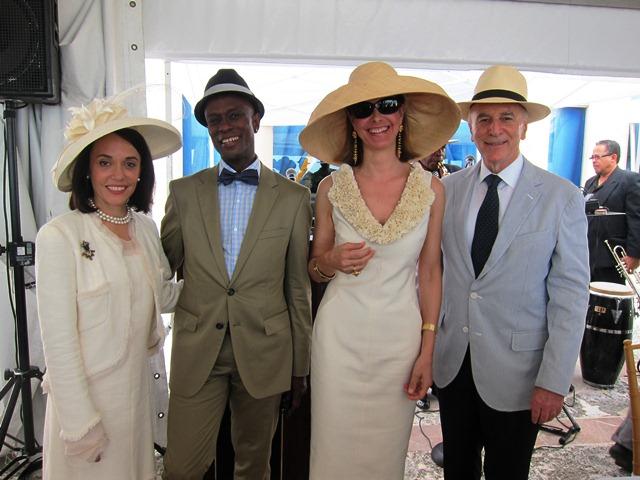 Norma Quintero, Leslie A. Bowe, Carole Bouquet and Max Blumberg
Industrialist James Deering sure knew how to live. His Miami legacy, the grand Vizcaya Museum and Gardens, remains one of South Florida's most seductive estates: Fifty acres of lush formal gardens dotted with statuary and fountains, antique-filled rooms and native hardwood hammock. Built in 1916, Vizcaya was frequented by visionaries of the day, including American painter John Singer Sargent, one of Deering's first houseguests, who likened the estate to "a giant Venetian Villa on the Brenta with columns and loggias and porticos and ships down to the water, and dark gardens with statues just like Frascati," adding, "I can't tear myself away."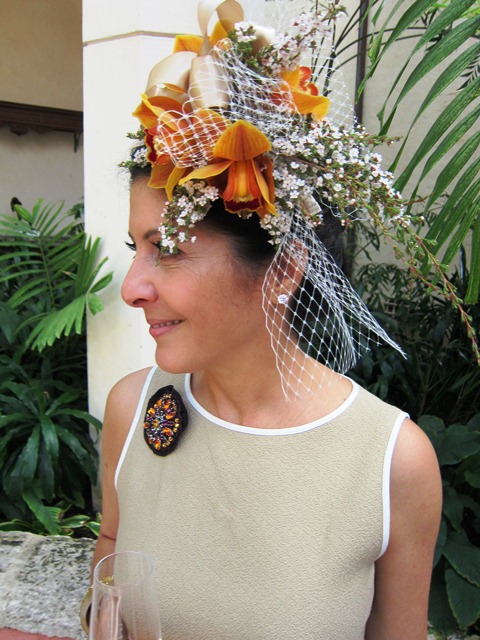 Yolanda Berkowitz
But over-the-top, Italian Baroque-inspired compounds such as Vizcaya take a village to maintain such pampered looks. Enter the Vizcayans, a group of preservationists founded in 1957 and still going strong, whose mission is to keep Vizcaya beautiful and make the museum accessible to all.
Betty Madigan Brandt, Peggy Armaly, Swanee Dimare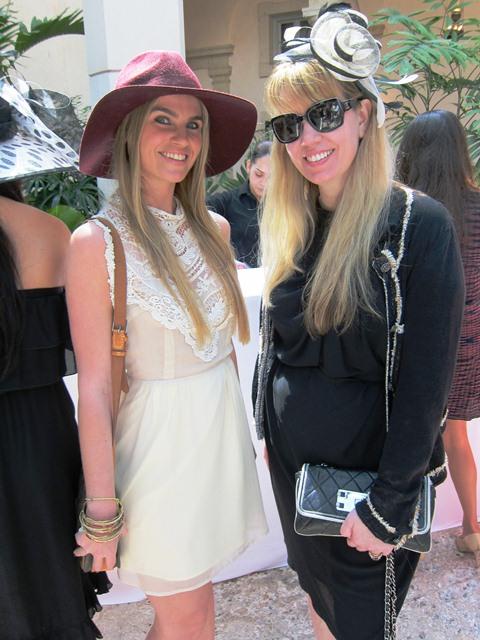 Annie Vazquez and Allison Weiss Brady
The Annual Vizcaya Preservation Luncheon -- known informally as the Vizcaya Hat Luncheon -- has become one of the season's most anticipated luncheons. Now in its fourth year and spearheaded by founding chairwoman, the impeccable Norma A. Quintero, the event was a master class in the art of the fundraising luncheon, down to the elegant seating cards imprinted with the Vizcayan caravel emblem.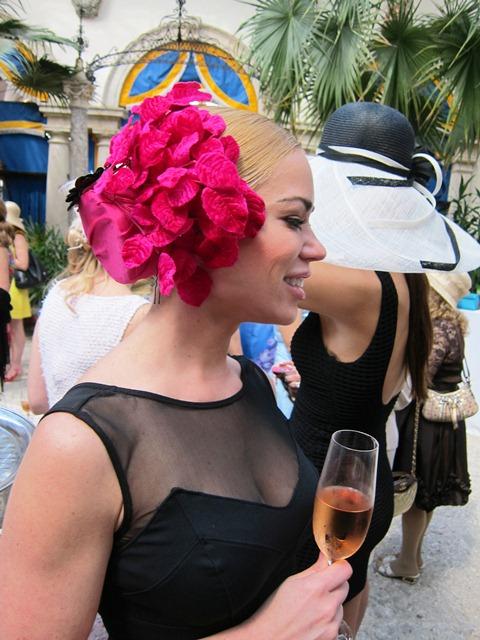 Delina Scarpone
The courtyard's Italianate splendor was the perfect setting for the ladies to parade their hats, which ranged from fuzzy fascinator to sporty cowgirl, to flower-embellished sunhats so voluminous that cheek-kissing became a physical hazard. Writer Maryanne Salvat wore her grandmother's pale blue 1960s pillbox of lush chiffon roses, while philanthropist Yolanda Berkowitz had florist Kathryn Parrish of Parrish Designs create a headpiece of sunset-hued orchids to perfectly offset her Prada dress. Many of us were oohing over Delina Scarpone's hot pink-and-black skullcap, which she fortuitously found online.
A classic, finely woven sunhat in nude was the choice of the very elegant guest of honor, the actress/model Carole Bouquet, who became an obsession for much of the world after her Bond Girl role in "For Your Eyes Only." Bouquet, who became a vintner at age 40, showcased her remarkable Sangre D'Oro 2009, a complex wine evoking "that voluptuous feeling" of the South of France.
Spring greens, strawberry and blossom salad, served with Carole Bouquet's Sangre D'Oro 2009
Honored at the luncheon were Nancy and John Batchelor of The Batchelor Foundation (their $100,000 matching grant donation has already been met, noted Vizcayans Executive Director Lynn Summers), Adam R. Rose and Peter R. McQuillan, Robert and Mojdeh Khaghan Danial, Leonard and Jayne Abess, EWM International (in honor of Nancy Batchelor) and Kathy R. Heinly.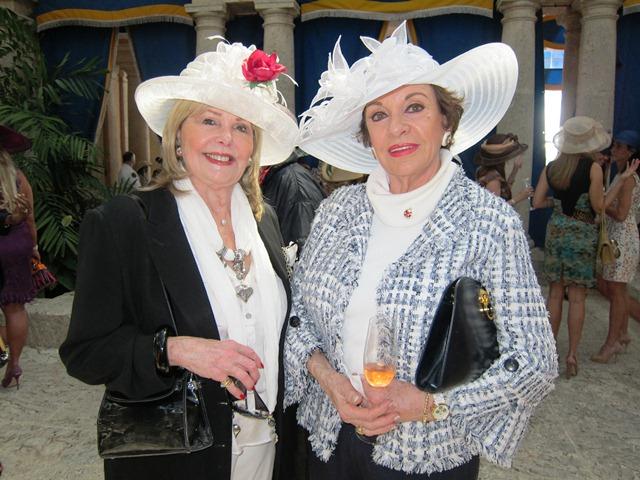 Ellie Gordon and Josephine Baker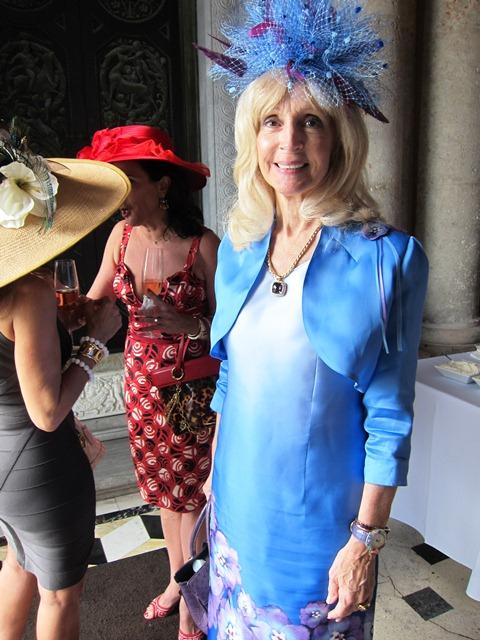 Hayden Hosford
After an idyllic afternoon of just-perfect food, wine and music (legendary Miami Beach saxophonist Leo Casino and his band were on fire), we felt not unlike Daisy Buchanan in The Great Gatsby as we meandered through the stone-walled villa and sun-kissed grounds for a viewing of artist Francesco Simeti's installations, part of Vizcaya's contemporary arts project.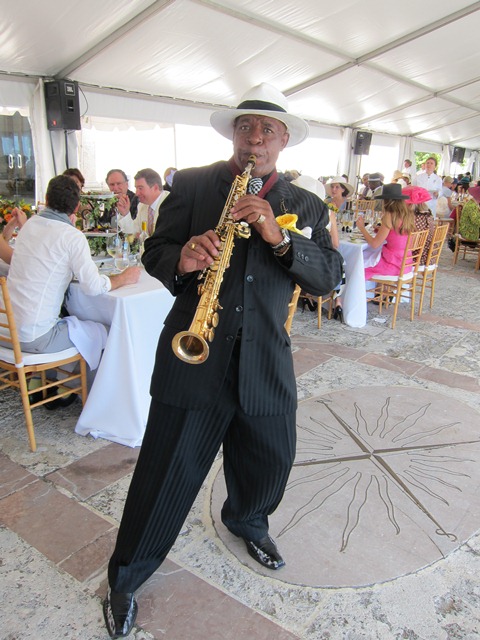 Saxophonist Leo Casino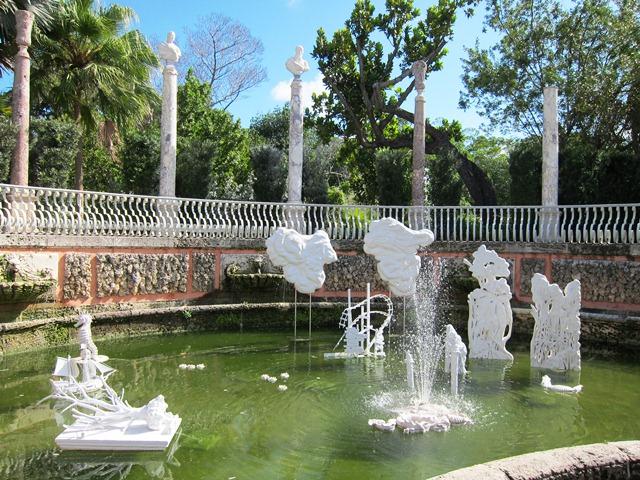 Artist Francesco Simeti's multimedia installation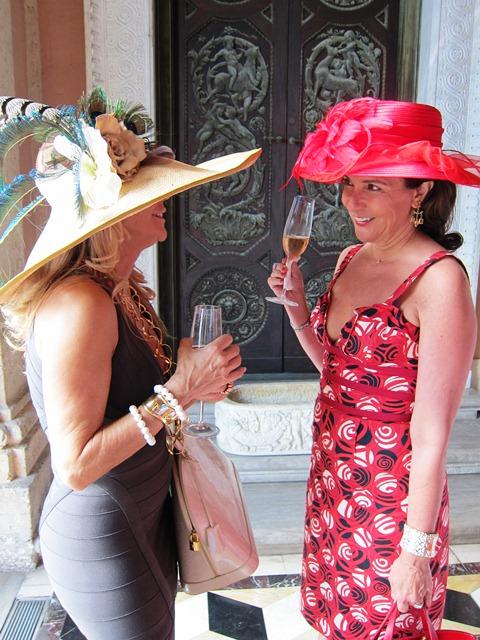 Irene Korge and Linda Levy Goldberg
Simeti, a Brooklyn-based artist, created two mise-en-scenes he intended to become "didactic tools" with which to explore Vizcaya's origins. One, an artfully cluttered, Miss Havisham-esque room composed of vintage props and memorabilia found when emptying Vizcaya's many closets, appealed to our inner hoarder.
Lauren Sturges Fernandez, Marisa Toccin, Lola Jacobson and Jacquelyn Silverman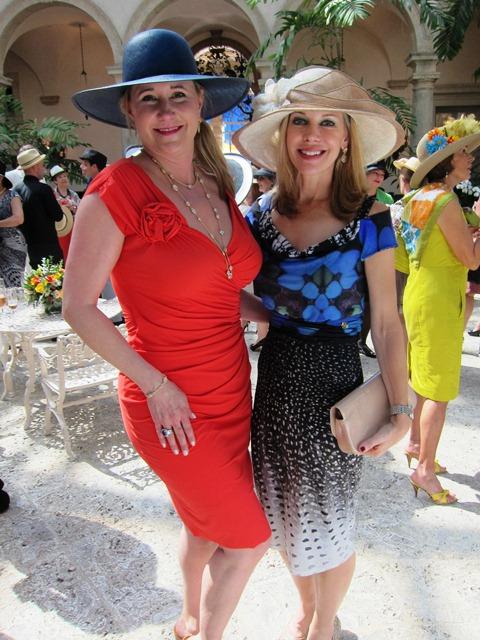 Nicole Lozano and Bronwyn Miller
The exterior installation, a sculptural mélange of sea life adrift in one of Vizcaya's 21 fountains, embraces both artifice and nature -- and is not to be missed. There are plenty of other fanciful elements to explore in Simeti's works at Vizcaya, such as the mechanical singing flower automata, on display through May 13, 2012.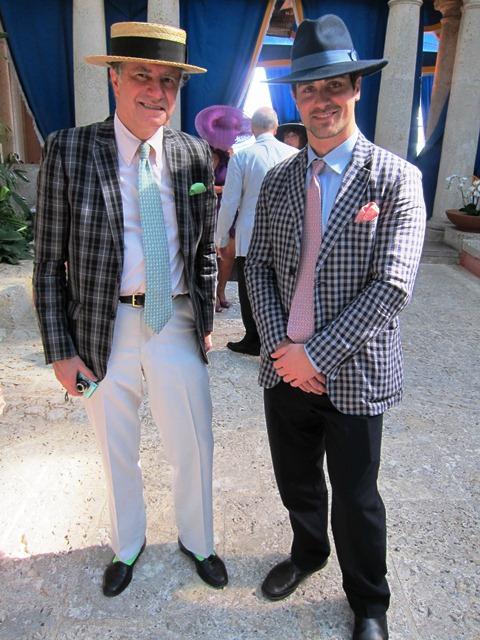 Kip Forbes and Kevin Burns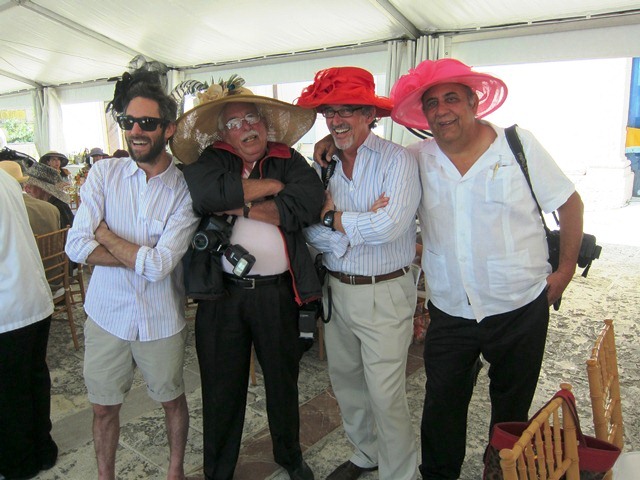 Seth Browarnik, Sergio Alsina, Alberto Tamargo and Orlando Garcia: Never too macho for a bit of fun.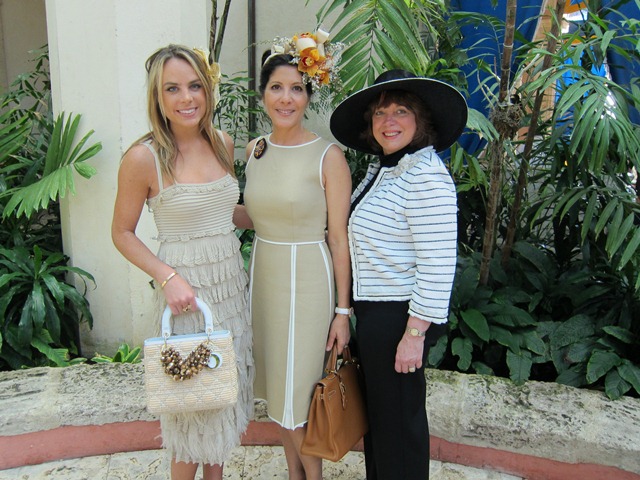 Taylor Olson, Yolanda Berkowitz and Lynn Summers