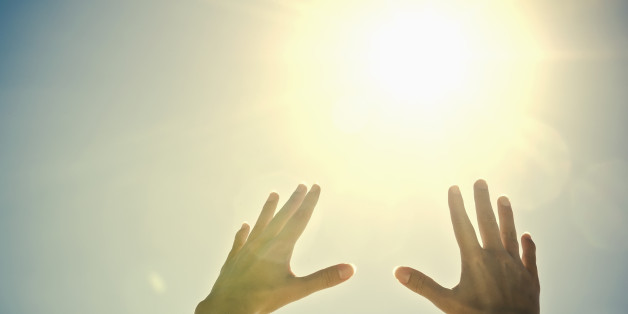 Faith is a noun, according to Webster's dictionary. It means "a strong belief in God or the doctrines of a religion, based on spiritual apprehension rather than proof." But faith, according to the same dictionary, is not just a religious term. It also means "complete trust or confidence in someone or something." Faith is a renewal of spirit in people, practices and institutions, and sadly, that has been on a downward trajectory in America for many decades.
According to a recent Pew poll, millennials (folks between 18-years-old and 33-years-old) are "unmoored from institutions." They are political independents (50 percent) with no religious affiliation (29 percent). Pew points out that these statistics "are at or near the highest levels of political and religious disaffiliation recorded for any generation in the last quarter-century." On issues of "trust" in human beings, the statistics are disappointing. "Generally speaking," Pew asked, "would you say that most people can be trusted or that you can't be too careful in dealing with people." While boomers are the most trusting (40 percent), millennials trust others the least (19 percent).
Against that backdrop of pessimistic data, I set out to find a story of youthful optimism. I found the ray of hope in 13-year old boy, Isaac Aronson.
In early March of this year, Isaac was called to the Torah as a Bar Mitzvah--a rite of passage for Jewish youth. Although most Jewish religious occasions are solely about Jewish practice and planning, Isaac's mom, Ami Aronson, decided to expose her son to something bigger and broader in planning the Jewish celebration.
As part of preparing for his Bar Mitzvah, Isaac worked on a public service project with Southafricanlacrosse.org -- a non-profit organization that provides lacrosse programs and equipment to at-risk youth and orphans in South Africa.
As the time came for choosing vendors for the Jewish celebration, the Aronson family looked beyond their traditional circles.
Invitations: Borzou Azabdaftari, a Muslim printer, had never designed a Bar Mitzvah invitation before the Aronson family hired him. His montage of blues and golds and whites with bold black letters on the "reply card" created a different and non-traditional invitation.
Venue: Whereas many Bar Mitzvahs are held in posh hotels in Washington, D.C. The Aronson family chose the Blind Whino SW Arts Club -- the older Baptist Church in the nation's capital. The facility is an art gallery and community space and proved to be a lively alternative to non- descript ballrooms.
"We must be willing to experiment, take risks, fall down only to rise up," says Ami Aronson, Isaac's mom. "People regardless of faith are people. We have more similarities than differences. We need to be authentic and push boundaries."
Pushing boundaries today is vital. It means getting out of our comfort zones. It means finding a way to build back our faith in people and institutions. Let's dedicate ourselves to discovering positive stories of shared culture as a great mission for 2016.
Oh, and as for Isaac Aronson, he reports that his Bar Mitzvah was the best day of his life and that he has a renewed passion for people and for learning.
That is what faith is all about.
Tara D. Sonenshine is a former under secretary of state for public diplomacy and public affairs. She is currently with George Washington University's School of Media and Public Affairs and with World Learning, a global organization working on development, education, and exchanges.