Welcome back to Doin' Work: Flash Interviews With Contemporary Photographers. This is a place to celebrate the photographers who inspire me, and present you with an easily digestible bite of their personalities and work.
This week's guest is Vivienne Maricevic. Maricevic is a fine-art photographer specializing in exploring aspects of erotica, sexuality, and gender. Since 1975 her lifetime mission has been photographing male nudes. The series "She Shoots Men" is motivated by the desire to reveal, challenge, and transform the imbalance between the frequent representation of the naked female form and the rarity of male nudity. It has led to more than three decades spent devoted to the unadorned male form. The recipient of a New York Foundation for the Arts fellowship, Maricevic continues photographing the male nude in her new series "She Photographs Black Men."
Some of what follows is NSFW.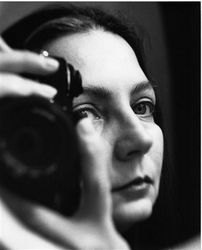 The artist at work, image courtesy Vivienne Maricevic
Where do you live and work and how does it impact your photography?

I live in NYC and have always done environmental photography, going where my subject lives or is staying or outdoors, since I never had a studio to use and have made this my style. I grew up in a suburb north of NYC and would venture into the city whenever I could as a teenager. Being artistic, creative and individualistic, I knew that the city was the place for me. Arriving in the 70's, NYC was a photographer's paradise. The energy, the characters, the different areas were overflowing with photographs wanting to be taken and I took advantage of it, creating many series and concentrating on my area of specialization of erotica, sexuality and gender.
When and how did you get your start in photography?

In the 70's thru the 80's, I worked in the magazine field that once had many fine art magazines and photography magazines that no longer exist, due to the internet and decrease in circulations. I was exposed to many photographs and photographers, which made me interested in pursuing photography, instead of painting, which I was doing in my spare time. An editor told me about a photo book that was being published on women photographers and for me to send them a selection of photographs. This was in 1978 and my first photograph was published in Women See Men. From then on, I never stopped taking photographs.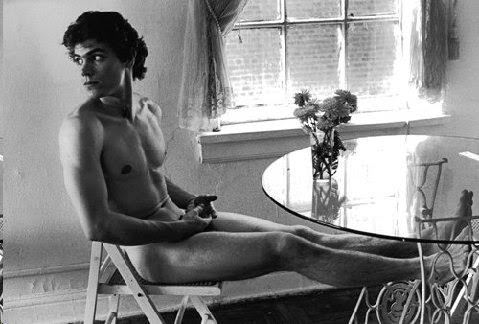 Image courtesy Vivienne Maricevic
What compels you to pick up your camera?

I feel that taking photos is like blood running thru my veins. I always have a small camera with me, even when I'm out doing errands in NYC. I consider these photos snapshots and I have blogs for them.
What are you working on now?

I noticed when I published She Shoots Men in 2013, I had only a few black men in the book, so now, I am currently photographing the black male nude.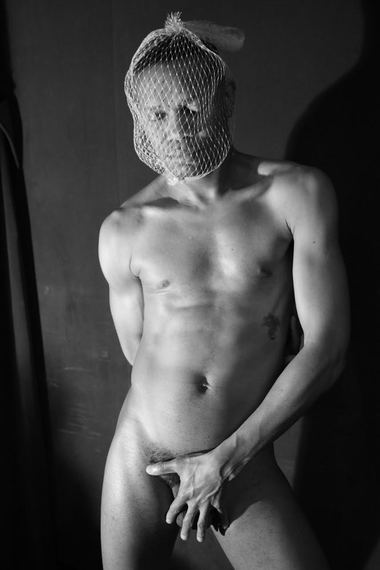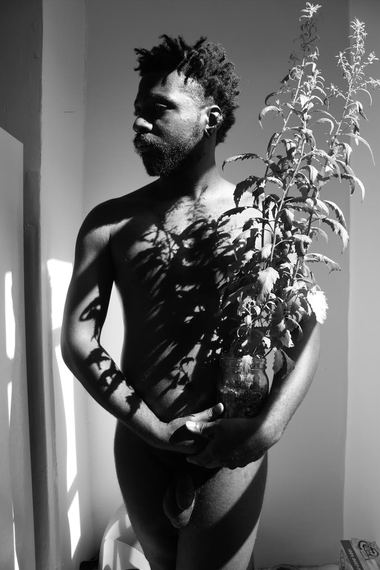 Images courtesy Vivienne Maricevic
If you had to explain your work to someone who had never seen it before, how would you describe it?
My lifetime mission and passion is specializing in erotica, sexuality and gender to enlighten people, positively.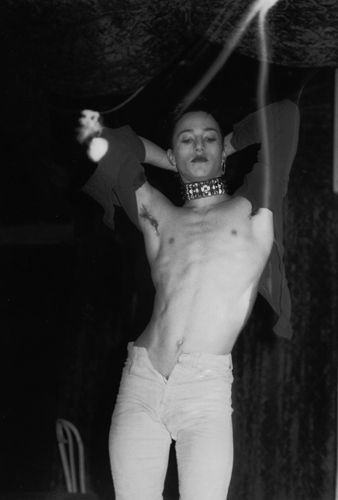 Image courtesy Vivienne Maricevic
Do you make a living as a photographer? If yes, please explain how. If no, tell me about your day job and how you balance photography with said job.
No, I never would be able to support myself living in NYC with my fine-art photography, since I was never interested in commercial photography. I photograph what I want to photograph and work on as series. I always had jobs in publishing and now I do commissioned, male nude photo shoots of men who want nude photographs of themselves or to have the experience of being photographed by a female, which to this day, there are still many men who never had this experience.
Show me the image you feel you're best known for. What are your thoughts on it?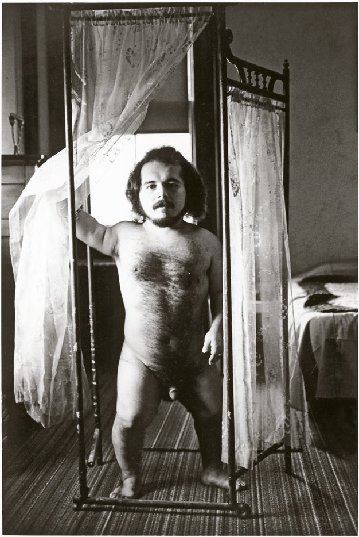 I took the above photo in 1976 when I started my first photo series, "Naked Men" and was my first photo that was published in 1978 in. It says so much to me and to the viewer, too. He is revealing himself and it is still very precious to me.
Describe your working process.

I photograph people, many who contact me via my website asking for a photo shoot, so I obtain their phone number and tell them the details about doing a photo shoot with me. I receive emails from all over the world and if not in NYC, I tell them when visiting to contact me. I mention the details, ask for a photo to send to me and set up a day and time to go to where they live or where they are staying.
Describe the approach you take when establishing a relationship with a subject.

It is necessary to talk to them on the phone and hear their voice; many say they are nervous, never having done this before, and I try to make them comfortable. Many tell me that once they meet me they are comfortable and the shoot goes very well. They email me and also tell me that they would like to do again and many do. They are more at ease and have suggestions the next time. I mainly direct them.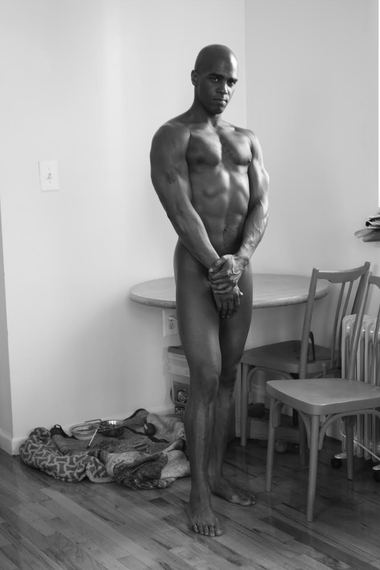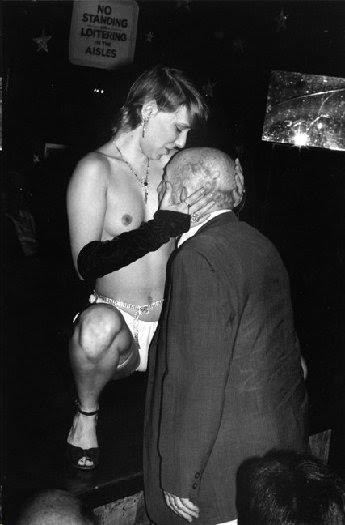 Images courtesy Vivienne Maricevic
What do you think of the vast sea of online photography? What's your approach for standing out?

I'm not really into checking out online photography, unless there is someone who asks me to see their work. But, overall, a lot of it is looking the same, the same style and all, not much distinction from others. I just do my thing and many say my photos are raw, which I like.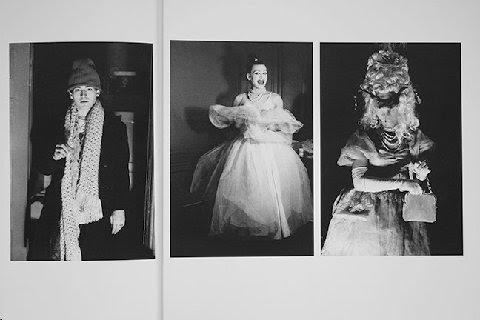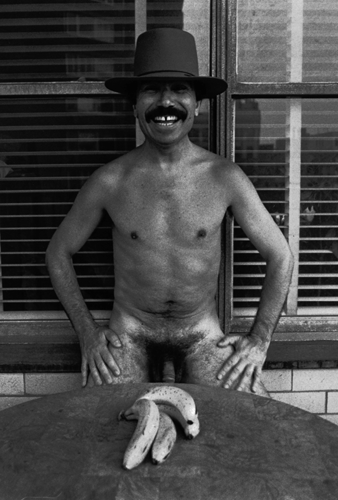 Images courtesy Vivienne Maricevic
What are you most proud of in terms of your work?

The fact that I am self-taught, into breaking rules, am a New York Foundation for the Arts fellowship recipient and that I am seeking a publisher for my 3rd solo monograph.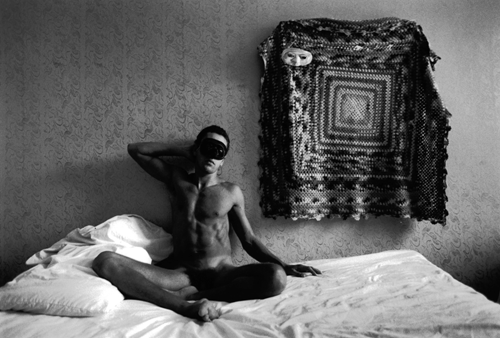 Image courtesy Vivienne Maricevic
What are you doing when you're not making pictures?

I am always looking at the light, the shadows, and creating a photo in my mind, seeing photos. I also, have a place on the Jersey Shore, where I go to relax, unwind from the bustle of NYC with my husband, look at the ocean, look at the sky and light, very beautiful. I have also started to do some watercolors and ink drawings.
What do you think the future of photography might look like?

The last decade with digital and phones has seen a boom in the taking of photos. The future will keep having advances with new technology for instant photo taking, but mastering this will still be paramount.
Name three contemporary photographers that blow your mind.

Sally Mann, Andres Serrano and Cindy Sherman
The most important question of all: dogs or cats? Why?

Dogs, since I am allergic to cats.