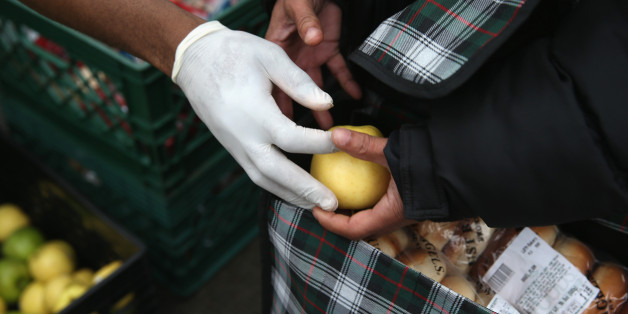 "To witness hunger in America today," journalist Tracie McMillan writes in the August issue of National Geographic Magazine, "is to enter a twilight zone where refrigerators are so frequently bare of all but mustard and ketchup that it provokes no remark, inspires no embarrassment. Here dinners are cooked using macaroni-and-cheese mixes and other processed ingredients from food pantries, and fresh fruits and vegetables are eaten only in the first days after the SNAP payment arrives."
McMillan's article, headlined "The New Face of Hunger," examines how Americans in rural, suburban and urban settings are coping with what the federal government defines as "food insecurity" -- a modern-day way of describing people who often literally don't know where their next meal is coming from. In this clip, I ask McMillan about what she found as she explored hunger in rural Iowa, suburban Houston, and the Bronx in New York City:
The full conversation airs on the next edition of The Tavis Smiley Show from PRI. Be sure to listen this weekend on your local public radio station or at http://www.tavissmileyradio.com.