For years, when Winston-Salem was mentioned, the only thing that would come to mind is a pack of cigarettes. The iconic brand created by R. J. Reynolds in 1875 has all but disappeared and the new players in town include a bevy of wineries that are taking the area by storm.
Winston-Salem's wine region is the Yadkin Valley, which is less than an hour away. Currently, there are around 35 wineries/vineyards in the Valley. For over a hundred years, the area was a key tobacco-growing region. However, as tobacco farming and cigarette manufacturing started suffocating, some entrepreneurs, including tobacco farmers, turned to wine making. The irony is that up until a few years ago, the Yadkin Valley was a Dry County, so there were a few locals who were less than happy when the crushing parties came to town.
The native grapes of this region of the southeastern United States are the Muscadine and the Scuppernong. Say that ten times fast. Early attempts to grow the European wine grape, Vitis vinifera, in the southeastern United States, including 18th century efforts by Thomas Jefferson at Monticello, Virginia, didn't go so well. But in the past few decades, viticultural research has helped adapt these grapes to the climate, soil, and pests of the region. Now the area boasts an impressive lists of varietals.

In 2003, the United States' Bureau of Alcohol, Tobacco, Firearms and Explosives (love that combination) approved the new appellation for the region with the name Yadkin Valley AVA, allowing winemakers to bottle wines with labels indicating that the wine came from the Yadkin Valley. Now it's an official wine making region, the local teetotalers can't say much.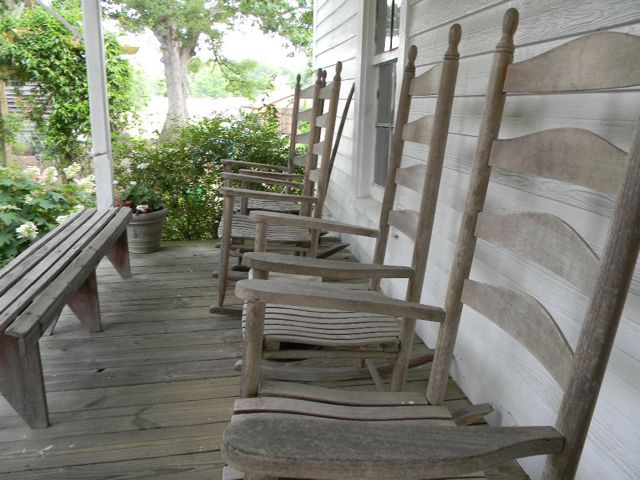 Driving through the valley is a delightful combination of old Southern charm and beautiful European-style vineyards. The juxtaposition is one that can only be experienced in the Yadkin Valley. On one side of the road you'll find Southern homes with rocking chairs and willow trees, and on the other side you'll see rows of grapes lining the rolling hills.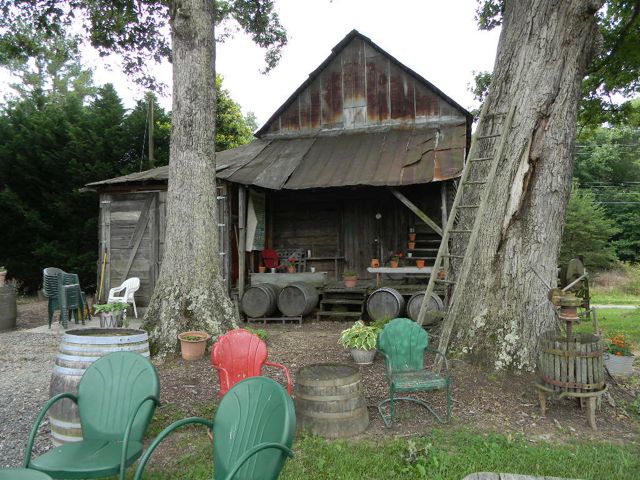 Wineries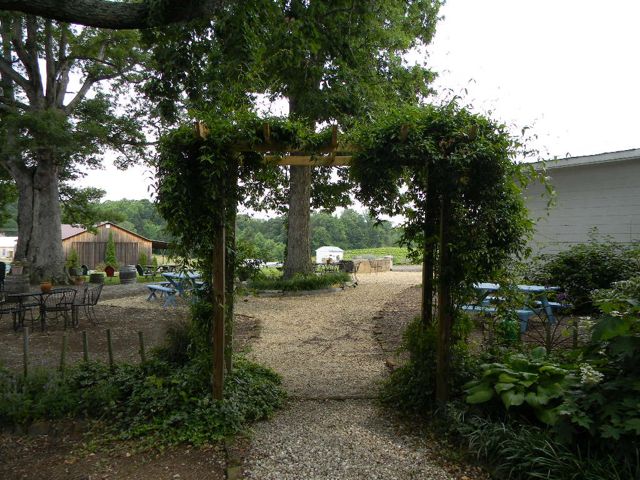 Hanover Park
1927 Courtney-Huntsville Road
Yadkinville, NC 27055
336.463.2875
Famous for their European-inspired wines crafted in an old world style. Enjoy a picnic beside their 1897 farmhouse, under the shade of the old oaks.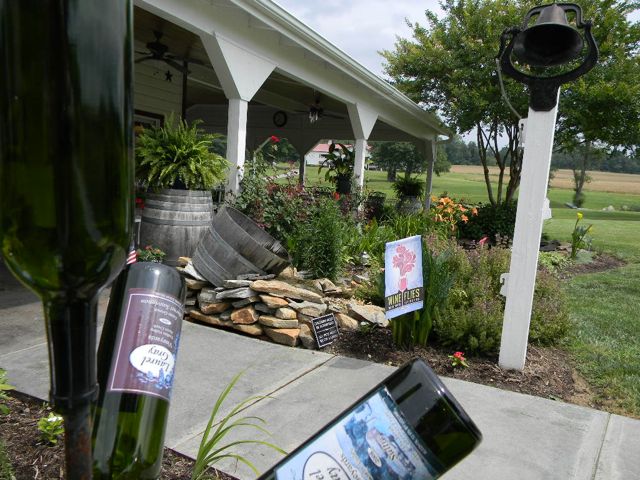 Laurel Gray
Family owned and operated Laurel Gray Vineyards is a boutique winery that only produces estate wines. Their mission is to make the best wines on the east coast and assure every customer a wonderful experience at every visit.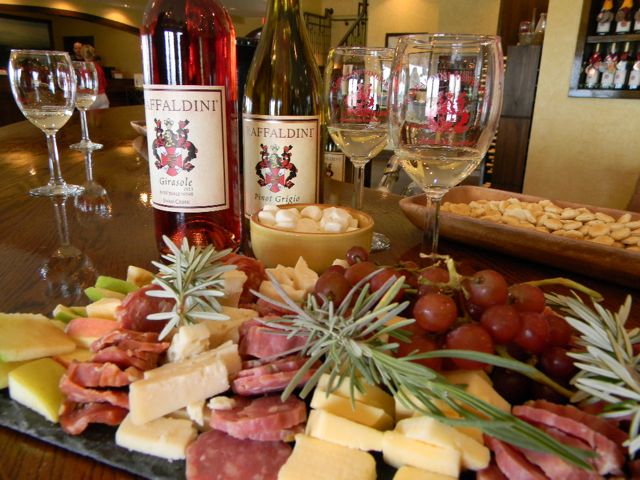 Raffaldini Vineyards
Raffaldini Vineyards, known as Chianti in the Carolinas, provides the total Italian experience. Sample award-winning wines at the Villa tasting room surrounded by breathtaking scenery.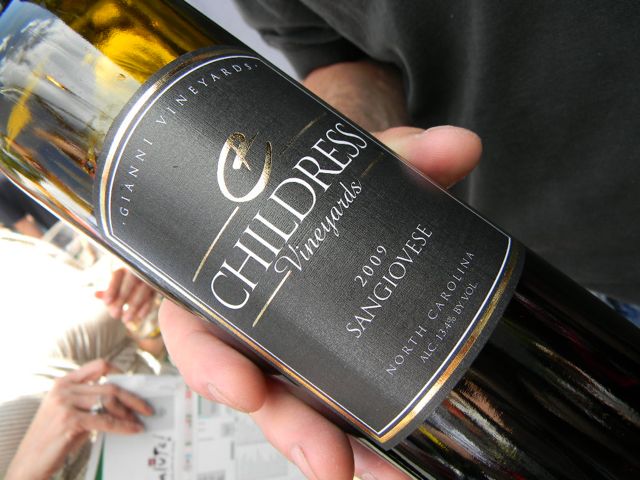 Childress
Childress Vineyards is a must-experience destination winery ranked among the top 25 tasting rooms in America and located only 20 minutes from Winston-Salem.

RayLen Vineyards
Until 1998, RayLen Vineyards & Winery functioned as a dairy farm for nearly a century. Loyal customers return for the lush vista and a reliable favorite of Raylen's award-winning wines.
WINERY EVENTS
Childress Vineyards: Music in the Vineyards
Every Saturday and Sunday from April 21 to June 30 and September through October 28, Childress will be hosting live music. Sit on the lawn as you enjoy good music, great food and fine wine.
Childress Vineyards hosts a Harvest Party, Sept. 21
Celebrate the 2012 harvest by joining Childress for a grape-stomping fun time! Food and wine will be available for purchase. Enjoy our annual grape-stomp and entertainment by The Plaids. Blankets and lawn chairs are permitted.
Raffaldini Vineyards
Independence Day Celebration, July 1
Music in the Vineyard, July 8, 12 to 4 pm
Laurel Gray Vineyards Farm Fresh Fridays
Every Friday through the summer from 6pm until 8:30. Cost is $20 per person which includes 3 wine and local food pairings. Seating is limited. Call to reserve your seat in advance - 336.468.9463
RagApple Lassie Vineyards' Yadkin River Wine Trail Mini-Festival
First Sunday of each month from June to October
Showcasing five wines from RagApple Lassie, Sanders Ridge, Cellar 4201, Divine Llama, and Flint Hill. A $10.00 tasting ticket allows visitors to sample wines from all five wineries, enjoy great entertainment, and purchase local slow foods while spending a leisurely Sunday afternoon in wine country. Lawn chairs and blankets are welcome.
Shelton Vineyards Summer Concerts Series
WHERE TO DINE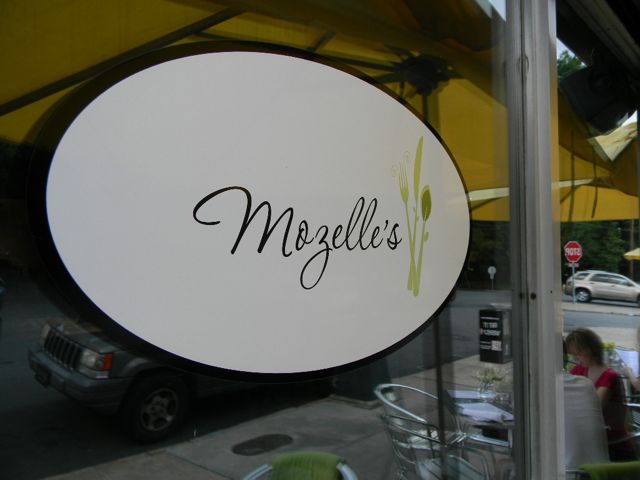 Mozelle's Fresh Southern Bistro
Female owner/female head chef - in the downtown Winston-Salem historic West End. Delicious!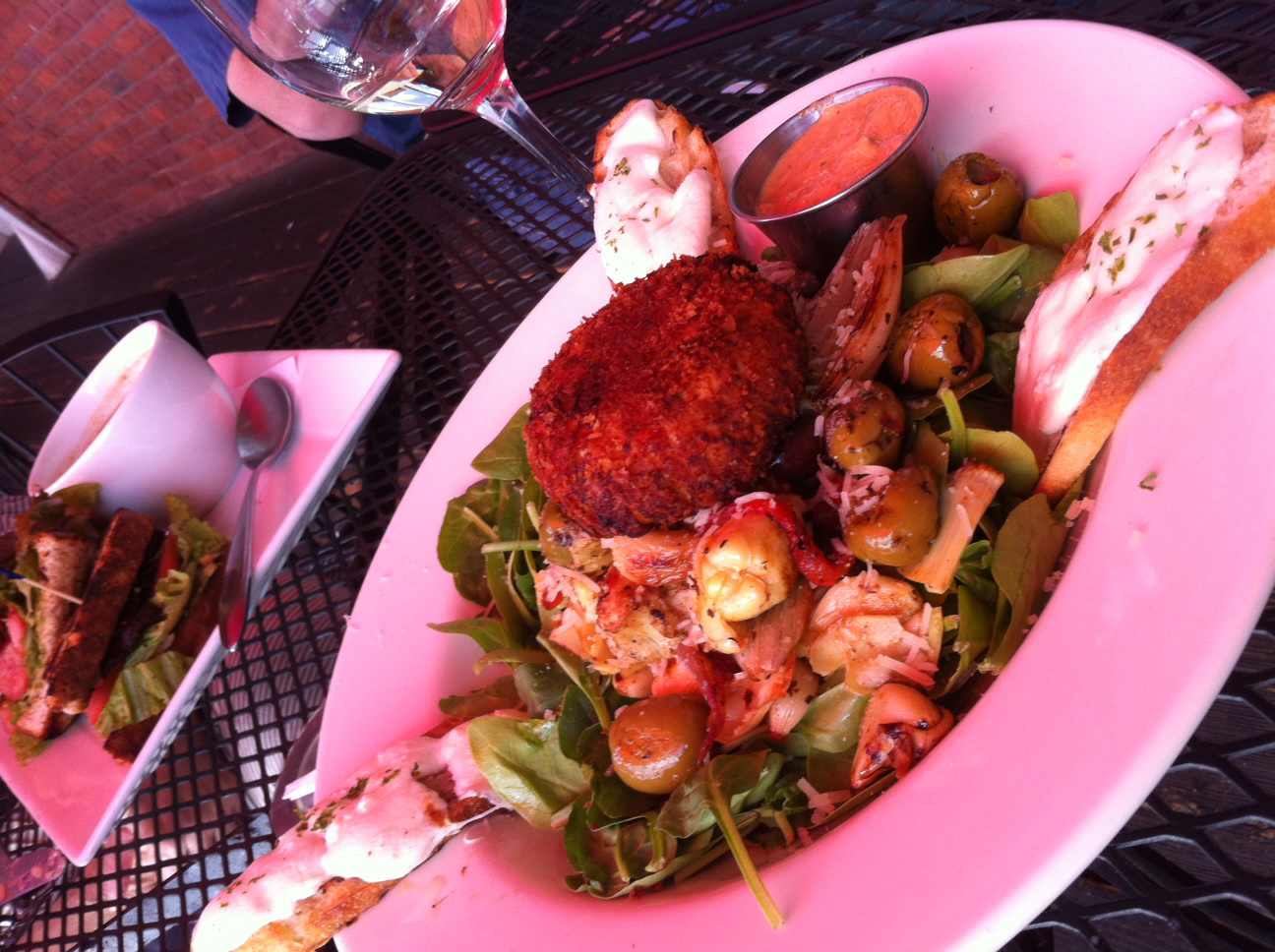 Willow's Bistro
Locally-owned establishment in the Historic Brookstown and Old Salem area. Big, tasty food.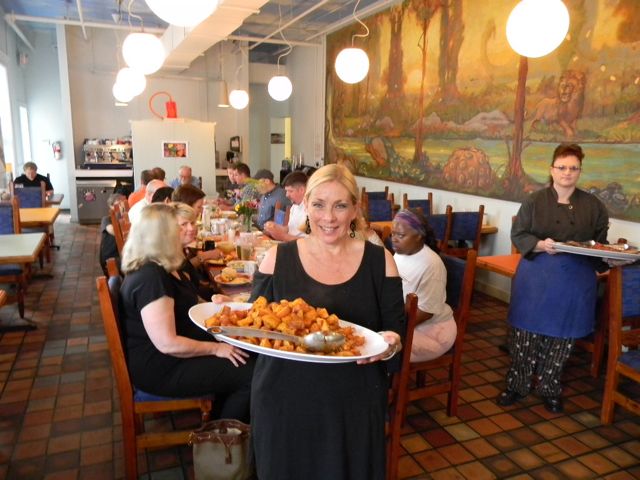 Breakfast of Course, Mary's Too
A Bohemian cool atmosphere serving vegan/organic/locally sourced cuisine. Located in Winston-Salem's Arts District. Owner Mary Haglund loves and follows the Alice Waters-esque philosophy.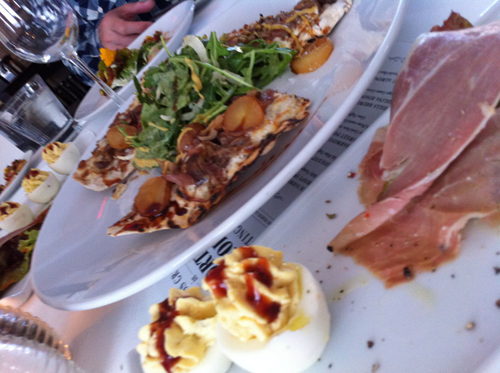 Spring House Restaurant
The newest upscale Southern-style restaurant in the historic Bahnson House. Star sightings there are common.
ANNUAL FESTIVALS AND EVENTS
Salute! The North Carolina Wine Celebration and Winemaker's Dinners
June
North Carolina Wine Celebration uncorks in the streets of Downtown Winston-Salem, with over 30 North Carolina wineries offering tastings and purchase of their harvest. Voted a "Top 20 Event in the Southeast" by the Southeast Tourism Society. Delicious food, art, entertainmen,t and wine makers dinners.

Texas Pete Twin City Ribfest
June
This event is a huge barbecue cook-off and event that is usually the weekend right after Salute and definitely in June.
Got to Be NC Competition Dining event, Fire In The Triad
August
They feature chefs from around the Triad (Greensboro, Winston-Salem and High Point). The event is a 15-dinner single-elimination cook-off built around local NC ingredients. The events start August 13 and go through Sept. 25.

Taste Carolina Gourmet Food Tours
Perennial
These are walking tours that take visitors to West End and the Arts District stopping in to taste and meet some of the great people and food in Winston-Salem.