Most mothers would agree that they need a vacation after the family vacation. Between trying to get everyone packed, organizing the tickets, making reservations and caring for the kids, a vacation is anything but. That's all about to change, thanks to some smart resorts and hotels in North America and the Caribbean that are catering to moms and children.
Here is a list of some top destinations for moms and family who want great service, child-specific amenities, activities for children, daycare and special programs built exclusively for families.
1. Number One Choice For Service, Amenities, and Children Programs:
Azul Beach Hotel by Karisma, Riviera Maya, Mexico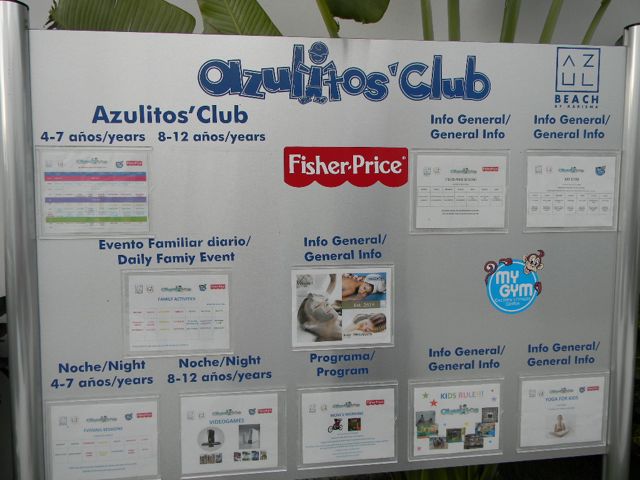 This all-inclusive boutique resort is nestled on the beautiful Caribbean coast of Mexico. What makes Azul Beach Hotel ideal for moms and families is that all you have bring is your kids and clothes. Everything -- from the car seats, strollers, infant tubs, bottle sterilizers, mini bathrobes and baby food are supplied for you in the "Gourmet Inclusive" package. They take care of every little detail, so you don't have to. Being Gourmet Inclusive means that all your meals, cocktails, snacks, drinks and baby food are included, so you won't get a "surprise" bill at the end of your stay. They have a childcare facility called Azulitos Play House that hosts a bevy of activities for the little ones. Their program Mini Mayans is designed to educate kids on the Mayan culture during their stay. It includes fun and interactive elements such as Mayan Cooking Classes, Mini Mayan Musicians and Tiempo de Tiles. For an additional fee, you can hire a private nanny to care for your children, so you and daddy can go out for a romantic dinner at one of the four gourmet restaurants on the property. Right now families can get 40 percent off and kids under 13 stay free.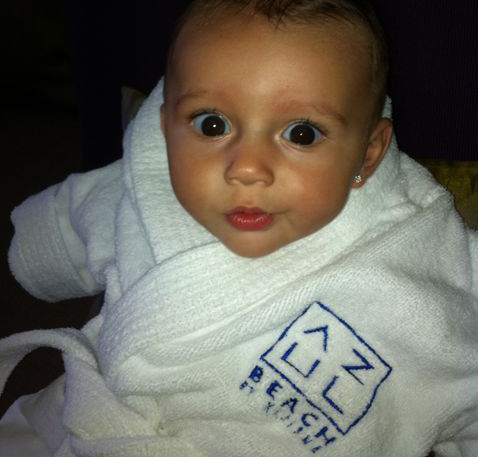 WHAT: Azul Beach Hotel by Karisima
WHERE: Mexico, thirty minutes south of Cancun
HOW: Fly into Cancun and the hotel can organize a driver to pick your family up -- let them know how many car seats you need.
PHONE: 888-280-8810
2. For Luxury, Spa Treatments, and International Flare
Hotel Guanahani & Spa, St. Barthélemy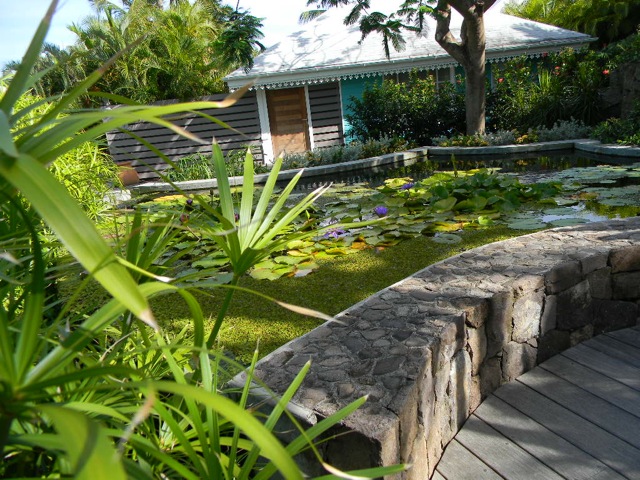 Ah, the French Riviera. Yeah, that's not going to happen when you have small children. But, for families who want to experience a bit of France, St. Barth's is a great option. The small West Indies island is a short flight away if you live on the East Coast. You can fly to San Juan Puerto Rico, then take a private flight with Tradewind Aviation to St Barthélemy. Hotel Guanahani will arrange for a driver to take you directly to the resort, which is only 10 minutes from the tiny airport. Hotel Guanahani & Spa is set on a 16-acre private peninsula in the heart of a tropical garden. Darling cottages painted bright Caribbean colors like indigo, purple, yellow or bright green dot the landscape. For moms, the Clarins spa is the place to be. The private spa boasts its own quiet swimming pool and offers an impressive list of massages and facials. They offer complimentary Kindergarten daily from 9am to 5pm for children between 2 and 6 years old. Lunch is offered daily and accompanied by a guardian, with a special menu for children at their waterfront restaurant Indigo at 11:30 am. The activities include French language classes, seashell hunting and painting. The complimentary Junior's Club is open daily from 10 am to 5 pm for children between 6 and 12 years old. They also offer private childcare with trained staff. This is the closest that you will get to a truly French vacation without crossing the Atlantic Ocean.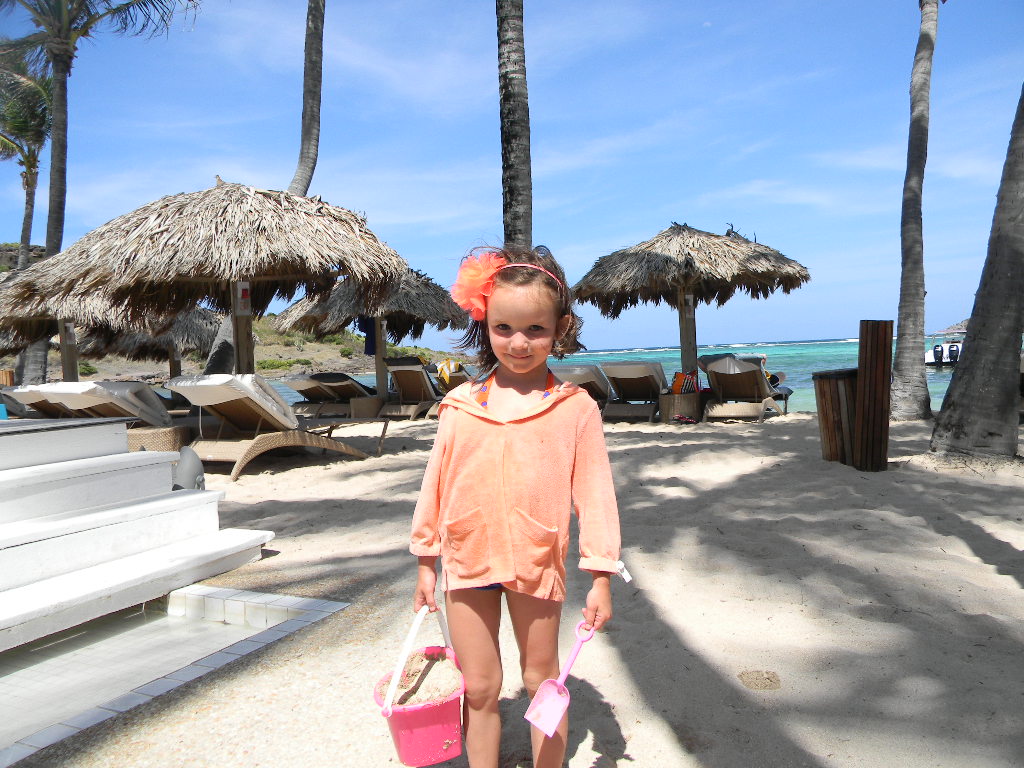 WHAT: Hotel Guanahani & Spa
WHERE: St Barthélemy, French West Indies
HOW: Fly to San Juan, Puerto Rico, then fly to St. Barth's with Tradewind Aviation in around an hour.
PHONE: 800-216-3774
3. Ultimate Privacy For Your Family
Sunset Watch Villa, British Virgin Islands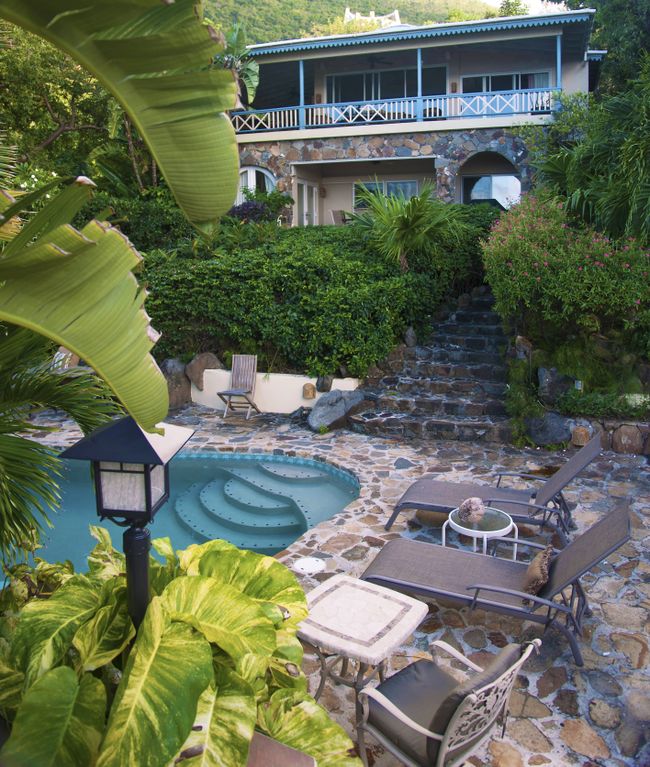 If mom is looking to spend quality time with her family and does not want to share the pool with others, then treat her to a private villa. Sunset Watch Villa, on the island of Virgin Gorda in the British Virgin Island is a piece of paradise perfect for the family. The beachfront villa is located in Nail Bay Estates, a private villa community on the leeward coast of the island. You can dine outdoors at one of the villa's many decks or terraces, order supplies from the onsite manger, make reservations at the community restaurant and play tennis there as well. For those who want time alone, the secluded villa, with incredible views of the Caribbean Sea, is heaven. The beachfront villa consists of a two-story main house with a pool and an intimate beachfront suite with it's own private dip pool. Each floor of the main house can be rented separately or booked together as a two-bedroom villa. The beachfront suite, Sundowner, has one bedroom and an infinity edge pool. Because of the flexibility, you can bring the whole family with plenty of room to spare.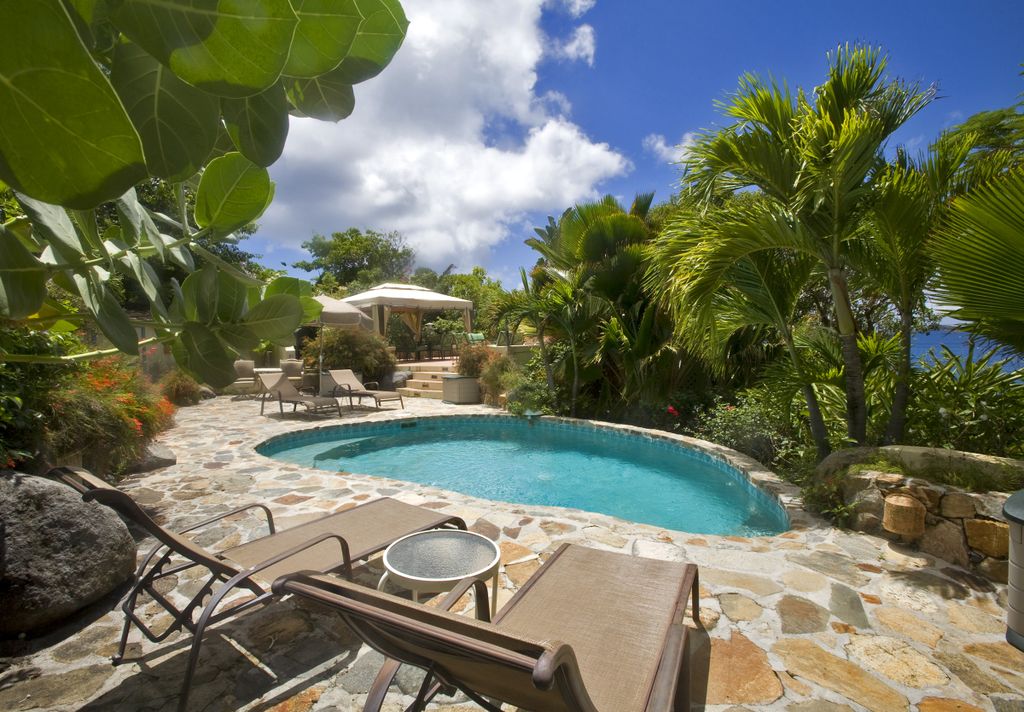 WHAT: Sunset Watch Villa
WHERE: Virgin Gorda in the British Virgin Island
HOW: Fly to Tortola, British Virgin Island. The villa staff can organize ferry transport and set up a rental car for your family.
PHONE: 888-734-8890
4. Urban Adventure and Shopping Spree For Mom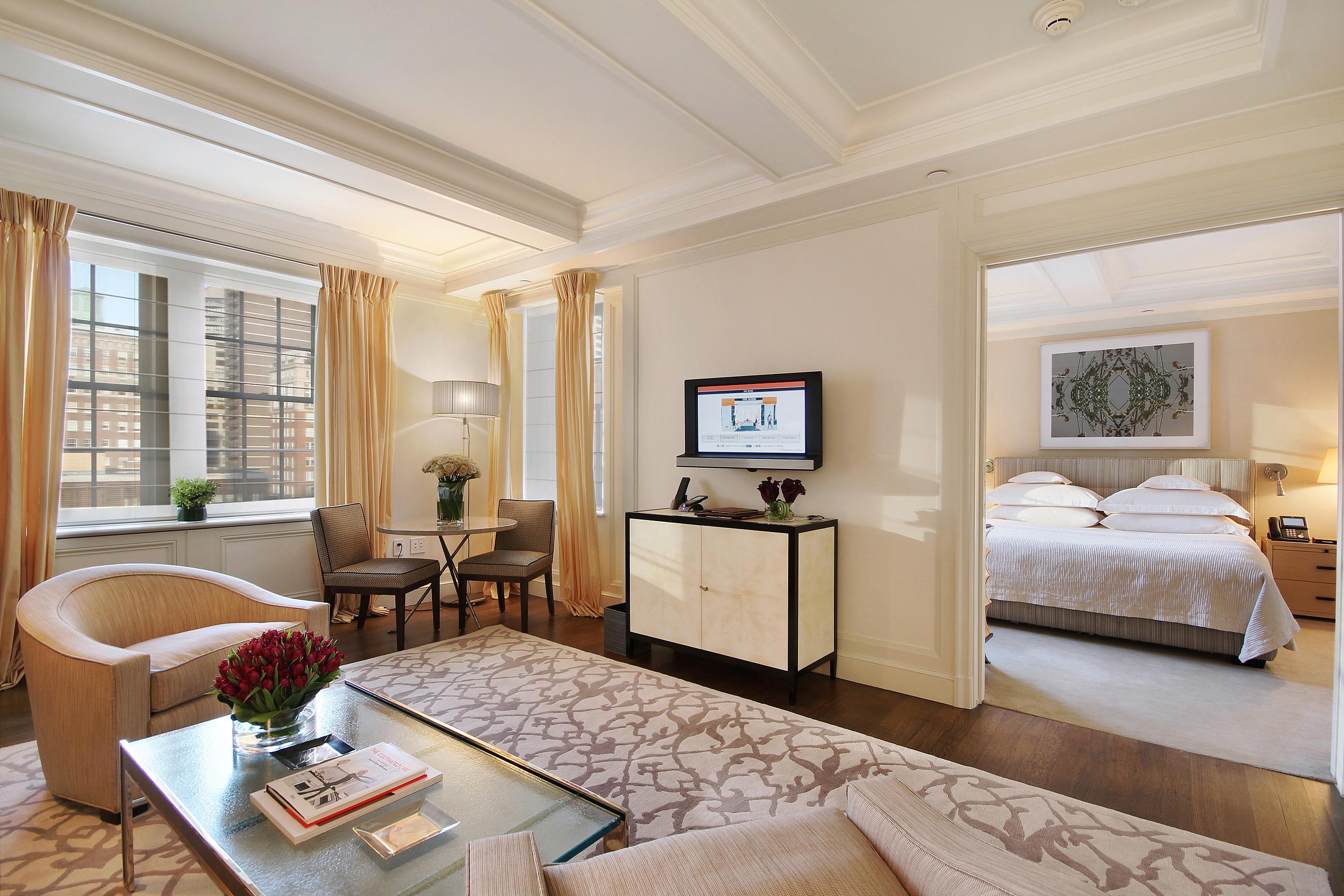 New York City is overwhelming as it is -- but with children, forget about it! The Mark Hotel in New York understands that mom needs break too, so they have cleverly created amenities that mama needs and wants. The first thing The Mark understands is that hotel rooms should be spacious. With that, they have made sure that families can have connecting rooms. So if you bring the whole family, they can turn your rooms into a private residence. Some of the suites have kitchens, just in case the family wants to stay in and cook mom dinner. The hotel offers a line of amenities just for babies, which include bath products, coloring books, cribs and stuffed toys, along with a list of preferred nannies who can care for your angels when mom decide to hit 5th Avenue.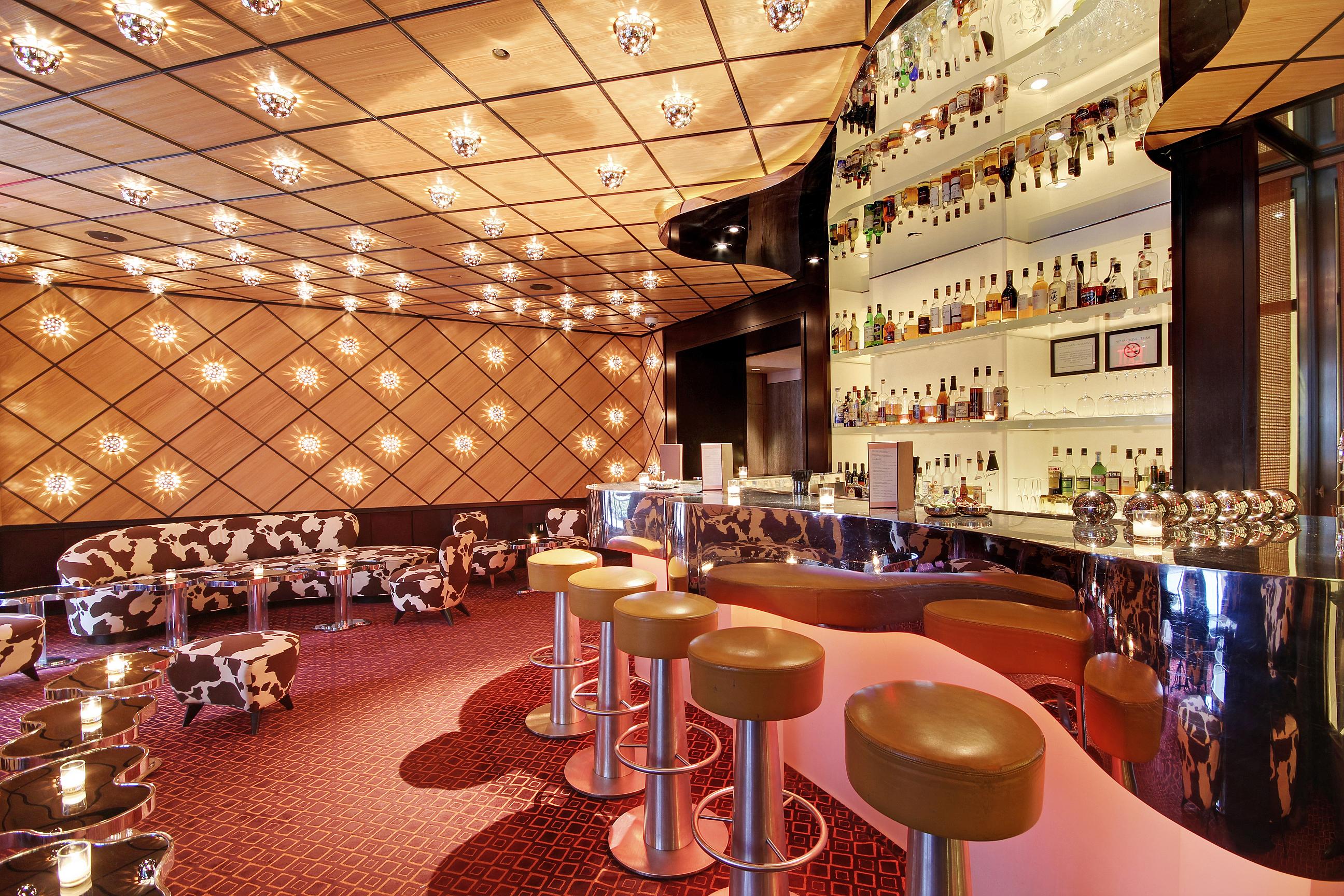 WHAT: The Mark Hotel
WHERE: Upper East Side, in the heart of New York's high-end shopping
HOW: Fly to JFK, Newark, or La Guardia airport, you can have the hotel organize a chauffeur
PHONE: 212-744-4300
5. Butlers For Mom and Group Activities for the Kids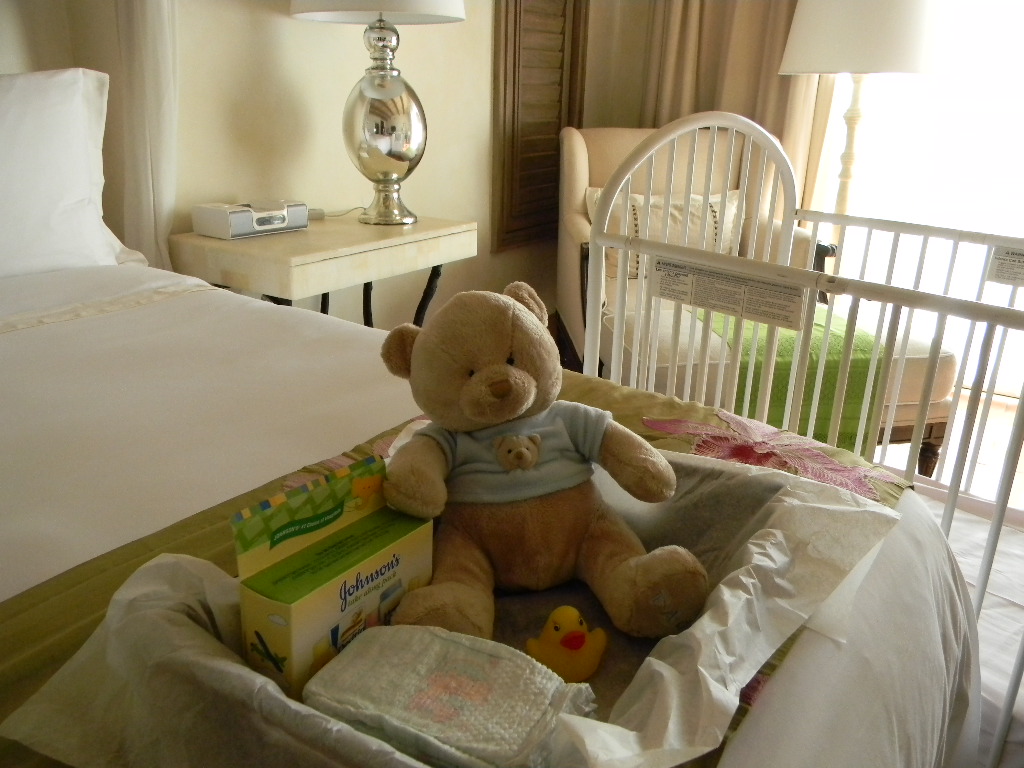 The St. Regis Punta Mita Resort is heaven on earth for exhausted moms who don't want to think about anything. The best part for moms is the private butler service. These gentlemen's responsibility is to make sure mama gets what she wants and needs -- that include unpacking luggage, ironing, laundry and bath preparation. Yes, tell them what time you want your bath and it will be prepared with candles and flowers. It's like you have your own wife! The accommodations are exquisite with outdoor showers and patios overlooking the ocean. The amenities for children include cribs, a welcome basket with bath products and a stuffed teddy bear. For sporty moms, there are two renowned Jack Nicklaus golf courses and tennis courts. The resort has a darling Children's Club called La Tortuga for guests between the ages of 5 to 12 years old. Open from 9 a.m. to 5 p.m. daily, the children's club hosts a variety of indoor and outdoor activities such as sand castle building, Spanish lessons, painting, soccer games and much more. Kids 5 and under eat free and kids 6-12 can participate in the flat rate SPG Kids Program, which is $35 per day for all meals.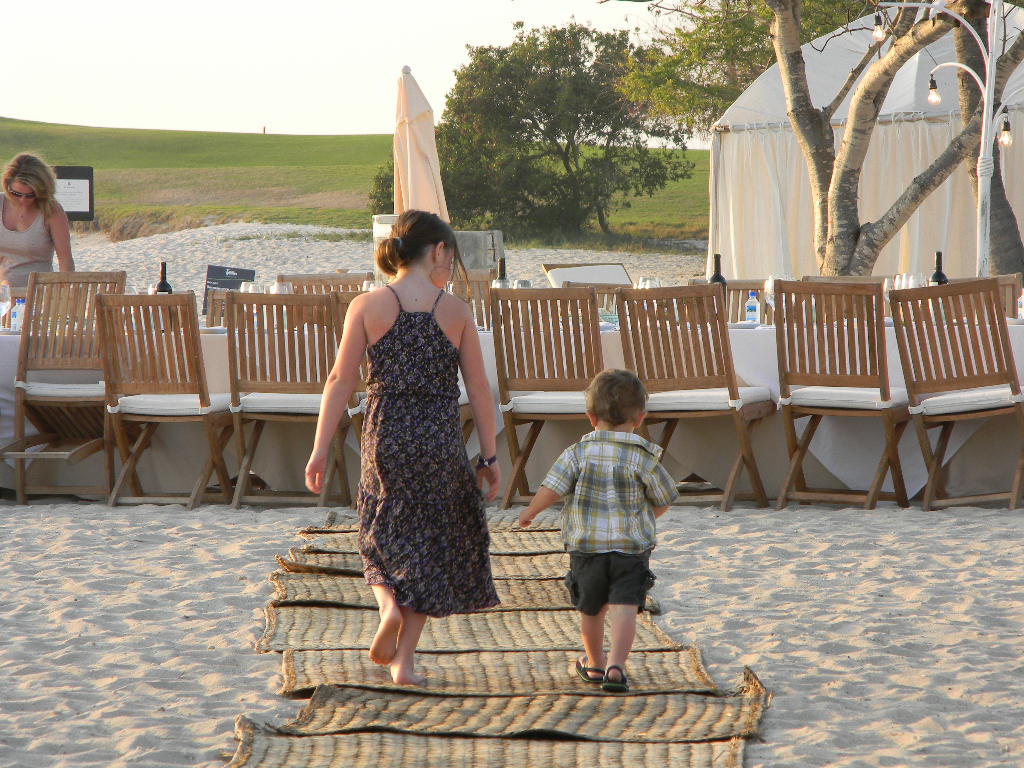 WHAT: St. Regis Punta Mita Resort
WHERE: The property is 26 miles north of Puerto Vallarta in Riviera Nayarit, a gated peninsula.
HOW: Fly into Puerto Vallarta International and the hotel can organize a driver for your family.
PHONE: 877-250-8871
6. Affordable Fun for the Whole Family

Wyndham Grand Orlando Resort Bonnet Creek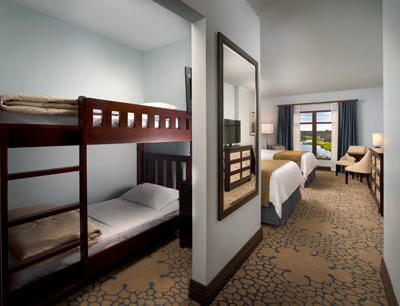 The new, upscale Wyndham Grand Orlando Resort Bonnet Creek, located inside the Walt Disney World Resort gates, is focused on the family with programs that give mom a break. Summer rates start at $119 (beginning June 1 with a five-night minimum stay). The hotels have 84 family-friendly guest rooms with bunk beds (complete with two sinks in the bathroom, one at a standard height and one lower to the ground to accommodate children). Some of the activities offered are resort-wide scavenger hunts, poolside blackjack tournaments and the Wyndham Grand Kids Club, offered nightly from 6 to 10 pm for children ages 5 through 12. Parents can enjoy time together while their kids are entertained by the activity staff with arts, crafts, games and movies. Blue Harmony Spa allows Mom and Dad to relax, with products and treatments infused with filtered sea water, they also have child appropriate treatments, just in case your little ones want a day at the spa, too.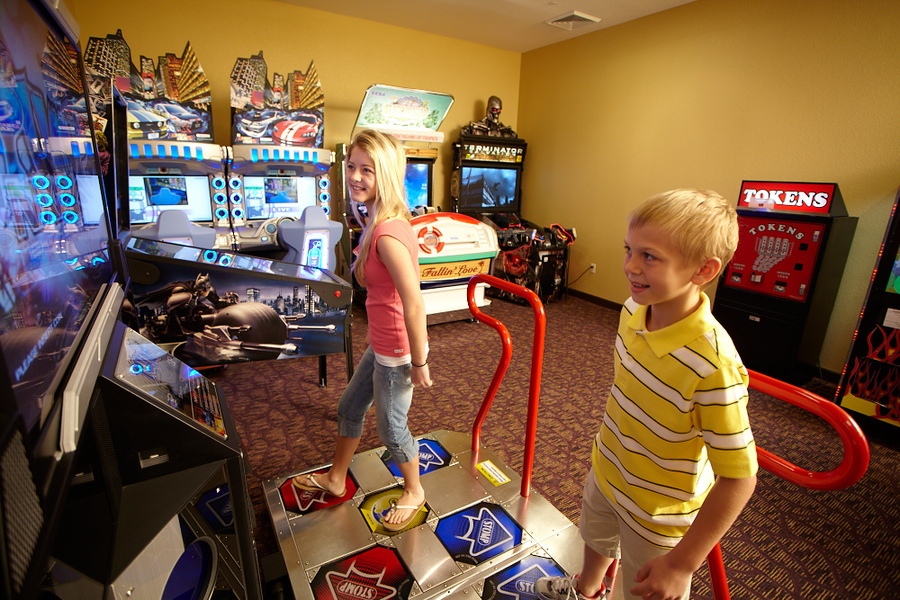 WHAT: Wyndham Grand Orlando Resort Bonnet Creek
WHERE: Orlando, Florida
HOW: Fly to Orlando and rent a car for the family
PHONE: 407-390-2300
7. Summer Camp for Kids and Wine Tasting for Mom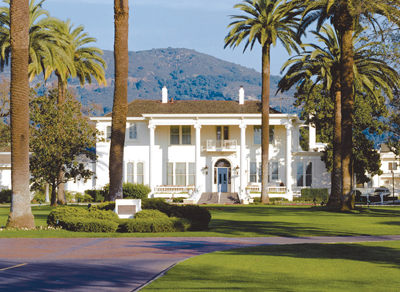 A California landmark for more than 140 years, Silverado Resort and Spa began its life as a private estate and was converted into a contemporary resort featuring 415 guest rooms, two PGA championship golf courses and two signature restaurants. Surrounded by Napa Valley's more than 540 wineries, the resort also features a 16,000 square foot spa, 10 secluded swimming pools, 13 tennis courts and other recreational offerings. This summer they have three programs this summer to keep the kids busy: Silverado Adventure Camps, Junior Excellence Tennis Program and Junior Golf Academy. The Silverado Adventure Camps are held July 7, 2012 through August 5, 2012 and offer kids ages 6 to 10 a variety of supervised physical, creative activities including painting, playing lawn games and listening to grand storytelling. The Silverado Junior Excellence Tennis Program, in partnership with Peter Burwash International (PBI), is held June 11, 2012 through August 17, 2012, and offers weekly classes for beginners through competitive level players. The program takes place on one of 13 plexi-pave tennis courts throughout the resort, three of which are lighted. The Silverado Junior Golf Academy offers kids of different ages and skill levels multiple programs throughout the summer to learn the game of golf, fitness training and life skills such as decision-making and integrity. So, while the kids are learning sports, mom is learning the difference between Pinot and Chardonnay.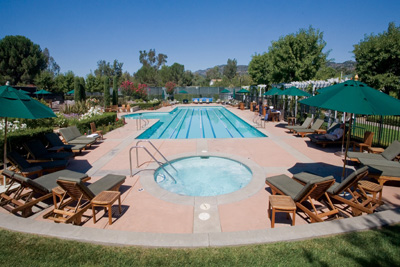 WHAT: Silverado Resort and Spa
WHERE: Fly into San Francisco, or Oakland airport and rent a car to Napa Valley. It is around a 90-minute drive.
PHONE: 800-532-0500
8. Big Traditional Family Getaway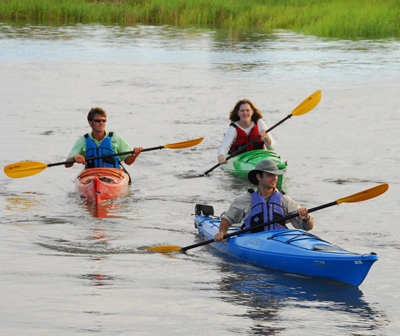 Sea Island is a renowned family destination, voted Top-100 by Travel & Leisure. It is located on five miles of private beach along the Georgia coast, known for its plethora of activities for guests of all ages, with two Forbes Five-Star hotels, The Cloister and The Lodge, and cottages for rental. They range from 3-8 bedrooms, great for large family trips. The resort is a great nature and outdoors destination, with new programs designed to teach children, as well as encourage exploration and interest in nature and ecology. The Coastal Discoveries Program, offered three times a week from 9 am - 1 pm to kids aged 9 - 14, offers daily adventures ranging from archery, kayaking and seining to beach eco-labs, fish dissections and gyotaku fish printing. The Survival Skills After Dark program takes place on Friday night, from 6 - 10 pm, where kids test their survival skills such as building fires, tying knots, pitching tents and reading a compass -- topped off with s'mores by the fire. All activities are supervised by experts. Focused on guests age 3 to 11, Camp Cloister offers daily activities ranging from loggerhead sea turtle walks and seining on the beach, to storytelling and nature encounters with indigenous creatures. Each day holds a new experience for children while they explore themes including: Discover Science, Pirates at Sea Island, Wildlife Discoveries and Ocean Adventures. Saturday evening's fun-filled Children's Dinner provides a great excuse for an "adult's night out."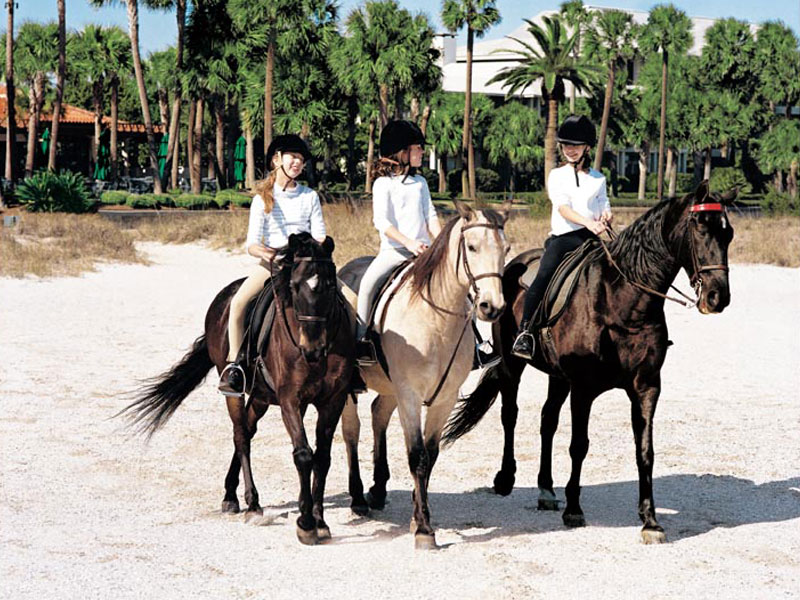 WHAT: Sea Island, Georgia
WHERE: A private island off the southeastern coast of Georgia
HOW: Fly into Jacksonville, FL and drive about one hour to Sea Island
PHONE: 855-231-6761
Win a free trip to San Francisco, included is airfare, accommodations, and dinner with me!