Elin had frisky Tiger, Sandra had daring Jesse, Elizabeth had Senator John, and now these lovely ladies are reeling from getting jilted by their men. As someone who is also in the melee of a marital meltdown, I know what it feels like. Luckily I get to travel for a living, so I have some advice for you ladies who have found yourself cheated on, heart broken, and lied to. Instead of staying planted in bitterness, I recommend leaving your emotional baggage at home and packing your travel bags with a few cute outfits, some sexy lingerie, and a new attitude.
Here you go ladies, a list of my top picks for picking up your heart and going from jilted to jetset:
1. Have revenge sex: Best place to find your next lover.
Puerto Rico: Where the air is sultry and the men are hot.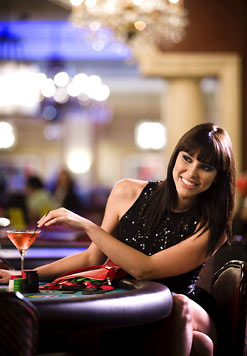 One of my favorite saying in this time of crisis has been, "The best way to get over a man is to get under one." Now that you don't have a man in your life , you might want to entertain the thought of jumping on a plane and finding one, at least for the weekend. The great thing about leaving town is that no one needs to find out about it.
In the chaos of affairs and separation, you might easily misplace your passport. If that is the case, then no need to fret because in the tropical paradise of Puerto Rico, no passport is required. The beautiful thing about Puerto Rico, besides the scenery, is the men. The men are spicy Latinos who love to dance, laugh and enjoy women. Most of them have a "Je ne sais quoi" that comes across through their love of music, big beautiful smiles, and desire to please.
Place to stay: San Juan Marriott Resort & Stellaris Casino
The casino fills with locals throughout the week and if you think you are going to loose your savings in your divorce, you can always try to gamble it back. On Sunday afternoon the lobby hosts bands playing rhythmic Latin beats where the men love to dance and are not afraid to ask you.
Place to play: On Friday nights the Plaza de Mercado transforms into an open-air party where gorgeous men sway to the tropical beats of impromptu music, all while enjoying Puerto Rican food and cold beers.
Contact San Juan Marriott Resort & Stellaris Casino:
1309 Ashford Avenue
San Juan, 00907 Puerto Rico
Phone: 1-787-722-7000
Toll-free: 1-888-817-2033
www.marriott.com

2. Disappear with Mr. Right Now to a decadent place, where no one can find you.
Just the name Sugar Mill conjures up visions of sweet nights and sultry days in the British Virgin Islands.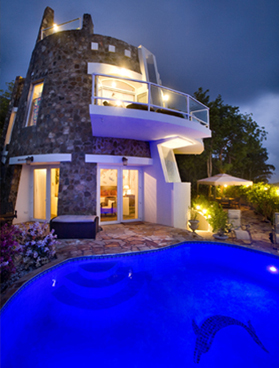 Nail Bay Luxury Resort, on the Island of Virgin Gorda, in the British Virgin Islands is hidden on a mountainside overlooking the blue Caribbean Sea. Tucked away between blooming bougainvilleas and swaying palms you might find well-appointed private villas (they are hard to see because they are so well hidden). My favorite is the Sugar Mill House, there you can get lost in the beauty while being in complete privacy. This is truly a clothing-optional destination.
The Sugar Mill House is a stunning 3-story property with two bedrooms and three and a half bathrooms. The three fully-equipped kitchens, two outdoor dining areas and one indoor dining area are fabulous, but plan on spending most of your time on the rooftop pool with 360-degree views of the sweet Caribbean surroundings.
The best part is that you can call the Nail Bay staff before your arrival with your "wish list" and your kitchen will be filled with food and drinks to keep you fortified during your rendezvous. Here, you won't run into another living soul, except the one you came with.
Contact Nail Bay:
Worldwide: 1-284-494-8000
Fax: 1-284-495-5875
From the US: 800-871-3551
From Canada: 800-487-1839
http://www.nailbay.com
3. Wash that man out of your hair and the toxins out of your liver, lungs, heart, etc.
So, not interested in sex? How about a hot rock massage and wheat grass? Optimum Health Institute, San Diego or Austin Texas.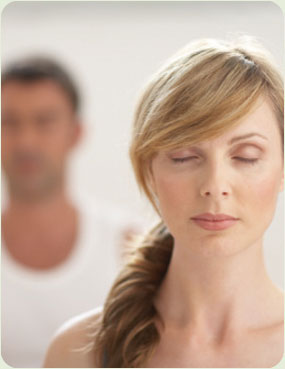 Change, divorce, stress, fear can deplete your emotional and physical reserves. So, if you are not up for finding love, perhaps a week of reconnecting with yourself is in order. Optimum Health Institute is the place to go when you don't know where to go. It is a three-week program, but you can stay for a week and experiences the benefits of focusing on healing and cleansing. There, you'll eat raw vegan food, learn about how your body works, and meet an incredible group of people who are all going through some type of change themselves.
I'm not going to lie, the program is tough and the facilities are not the Four Seasons, but if you want to get your brain back, your heart healed, and balance your body, then OHI is the place to start.
Contact Optimum Health Institute:
OHI San Diego
6970 Central Avenue, Lemon Grove, CA 91945
(800) 993-4325 or (619) 464-3346
E-mail: optimum@optimumhealth.org
OHI Austin
265 Cedar Lane, Cedar Creek, TX 78612
(800) 993-4325 or (512) 303-4817
E-mail: reservations.austin@optimumhealth.org
http://www.optimumhealth.org
4. Take it to the edge: Get your adrenaline rushing in Chile.

Nothing like raging rapids to get your blood pumping: Try Bio Bio's unforgettable adventure vacation on the Futaleufu River in Chile.

If your adrenal glands have not been depleted by the sleepless nights, mind games and calls with the attorneys, then head on down to the Southern Hemisphere with the super cool boys of Bio Bio.
Bio Bio has designed the ultimate active Patagonia vacation incorporating the best of Futaleufu whitewater rafting, horseback riding, mountain biking and inflatable kayaking. Your nine nights will be spent at their "5-star" luxury riverside Adventure Spa Base Camp overlooking the turquoise blue waters of the Futaleufu.
Contact Bio Bio:
info@bbxrafting.com
USA Toll Free: 1-800-2GORAFT or 1- 800-246-7238
USA Direct Line: 1-530-582-6865
In CHILE: + 56 2 1964 258
http://www.bbxrafting.com
5. Get you mind off it: Learn a new language.
Sometimes the best thing you can do is focus on something else - like learning: Try International House in Playa del Carmen, Mexico.

Ah, at last, now you can focus on something more enjoyable than divorce papers and sour memories. At International House you'll spend the mornings making new friends, practicing Spanish and learning how to cook Mexican food. The afternoons are spent playing volleyball with other classmates from around the world, shopping, or sipping beer in a beach side bar. Your nights will rev up with your new friends from school and you'll enjoy the vibrant nightlife and social scene of Playa del Carmen.
Unlike the rest of Mexico, Playa is very European. Most of the students come from Europe and the average age is late twenties and early thirties. You can stay for as little as a week at their very comfortable accommodations in the center of town (yes, with air conditioning, private bathrooms, and a well-appointed open kitchen).
Contact IH Riviera Maya:
Lote 8, Calle Catorce Norte,
No 171, Playa del Carmen, Quintana Roo,
CP 77710 Mexico
Tel (+52) 98 48 03 33 88
info@ihrivieramaya.com
www.ihrivieramaya.com
6. Get away with your girlfriends.
In times like these, sometimes all you need is a little girl power, love and support: Try a girlfriend getaway to Ojai's Su Nido Inn, north of Los Angeles.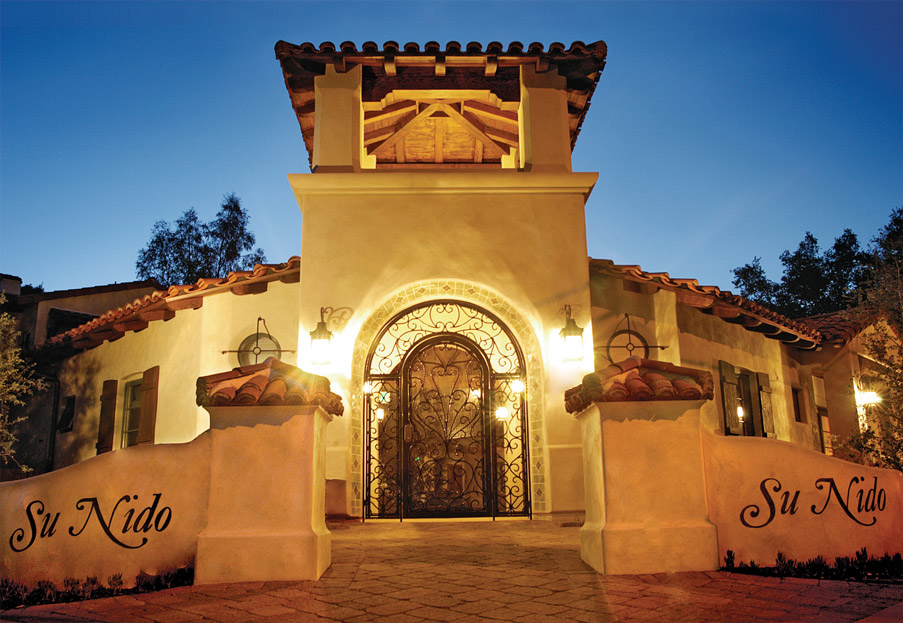 When your life feels like it is crumbling around you, that's the time to call in the troops of friends to stave off the bitter nightmares. At Su Nido Inn, in Ojai, California -- just over an hour from Los Angeles -- they have created a relaxing all-suite inn where you can easily rent out the whole place for a weekend. With only seven ground-floor rooms in the courtyard (and a whopping 12 rooms in total) you can create your own private getaway. Each room has a small stove, refrigerator and microwave, so you don't even have to leave the compound if you don't want to. Bring in your own food, champagne (a must) and DVDs and rest in the warm glow of your friends' love.
Where to go: If you do want to explore Ojai, you might want to check out the Meditation Mount where you can attend free meditation sessions. And when you are in the midst of crazy, sometimes a little Zen is just what a girl needs.
Contact Su Nido Inn:
301 N. Montgomery St.
Ojai, CA 93023
Phone: (805) 646-7080
Reservations: (866) 646-7080
reservations@sunidoinn.com
http://www.sunidoinn.com
Other thoughts....
If you happen to make it through your divorce and won a huge settlement, you might want to celebrate at one of the most expensive destinations on the planet HERE.
For more ideas of place to travel, now that you are solo, buy a copy of my book FLY SOLO: The 50 Best Places on Earth For a Girl to Travel Alone.
Fly Solo: The 50 Best Places On Earth For a Girl to Travel Alone