I wasn't in town to witness the fire-breathing dragon protecting the Detroit Institute of Arts from predatory interlopers last week, but I wish I had been. How to say exactly what a dragon IS -- but Detroiters need guardians these days, especially when it comes to our beloved museum. I applaud the dragon and the people who seized on its imagery. When the powers of darkness confront us, we take whatever symbolism we can.

The new school year brings its own sets of symbols. For the third year in a row we at InsideOut Literary Arts project are getting set for our youth poet to perform at the annual Detroit Institute of Arts "Inside|Out" Art Bike Ride, our name lent with slight modifications in 2011 to the DIA's project which places reproductions of artworks from the museum out into the community. (Perhaps distinctions may be made sharper by our newly shortened moniker "iO".)
So as iO enters its 18th year of bringing the voices of youth to our city and the world, I reflect on the great debt that iO owes to the DIA. It was thanks to the DIA's Student Writings About Art project (1989-2002) that the breath of art transformed my writing classroom, a creative space that contained the seeds of InsideOut. From abstract expressionist paintings to African masks, Egyptian paintings and photography; from Bearden to Van Gogh to Matisse; from Mesoamerica to Detroit to Babylonia, images gave my students much to ponder, to wonder and write about and then share with the wider world.
The art comes in, the words go out. It's a pattern that we at iO have repeated through our writers-in-residence program in thousands of classrooms for tens of thousands of children since 1995. In and out. Out and in. Like the dragon's breath, like the wind, like the words of the poet Li-young Lee who tells us "breathe in thank you, breath out good-bye," we are conducting a fundamental exchange. Life and death. Hello, goodbye. It's reflected, as Lee explains, in the actual oxygen exchange within cells themselves, which revive and expire with each breath.
In one of my first blogs, I wrote about this power of art and its impact on one particular student, Shysuaune, whose breath was cut off much too soon. But his poem, written through the DIA's writing about art project to Reginald Marsh's "Savoy Ballroom," still lives. If poems do what Li-young Lee describes, of breathing in and out, they also accomplish a reaching out that John Keats talked about in this luminous fragment written shortly before his also-much-too-soon death.
This living hand, now warm and capable
Of earnest grasping, would, if it were cold
And in the icy silence of the tomb,
So haunt thy days and chill thy dreaming nights
That thou would wish thine own heart dry of blood
So in my veins red life might stream again,
And thou be conscience-calmed--see here it is--
I hold it towards you.
More than any other, this poem, discussed so brilliantly here by poet Edward Hirsch, enacts for me the connection between poet and reader. Through working closely with writers and seeing their work in publications, it is my hope that our young people come away with a sense of their readers, a sense that there is someone there for them, like we are for Keats, on the other side of the page.
The iO office is humming this week, with plans for more reaching out. The new school year brings exciting expansions and the implementation of new funding, through the Knight Arts Challenge, the Skillman Foundation, and others. You can join in this reaching out.
Listen to this WDET/NPR interview of students from our Brave New Voices slam team talking about what poetry means to them. Come out and support them this Wednesday at MOCADas we welcome them back from Chicago.
Or hop on your bike and join the DIA Art Bike Ride to hear our students' "Lost Mother" performance poem, discovered by reflecting "Mother and Child" by Solomon Irein Wangobie that will be one of the DIA stops on Belle Isle, Sunday, Sept. 22.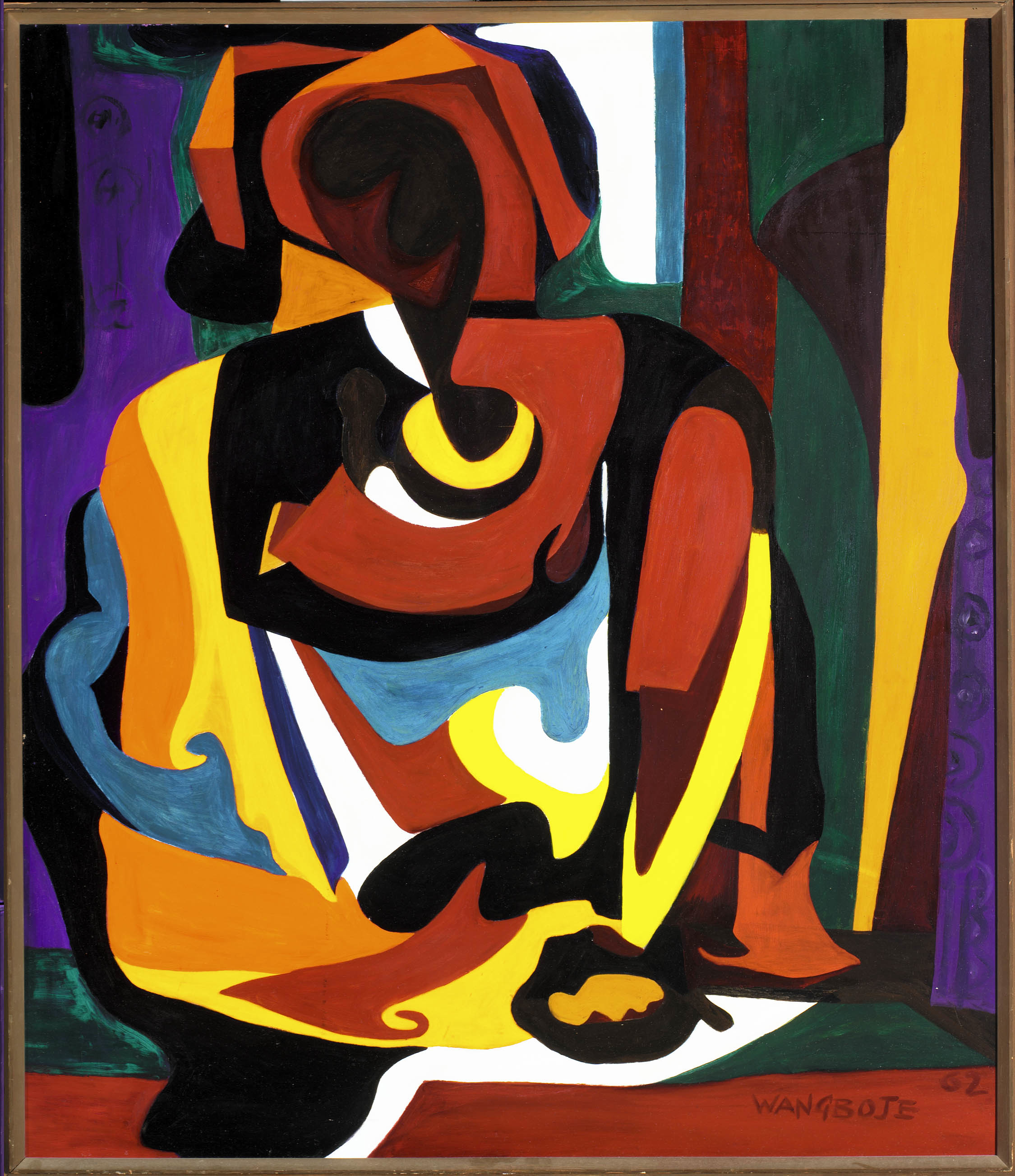 On Oct. 12 you can join us again at the DIA when more iO youth share their poetic impressions of The Grace Hoper as part of the museum's anniversary rehabilitation of that iconic structure.
Each piece of art gives life, gives words, inspires imagination and creates ripple effects that go in and out through the community, creating a more humane space for us all.