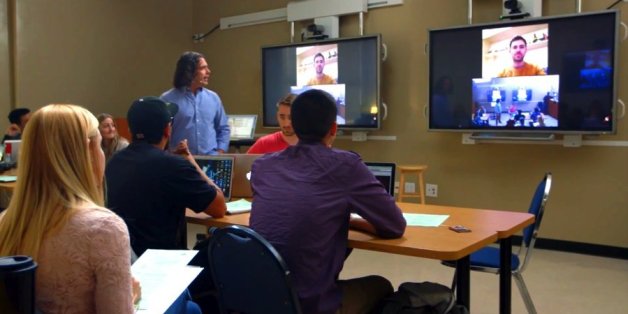 Imagine what a university could and should look like in several years. What will our students be learning? How will they be learning? What tools will they need in this future education? Those questions, and many more, were asked as our team began the process of upgrading the San Jose State campus.
Located in a unique ecosystem of innovation and invention at the heart of Silicon Valley, San José State University (SJSU) is California's oldest institution of higher education. Founded in 1857, SJSU has matured into a metropolitan university with more than 100 concentrations for bachelor's and master's degrees. Approximately 80 percent of our students pursue careers in Silicon Valley and it is our job to ensure that they are prepared and trained to tackle the technology issues of today.
In a series of town hall meetings, we addressed key constituents including students, faculty, staff and alumni to envision what the university could look like in the next several years. Their insights and ideas were central to making our plan a success. At the end of the day, this is about them.
In 2012, San Jose State University President Mohammad Qayoumi published Vision 2017, the campus strategic plan aimed at preparing students with adaptive skills and knowledge for a global 21st century. We needed an advanced technology infrastructure that enabled innovative, engaged learning communities as well as access to multiple types of classroom experiences. After evaluating the input from our campus communities, we found five recurring themes of our "unbounded university": mobility, 21st century learning spaces, collaboration, integration and security.
To realize the "unbounded university" we first had to upgrade our infrastructure. That meant updating our network switches, routers, firewalls, computer storage and servers. Some of our challenges included renovating older buildings on campus, updating a multi-vendor networking infrastructure, and increasing wireless access to the campus community. And, of course, we needed to keep in mind the budget while ensuring the delivery of new applications and capabilities.
Today's students bring anywhere from two to five mobile devices to campus, and therefore, expect 24/7 access to their digital world. Now that we had our requirements and a strategic plan for the implementation, we wanted not just a vendor, but also a partner who could enrich our collegiate environment. We needed a vendor who would assist us in designing the types of solutions we needed to meet our goals.
We chose Cisco because we wanted to work with a company that was a leader in the infrastructure area. And since Cisco is right here in our backyard, we know that their technologies have been used successfully in other large organizations.
San Jose State undertook an enormous overhaul of its back-end systems. We started our infrastructure upgrade about a year and a half ago. Many of our buildings are old and constructed of solid brick, and wireless simply wasn't working in them. Our new wireless AC modules in our access points are powerful enough to penetrate the old walls and provide service to our students. This will dramatically improve their ability to work, play, live their lives and get the education they want.
One of the most important benefits of the infrastructure upgrade has been SJSU's ability to offer a variety of video-enabled applications to students and faculty. The university can bring in experts from anywhere on the planet with an Internet connection, without the expense of travel or lodging. Alongside increased collaboration and mobility, we are able to deliver a much more secure network than we could in the past.
Creating the "unbounded university" is a transformation made possible by collaboration between ITS, administrative leadership, academic leadership and students. Our strategic plan creates focus and direction to meet our goals. Reliable infrastructure and enabling technologies are the foundation of the "unbounded university. The collaboration platform stimulates innovation in the classroom that will inspire and ensure the success of our student population. Is your current educational institution capable to handle the technology needs and demands of tomorrow's students?
This piece is part of Cisco's series on the workforce of the future. As the worldwide leader in networking, Cisco is committed to helping people develop the technology and career skills they will need to succeed in tomorrow's workforce. Learn more at http://csr.cisco.com/pages/workforce-readiness