I've heard Upper East Side ladies bemoan their dwindling cosmetic beauty enhancement budgets, while facing increased worry lines over the recession. Raven Pelan --a fiery East Village redhead can save faces, bodies and even their souls.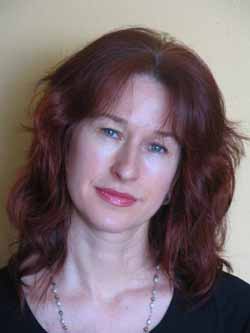 "I offer the possibility of total transformation from the inside out," says Pelan, a shockingly youthful-looking, vivacious, 47-year-old. "Restoring inner radiance comes from diet, yoga and breathing exercises. And the outer polish can be enhanced with facials, skin nutrients and specific facial exercises." A certifiable triple threat, Pelan offers high-tech facials, restorative massage and private yoga classes -- all in the beguiling warren of her apartment.
As you cross the threshold to her violet-hued sanctuary, Pelan greets you with a grassy green elixir formulated to enhance vitality. Her turn-of-the-century tenement foyer is the kitchen/bathtub/pantry area, revealing the cutting-edge and old-school tricks of her trade -- a sleek water ionizer, antioxidant-rich goji berries and whey protein. Further back, the treatment area is flooded with the hypnotic sounds of Krishna Das, the famed Kirtan chanter heard in yoga classes throughout the country (Pelan performs live as a backup singer for Krishna Das and is heard on his recordings). For the past 14 years, Pelan has customized anti-aging and rejuvenation programs for heiresses, doctors, music producers, fashion designers/photographers, CEOs, and yes, her fellow ageless yogi groupies.
Her unique, holistic union of beauty and bliss owes to years of hands-on training from luminaries of alternative health and medicine, such as raw food legend Ann Wigmore, nutritional authors David and Annie Jubb, and yogis Alan Finger and John Friend. At age 28, seeking to clear her own complexion and improve her health, Pelan jetted to Puerto Rico to study with Wigmore. Afterward, she spent six months in Thailand studying meditation and healing herbs with Buddhist monks. Annie Jubb recommended the New Jersey native exchange her birth name Nancy, to Raven, a bird revered in American Indian lore as an auspicious spirit of transformation.
"My experiences in the East were profound, and I came back impassioned to share the information. From then on I was drawn to meet dynamic teachers and expand my vision." Pelan bundled these modalities -- as well as beauty treatments, yoga and massage -- into her first venture, the Life Food Nutrition store and fasting clinic, which she operated successfully in the East Village for seven years.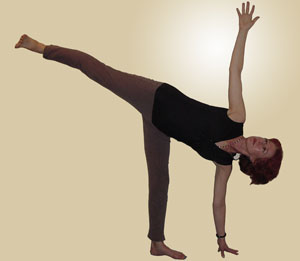 "Everybody is wired differently," says Pelan, who customizes their treatment plan, be it for steady sessions of yoga, massage and facials, or even nutritional guidance that includes a continual prescription for whole vitamin and minerals supplements, EFA flax/borage oil, and digestive enzymes. Eight years ago, Pelan left the store in order to devote herself more to yoga and advanced body work, and honed her facial technique -- the (vegan) icing on the cake.
During Pelan's now-signature treatment, a bio-therapeutic, age-defying facial ($250), a microcurrent machine lifts and contours the facial muscles, increasing cellular energy and supporting collagen and elastin synthesis. "This is improving the foundation for the tissues of the face," says Pelan, who adds that the best results come from a series of treatments. "You can have clean pores but the skin can lack integrity in its structure as we age, and this helps to reverse that process." Halfway through the 90-minute procedure, Pelan massages customized nutraceuticals and micronized gem serums into the skin. And during the last 15 minutes, she guides clients to a slantboard, inverting them to reverse blood flow and improve circulation. But there's much more than gravity at work here. While inverting her clients, Pelan applies a hyaluronic gel mask and concentrated serums, enhancing moisture as the micronized gems increase blood flow to the skin. When upright again, Pelan demonstrates key facial exercises clients can do at home to support the jowls, brows and slackening foreheads.
From head-to-toe, and indeed, deep into the bowels, Pelan's knowledge of the human anatomy and energy channels promotes prettiness while expelling some negative (i.e. unattractive) vibes). After all, she surmises, unresolved physical and emotional pain creates tension in the body and a frowning, wrinkled face. Luckily, Pelan offers the tools to manage life's stresses without internalizing them. "Whatever we do can be an expression of our divine nature," says the karma chameleon. "In the process we may become luminous, firm, and supple, but the most important thing is to allow our hearts to be more open." (917) 577-5650,
www.ravenpelan.com