As Hollywood puts the finishing touches on the Academy Awards show this Sunday, I spoke with Andrew Saffir, Founder of Cinema Society, for his take on a few of the nominees -- The Curious Case of Benjamin Button, Milk and The Wrestler.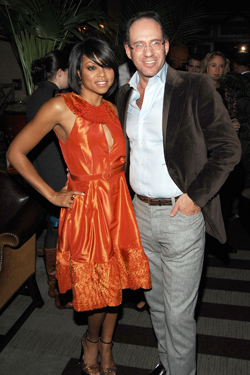 I met Saffir years ago while reporting on Judy Licht for Hamptons magazine. We're both movie buffs, but he did something rather visionary with his passion. In 2005, Saffir unveiled Cinema Society's first screening. The film was Proof, starring Gwyneth Paltrow and Jake Gyllenhaal, and it was shown at Richard Meier's newly built Perry Street towers in partnership with Christian Dior. The New York movie screening was back --but this time, with a twist. Big, leather armchairs were dragged into the lobby, providing an intimate, cozy gathering of stars and socialites. Feeling the Hollywood premiere was too impersonal, Saffir created the very antithesis of the overblown premiere.
"In the beginning, I had to beg," says the sharp-dressed Saffir of getting deals. Now, major film companies regularly approach him about partnering with upscale magazines like Vanity Fair or luxury fashion designers like Chanel. In the current economic climate, this setting is becoming more appealing to a targeted, well-edited guest list.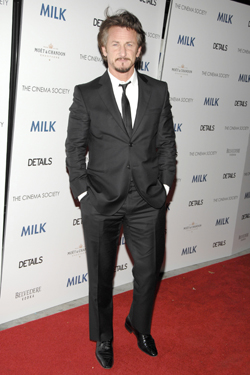 In the here and now, Cinema Society premieres 30 films annually, providing rich fodder for the tabloids and fashion lore. "We've had our share of red-carpet knockouts," Saffir says. For the screening of Madonna's Filth & Wisdom, the Material Girl wore a black Dolce & Gabbana dress with Chanel revolver heels. Actors often go the extra mile to attend the Cinema Society events. For the screening of Two Lovers, Gwyneth Paltrow took the red-eye from LA to New York for the event and flew later that evening to London to be with her children.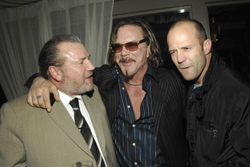 As far as who should take home the Oscar, Saffir likes The Curious Case of Benjamin Button for best film and Penn for best actor in Milk; though we both agreed that Mickey Rourke's performance in The Wrestler was pitch perfect. Saffir hosted Rachel Getting Married, so he has a real soft spot for Anne Hathaway. However, he is torn between Meryl Streep's performance in Doubt and Kate Winslet's role in The Reader for the golden statuette.
While Slumdog Millionaire is the big Cinderella story, I'm rooting for all the independent thinkers who defy the bigger is better notion and opt for style and substance.