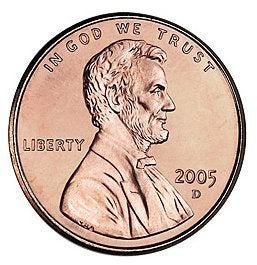 For a city that votes solidly for the Democratic Party (except, of course, when it comes to mayor), New York City's connection to Abraham Lincoln -- Republican icon and father of the GOP -- is a political and cultural curiosity. It is also the subject of Lincoln and New York, the marvelous exhibit that is running at the New York Historical Society through March 25, 2010.
Illinois is the Land of Lincoln, but Manhattan Island may ultimately have been more important in creating the legend of Lincoln. Indeed, it was on this island where Lincoln's presidency was truly launched -- from his first visit to the city in February 1860, culminating in his historic speech at Cooper Union, to Mathew Brady's image-making photograph that established his look and introduced his face to the nation, to the scores of New York newspaper publishers (Horace Greeley, for one) who rallied behind him and convinced their readers that this uneducated Railsplitter actually possessed presidential timber, to the Draft Riots, which occurred in response to Lincoln's Civil War policies and was, before 9/11, this city's greatest tragedy, and finally, to the mass outpouring of grief that accompanied Lincoln's funeral procession following his assassination in 1865.
It's not for nothing that New York memorialized the 16th president with Lincoln Center for the Performing Arts and the Lincoln Tunnel. Indeed, Abraham Lincoln is very much part of the ethos of this city's identity as a commercial powerhouse and shaper of political destiny. After all, it was here that Lincoln was given a fresh look, cultivated new friends and financial backers and emerged transformed into a national public figure.
The Beatles performed in Shea Stadium and at "The Ed Sullivan Show" and left New York as the first global rock band. Over a hundred years earlier Abraham Lincoln spoke at Cooper Union, dazzled the press and returned to the campaign trail as a political rock star.
Lincoln and New York, the culmination of the New York Historical Society's series of Lincoln Year exhibitions, events and public programs -- all in connection with the Lincoln Bicentennial -- is filled with entertaining exhibit spaces, original documents and artifacts, and various interactive showcases and short films. Not to be missed is a video re-creation of Lincoln's Cooper Union speech, performed by acclaimed actor Sam Waterston, who has, in fact, famously portrayed Lincoln on stage.