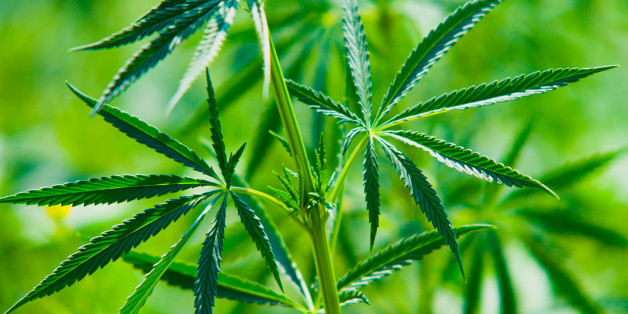 Former Drug Enforcement Administration agent Patrick Moen has recently gained employment via Privateer Holdings, a private-equity firm, in order to assist them with their investment strategies.
What makes this little tidbit newsworthy is the fact that Privateer has invested in marijuana growers, processors and/or distributors in Canada, but is waiting for the prospect to do the same here in the United States once the recreational marijuana industry gets underway in Colorado and Washington.
Now, instead of helping the government kick in doors of marijuana dispensaries throughout Portland, Oregon, veteran agent Moen will be busy crunching numbers for the recreational marijuana industry.
Privateer's chief executive Brendan Kennedy admits that when he first met with Moen that he was a little more than apprehensive. When Moen handed Kennedy his business card, indicating he worked for the U.S. Department of Justice, "I started to sweat a bit," Kennedy admitted. And then Moen handed him an envelope. "I thought, 'This is bad.'" But inside the envelope was Moen's resume' and that's when Kennedy realized that having someone of Moen's background would help his company navigate the rapidly changing arena of marijuana laws.
Moen was quick to acknowledge that he too was apprehensive about making the "abrupt about-face," and he was concerned "about blowback from colleagues and from friends and family," regarding his newly found occupation.
Regardless of his former profession, Moen claims he is among the 58 percent of American citizens that believe our antiquated drug policy is in need of serious reform. "The potential social and financial returns are enormous," Moen avowed. "The attitudes toward cannabis are shifting rapidly." Including his, I suppose. It's funny how money will shift your attitude, isn't it?
As managing director of compliance and senior counsel for Privateer, Moen will be responsible for guiding the company's future investments and making sure they adhere to all aspects of state laws regarding recreational marijuana.
I say we hire 'em all! At least then they would have a job they could do with pride, right? Just sayin'.
Check out the free The 420 Times iPhone and iPad App on the iTunes Store and Android App available on Google Play. Follow The 420 Times on Twitter and Facebook