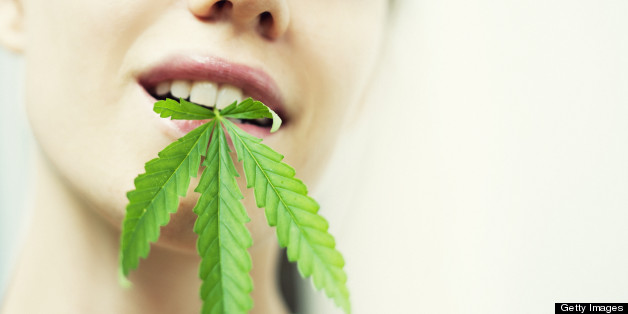 Welcome to Los Angeles, the city that can't quite get it together about medical marijuana. Voters love it, politicians shy away from acknowledging that it has redeeming qualities for patients -- well except one, thanks for being brave Councilman Bill Rosendahl and glad to hear that your medical marijuana use is helping your life.
Ups and downs in medical cannabis have been the norm for Los Angeles in recent years with pre-interim control ordinances, threats of bans, bans, repeals of bans, court rulings, council members dropping dimes on collectives in their areas to the DEA, closings, openings and now we have city council members ready to do something.
The new idea? Create a monopoly.
Measure D will create a limited number of medical marijuana collectives in the city - right around 138 for a city of 3,800,000 people. The 138 come from registering in 2007 and 2011 with the city.
In the measure's logic, somehow the first collectives to open must be the best ones. If you came a day late to providing patient access to medical marijuana, tough luck, we already have enough caring people in the city.
Measure D also says that any collective that has ceased or ceases operation at their location by an enforcement determination, court order, raid or received a DEA letter and closed up for a brief time is prohibited from being included under the terms of the measure. So take the 138 collectives that one would think are "safe" under Measure D and minus all the closings in the past and you get to a number of around 40-50 collectives.
Disgruntled council member with medical marijuana in their district sound familiar? One call by them makes the number go down even further under Measure D.
Right now, there are numbers of anywhere from 900-1000 collectives in Los Angeles estimated to be seeing about 100 patients per day. Under the monopoly math of Measure D, the 50 collectives that will remain open could now see approximately 2000 patients per day.
The city's measure is proposing to create a massive problem for patient access with their new number of collectives. Can anyone imagine 200 people per hour visiting any business in the city? Most of the collectives are not set up to see 2000 people, let alone cars, in their shops, parking lots and neighborhoods each day -- let alone give the needed compassion to the patient.
Besides, if city leaders believe collectives are truly a magnet for crime as they allege, it wouldn't make much sense to create large-scale weed warehouses, concentrating more money, cannabis, overflow parking and giant crowds into a few neighborhoods with council-blessed "marijuana superstores."
The more reasonable Measure F sets the bar higher for sensible regulation and taxation along with medicine testing, background checks and auditing of shops. Measure D does not require testing of medicine -- a critical component for those with suppressed immune systems. Measure F lets more collectives stay open than Measure D and in a city as large as Los Angeles, patients deserve access that's better than what D is offering.
There are over 370 licensed pharmacies in the city of Los Angeles -- last time we looked they weren't carrying the medicine voters approved back in 1996 -- or being harassed by the city or forced to vote on their right to be open.
BEFORE YOU GO
PHOTO GALLERY
Key Moments in Marijuana History