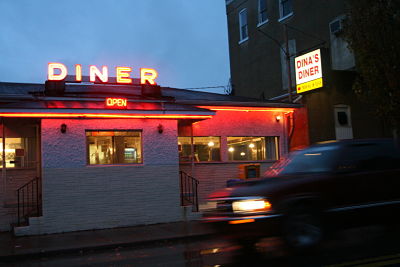 ALLENTOWN, Pa., 12:00 a.m. --- Six hours after walking through the doors of Dina's Diner in working-class center city here I emerged into the gloaming outside. I'd just spent the latter half of the day talking politics with seven life-long residents of the Lehigh Valley in a place that has been a fixture here for more than 60 years. One woman was swayed, during the conversation, from swearing she wouldn't vote to pledging that she would support Democratic nominee Barack Obama on November 4. An older couple felt differently.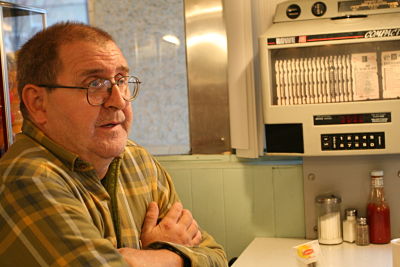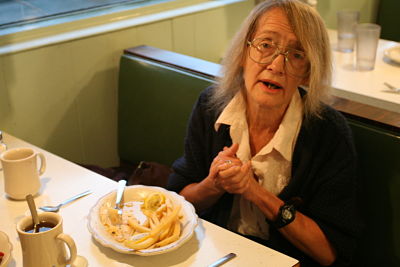 Dan and Betty, married for 37 years, were tentative McCain supporters. Dan, who didn't want to give his last name, said he was almost definitely voting for John McCain, while Betty said she was leaning that way but might still be swayed.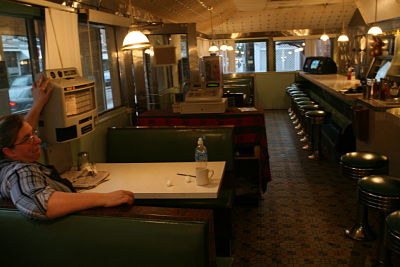 Kim Onea, who leased Dina's last year and runs the diner, said she's mired in a Catch-22. Her ingredients cost more, but with the economy like it is people are eating out less and less. She said she feels she can't raise prices because that would drive more people away but her profit margins keep shrinking with the rising cost of food.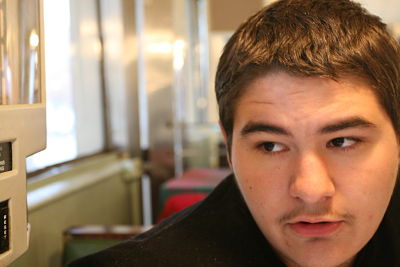 Kim's son Daniel, is 15, but he said the war in Iraq and the Bush Administration's immigration policy would be the reasons he'd vote for Obama if he could. "Because those two things affect the biggest thing," he said. "The economy."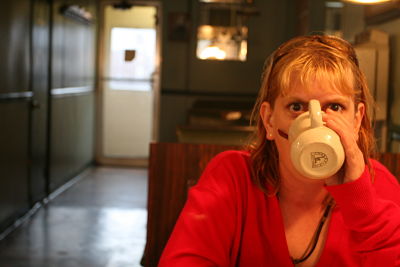 Krystal King said she was inspired by Obama's blue-collar upbringing. She said she thought he had struggled in his life and could identify with him on that. His upbringing was different from the rest of the presidential candidates she's seen.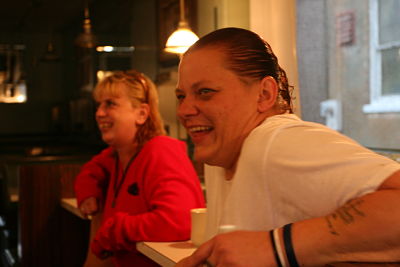 Lisa Leonard, 37, was reticent to talk at first. She wanted to stay out of political discussion. The talking loosened her up, though, and eventually she said she would be voting for Obama come election day.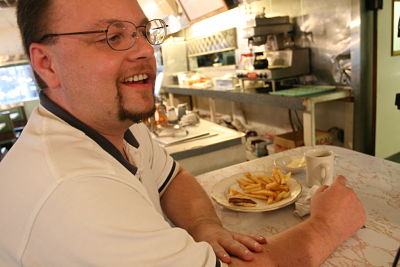 Jason Manson, who works in security, said John McCain's manner in the debates convinced him to vote the other direction.
- BY ALEX LOWTHER