By Mary Ellen Ardouny - President & CEO, The Corps Network
August marks the peak of summer when millions of youth should be working or getting ready to go back to school. It's also the month when the Labor Department's Bureau of Labor Statistics issues its yearly "Employment and Unemployment Among Youth" report. This year's report pegs unemployment of youth at 16.3%, little changed from the year before. The rate for African Americans and Hispanics is even worse at 28% and 18% respectively.
As the more publicized unemployment rate for adults progresses downward to 7%, it's important to remember that millions of our youth continue to struggle with unemployment and disengagement from school. A recent report from the Center for American Progress found there are over 10 million young Americans, between 16 and 24, who are either out of work or underemployed, with an additional 5.5 million both out-of-work and out-of-school.
As a result, we risk an entire generation missing out on important first-work experiences and education credentials, both key to future individual and familial success as well as the nation's global competitiveness. The Corps Network's 127 Youth Service and Conservation Corps are focused on re-engaging these "Opportunity Youth," in education and/or the workforce with a unique strategy that provides academic and job training through a venue of community service. Last year alone, Corps helped 27,000 youth from communities across the country, and we stand ready and able to engage thousands more.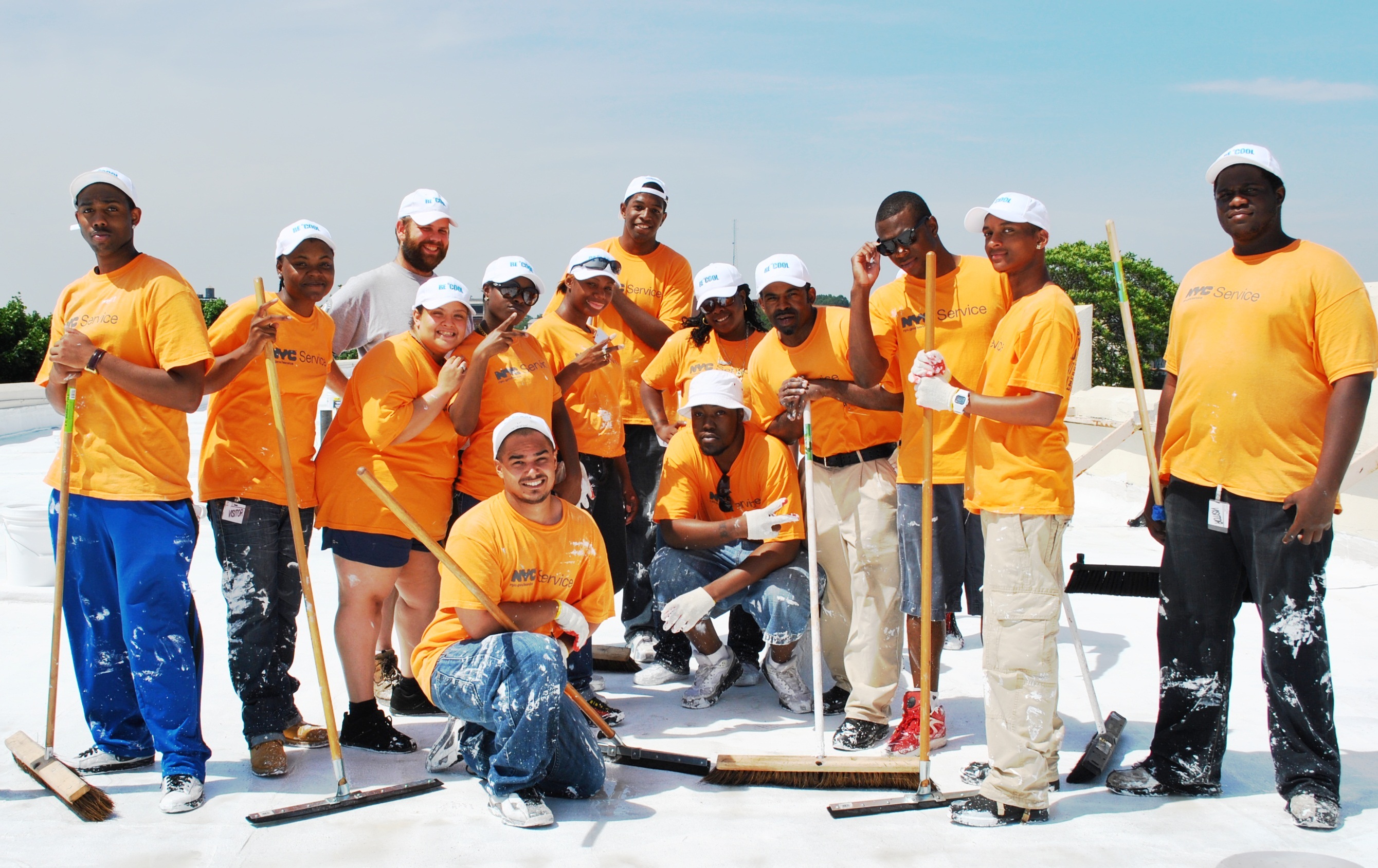 Brooklyn's Green City Force
Corps are crew-based youth development programs that provide "Corpsmembers" with job training, secondary and post-secondary education programming, leadership skills, mentorship, and additional support services through a strategy of service projects that improve communities and the environment. Service is a proven strategy for reconnecting youth with the education, the workforce, and the communities in which they live. Recently the Corporation for National and Community Service found volunteers have a 27% higher chance of finding a job after being unemployed than non-volunteers, which an even greater impact (51%) for those without high school diplomas.
While there hasn't been a major focus on our economic and/or workforce development, especially as they pertain to youth and young adults, in Congress as of late, there are some Members who are fighting to bring attention to these key issues. The Corps Network has been working with Rep. Frederica Wilson (D-FL) to develop and introduce the Youth Corps Act (H.R. 3061), which will enable states, local communities, colleges, existing Corps, and non-profits to replicate and expand this successful model for reconnecting unemployed youth to education, the workforce, and their communities. Rep. Wilson has also been pushing forward a broader economic development agenda with the introduction of the American Jobs Act, H.R. 2821.
The Corps Network also applauds Rep. George Miller (D-CA), the Ranking Member of the House Education and Workforce Committee, for his work on these issues with the introduction of the Pathways Back to Work Act, H.R. 2721. This legislation would boost employment and education assistance for adults and low-income youth. Senator Bernie Sanders (I-VT) is also focusing on this issue with his amendment to the immigration reform bill that recently passed the Senate, and is awaiting action in the House.
The Corps Network has been partnering with the Departments of Interior and Agriculture to plan and implement a 21CSC with the goal of engaging 100,000 youth, including Opportunity Youth and veterans in protecting, restoring, and enhancing America's great outdoors.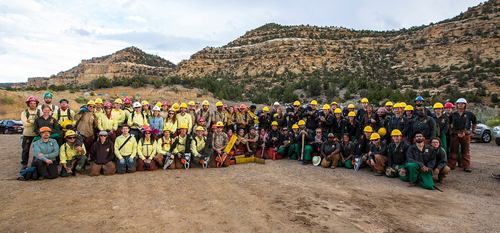 As part of the Escalante River Watershed Partnership, Southwest Conservation Corps, Canyon Country Youth Corps, Utah Conservation Corps, and Coconino Rural Environment Corps recently convened for a joint training. According to the Partnership, this upcoming season, they plan to accomplish 10 years worth of habitat restoration in only 10 weeks. Credit: Jacob. W Frank
As you can see, there are many efforts underway to address these issues, reflective of the needs of the over 5.5 million youth out of work and school. While there are many challenges ahead, we are heartened by the many passionate advocates for youth we work with everyday to provide wider opportunities for youth engagement.
We hope you will spread the word about these needs and efforts, and take the opportunity to help where possible by supporting a Corps and telling your local and federal elected officials to remember our youth in this difficult economy.
This article was originally published on Opportunity For All, a blog about creative solutions to inequality in America.