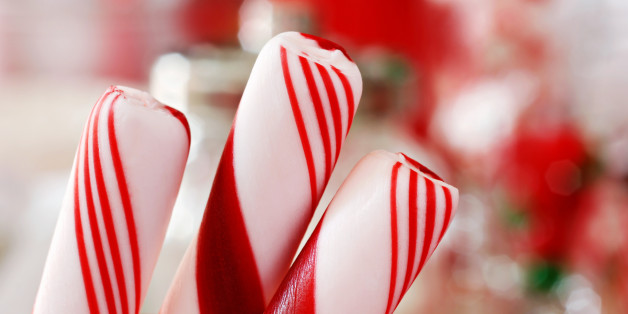 During that all-too-brief window of time between Thanksgiving and New Years' Day, unofficially known as "the Holiday Season," it seems as if every single company in existence wants a piece of the action. From special sales at everything from car dealerships to mattress stores, to holiday-themed paper plates, Christmas deals and special items are everywhere you look. This especially extends to food products, and some holiday food products are real head-scratchers.
Click Here to see the Complete List of 10 Food Products That Have Taken Christmas Too Far
It's easy to understand why food companies would want to rush holiday tie-in products to market. The Season of Giving is also the Season of Buying, and people are a little looser with their wallets than they are at other times of the year, especially when the item in question is a "special holiday edition," as all Christmas-themed products are. These products also usually make for good things to bring to holiday parties and other festive gatherings. More money is spent during the holiday season than any other time of year, so you can't blame food companies for wanting a piece of the action.
Sometimes, these tie-ins are relevant and appropriate. Christmas-tree-shaped (or candy-cane-flavored) Peeps? Sure, go for it. Mini Reese's peanut butter cups covered in red and green foil? Sure, why not. A Cap'n Crunch spinoff named Christmas Crunch? Absolutely. Bagels that have been dyed red and green with food coloring? Well, maybe not. The line has to be drawn somewhere, and unfortunately it's a line that currently doesn't seem to exist.
The jury is still out on whether "the more the merrier" applies when it comes to Christmas food product tie-ins. It can be fun to rummage through the supermarket this time of year to see what special products can be found, but -- call us a Grinch if you must -- we believe that some of them are completely unnecessary, and just one more symptom of the over-commercialization of Christmas. Read on to learn which 10 holiday food products are taking Christmas a little too far.
Click Here to see the Original Story on The Daily Meal
-Dan Myers, The Daily Meal
More Content from The Daily Meal:
Little-Known Facts about Classic Christmas Foods

Traditional Christmas Foods Around the World

Traditional Christmas Food Gifts from Around the World

21 Must-Visit Christmas Markets Around the World

20 New Year's Food and Drink Traditions Around the World