If you aren't a whiskey lover now, you will be after a week on the American Whiskey Trail. I know because it happened to me.
Of all the distillery tours and tastings along the trek, you'll most likely fall in love with bourbon, a native Kentucky spirit and one of the few products that by legal enforcement and classification is made only in the US. So go ahead, get your patriotism on.
Related: 10 Top Athletes' Super Luxe Getaways
But know before you go: All bourbon is whiskey, but not all whiskey is bourbon. Bourbon must be at least 51 percent corn, distilled to no more than 160 proof and aged in new charred-oak barrels, which give it its brown color and smoky character. Straight whiskey must be aged at least two years; all others at least four, or they must include their age on the label.
Related: A Wine Lover's Tour of Argentina and Uruguay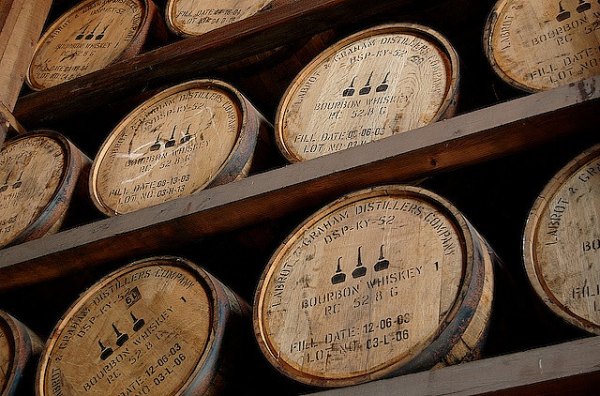 I set out to visit a series of mostly whiskey distilleries, beginning at George Washington's former home in Alexandria, Va., and continuing through the foothills of middle Tennessee and into the heart of bourbon country in Louisville, Ky. I left a wimpy girl, afraid to savor the good stuff in all its spicy, oaky glory. I came back a whiskey girl. Here's the best use of seven days in American whiskey country. (Photo courtesy of Flickr/vistavision)
Day One: Washington, D.C.
If you have time, make the nation's capital your first stop. Even George Washington loved whiskey, breaking ground on his Mount Vernon Distillery and Gristmill in 1797. Tour it to see whiskey being made just the way it was at that time by distillers in period clothing. Twice a year at unscheduled times, George Washington's original rye is released for $85 a pint. Have lunch at the Mount Vernon Inn restaurant before taking a guided tour. Then board a plane for Nashville and check into the luxurious Hutton Hotel and have the fried green tomatoes with tiger aïoli at its restaurant, 1808 Grille.
Related: Fine Farm Dining Around the World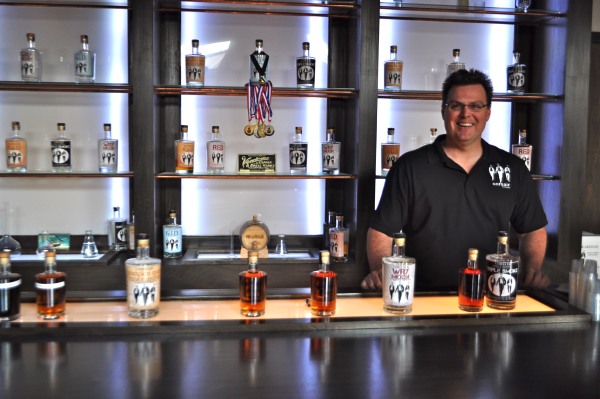 Day Two: Nashville, Tennessee
Stop into Corsair Artisan Distillery, founded by two biofuel enthusiasts in 2008, in a historic downtown warehouse. Public distillery tastings are illegal, so grab a few friends and make arrangements for a private tasting in advance. Try innovative small batches such as clear, malt Triple Smoke, Oatmeal Stout, Pumpkin Spice Moonshine or Cocoa Bourbon whiskeys. Have dinner at Jack's Bar-B-Que in downtown Nashville. Don't miss hitting up some of Nashville's most famous honkytonks. (Photo courtesy of Kayleigh Kulp)
Day Three: Kelso and Lynchburg, Tennessee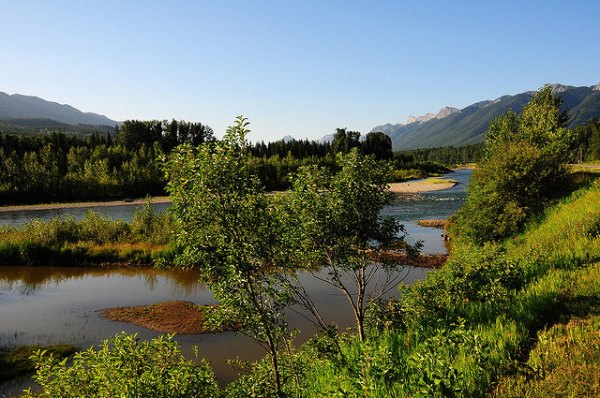 Depart for the tiny town of Kelso, Tenn., by 9:30 a.m. to visit Pritchard's Distillery, a craft rum producer. Take a tour with Phil and Connie Pritchard, whose distillery is built into a 1939 schoolhouse, before stopping for lunch at The Restaurant at Elk River (must-haves: peach tea with a dash of Pritchard's peach rum, French onion soup, and potato chips covered in blue cheese and balsamic reduction). Arrange a short canoe trip nearby with Elk River Adventures and Outfitters. Press a few miles further into Lynchburg to the Jack Daniels Distillery, the oldest registered distillery in the US, for a nice contrast. Lay your head at Ledford Mill Bed and Breakfast nearby. (Photo courtesy of Flickr/olaf141)
Day Four: Louisville, Kentucky
Leave in the morning and continue four hours to downtown Louisville's contemporary boutique 21C Museum Hotel. Arrange for a short tour of it with the front desk. Then, take the time to visit Churchill Downs, home of the Kentucky Derby, if there is a horse race happening, and indulge in a classic mint julep. Return to town to dine at Proof on Main to try Angel's Envy craft bourbon with a hearty bison burger.
Day Five: Louisville and Versailles, Kentucky
Depart for an hour's drive to Woodford Reserve Distillery, an 1838 estate where you'll try the official bourbon of the Belmont Stakes, with hints of maple, hickory and sassafras that's is finished in pinot noir barrels. Take advantage of the estate's chef-in-residence for lunch. Must-haves include melt-in-your-mouth bourbon bread pudding and bourbon-marinated steak).
Visit the Brown-Forman Cooperage through Mint Julep Tours to see how Tennessee whiskey barrels are made and charred for aging. There's just one true cooper with 25 years' experience. Later hit Fourth Street Live, an outdoor dining and shopping district downtown.
Day Six: Loretto, Bardstown and Clermont, Kentucky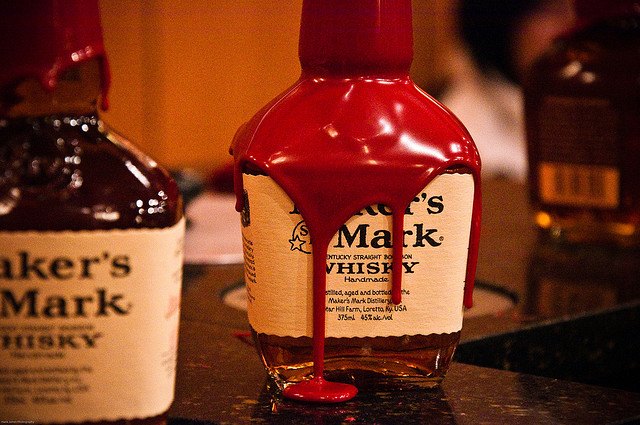 Depart for the black- and red-branded Maker's Mark distillery in Loretto, established 1953. The bourbon's name -- inspired by its signature wax seal -- was created by Marjie Samuels, a descendant of Taylor Samuels, who owned the distillery more than 200 years ago. Head for Bardstown, which might as well be called Bourbon Town, USA and visit the Oscar Getz Whiskey Museum. Stop at one of the restaurants in town for lunch before heading to T. Jeremiah Beam House and Jim Beam Outpost for a tour and tasting. Here's a secret: ask about reserving the fully equipped, three-bedroom Knob Creek House, Jim Beam's nearby, lakeside guesthouse, when you book the tour. (Photo courtesy of Flickr/hankjames215)
Day Seven: Homeward Bound
Depart from Louisville. And definitely don't forget your whiskey.
- Kayleigh Kulp, The Daily Meal
More from The Daily Meal:
Luxury Cruises Fit for Food Lovers
5 Glorious Leaf-Peeping Trips for Autumn
Where to Celebrate Oktoberfest Around the World
7 Budget-Friendly Substitutes for Europe's Top Cities
10 Chocolate Factories to Explore Around the World