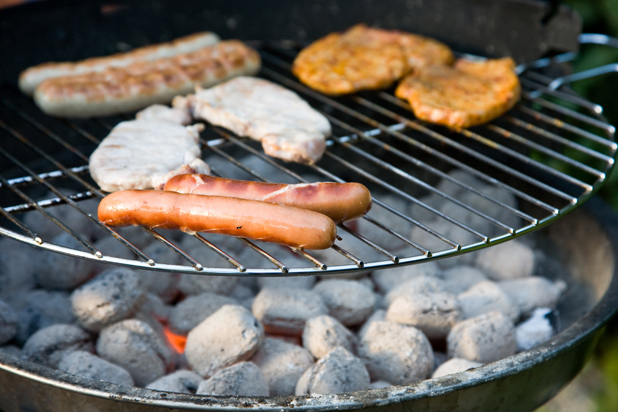 A summer staple for outdoor cooking, grilling is an easy way to gather friends and family and make quick and tasty meals. Whether you fall on the "grilling is so easy" or the "I still end up with burned food" side of skills, it never hurts to learn a few tricks from the pros. Let's face it, they know what they're doing. (Photo Credit: Hemera/Thinkstock)
Click here to see Secrets for Better Grilling
Everyone, even the pros, have experienced common slip-ups when grilling (think flare-ups or running out of gas or charcoal), and it's good to have those basic issues covered and understood. Plus, to be a better griller, it's always a good idea to try making new foods, like grilling summer fruit or some of these unlikely grill foods. All are great ways to change up go-to recipes, but there are even more tricks to learn in order to become a grill master.
Click here to see Tips for Making the Perfect Hot Dog
For some insider's tips on grilling at home like a pro, we turned to chef Rick Gresh, executive chef of David Burke's Primehouse in Chicago, who shared some of his favorite pieces of advice.
Click here to see 7 Unusual Foods to Grill
From cleverly using leftover fruit peels, to the best cuts of meat for grilling, chef Gresh offers eight of his go-to tips that will make you a better griller. Check out this slideshow and see what he has to say.
- Yasmin Fahr, The Daily Meal
More from The Daily Meal:
23 Tips All Home Cooks Should Know
20 Foods Everyone Should Know How to Cook
Crazy Cupcake Recipes
How to Make a Better Cupcake
5 Unusual Ways to Use Tofu
PHOTO GALLERY
Secrets for Better Grilling