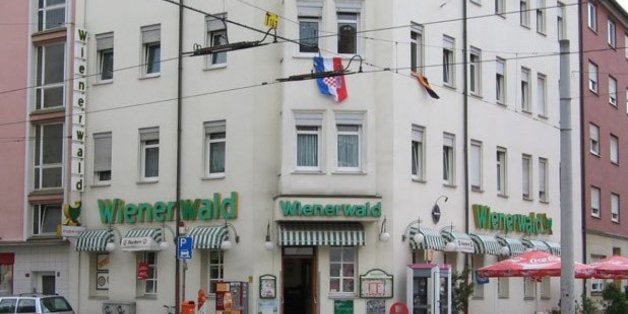 One of America's most influential -- and sometimes controversial -- exports is fast food. America's contemporary fast-food industry was born on Sept. 13, 1921 in Wichita, Kan., when Walter A. Anderson teamed up with Edgar Waldo "Billy" Ingram to open the first White Castle. In the next 15 years, White Castle would open seven more locations, expanding to other mid-Western markets. The McDonald brothers came onto the scene nearly twenty years later, followed by Kentucky Fried Chicken and Burger King (then Insta-Burger King) in the '50s and Wendy's in the '60s. The fast-food fad accelerated from there, making way for our new national pastime: instant fried gratification.
Click Here to see the Complete List of the Fast-Food Restaurants We Wish Were in the U.S.
Many of those first American fast-food institutions have gained major traction overseas; today there are more than 23,000 McDonald's locations outside the U.S. (around 9,000 more than on its home turf) and KFC's international locations outnumber those in America nine to one. While some overseas restaurants seek to emulate major American institutions, however, others have created their own regional versions of fast food.
From Nigeria, where Mr. Bigg's has more than 170 locations serving traditional cuisine such as meat pies, Nigeria staples moin moin (steamed bean pudding) and jollof rice (rice, tomatoes and tomato paste, onion, salt, and red pepper) to India where Jumbo King has served 100 million vada pav (an Indian snack of a spicy deep-fried potato patty sandwiched between a bread roll) to date, diners can likely find fast-food chains almost anywhere in the world these days. Read on for some of the best foreign fast-food franchises that'll have you running for your passport.
PHOTO GALLERY
Fast-Food Restaurants We Wish Were in the U.S.
Click Here to see the Original Story on The Daily Meal
- Lauren Mack, The Daily Meal
More Content from The Daily Meal:
10 Regional Burger Chains That We Wish Were National
10 Countries You Won't Believe Have Starbucks
10 Foods Our Founding Fathers Ate