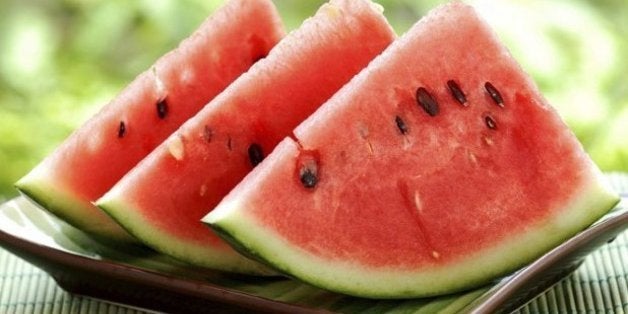 As the summer sun beats down, it can seem impossible to stay cool. You can crank up the air-conditioning or sip on a cold beverage, but there are a few tricks to cooling down and beating the heat that you may not know -- and they start with the foods that you eat.
Foods high in water content are great at hydrating you and cooling you down. Foods like lettuce, citrus, and other summer fruits and vegetables hydrate us and lower our body temperature to stay cool. The high water content can thin the blood and assist your body in releasing heat.
And when it comes to a hot or iced coffee, which should you choose? Turns out that there are nerves on our tongues that have special molecules called receptors. When you drink something hot, these receptors signal the brain that it's hot, which then causes us to sweat and cool ourselves down.
These receptors also respond to chili peppers and spicy foods. It's not a coincidence that spicy cuisine is found in hot and tropical regions of the world. These chili peppers activate sweating, thus lowering our body temperature and cooling us down.
More Content from The Daily Meal: