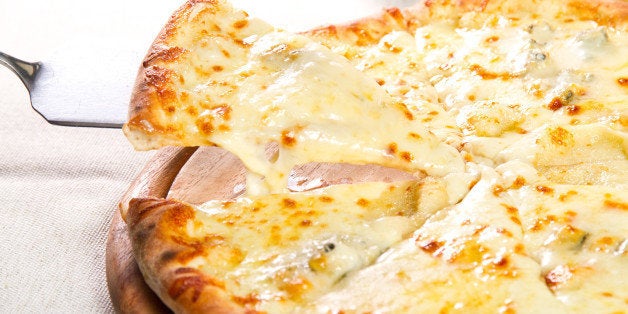 Ok, we'll admit it: we have a slight obsession with pizza. Aside from flocking to the the world's best cities for pizzerias and the best pizza around the world, we love pizza even when it comes from the freezer. We love to throw pizza parties, and heck, we even love to wear our pizza devotion on our sleeves -- literally.
And while we'll never turn our backs on pizza pie, we also have to admit that sometimes, a change of pizza pace is totally necessary.
That is why we decided to round up and write out recipes to pizza-fy your favorite dishes. Yep, you read that right: pizza-fy. The technical definition?
Pizza-fy
piz-za-fy verb \ᅨネpᅣモt-s￉ル-f-i\
1. To turn any food into a pizza flavored food.
I pizzafied my fries today and it was delicious!
This cooking method can be applied to many dishes and allows you to enjoy pizza in a way you never dreamed possible. In the mood for a pizza taco? We can totally show you how to do that. How about a cheesy pizza pretzel? We have that down too! We even have a pizza popcorn recipe!
If you are throwing a pizza party, keep these recipes in your back party for a uniquely delicious menu.