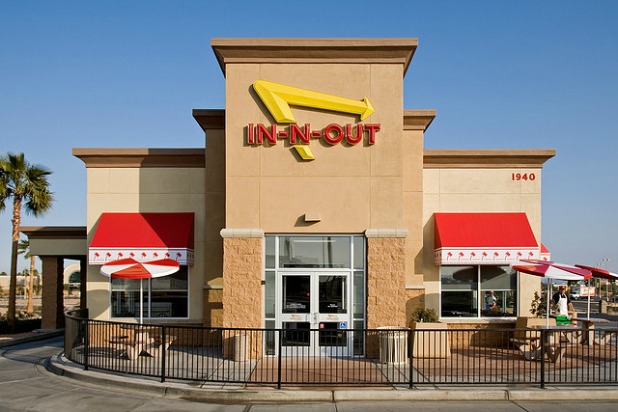 It's the place your friends have been telling you that you have to try when you visit them in their hometown. They think you're crazy for never having tasted it. We're talking about the burger from the fast-food chain in your state, and you're as loyal to it as you are to your favorite football team (Credit: Flickr/BrianWallace).
Click here to see 10 Regional Burger Chains That We Wish Were National
Regional burger chains have cult followings that have escalated into near religious dogma, and for good reason. From secret menus to special sauce, these joints have found a way to stand apart from other fast-food chains, and have gained enormous (if only specific in a certain area) popularity in the process.
RELATED: The 40 Best Burgers in America
Some of these regional spots, like Milo's Hamburgers and Dick's Drive-In exist in just one state, while others are in five to 10. Some even take their regionality to the next level: chains like Burgerville are not only regional, but are also dedicated to their state through their use of local ingredients and farmers.
- Emily Rothkrug, The Daily Meal
More from The Daily Meal:
Where to Find America's Best Fried Chicken
101 Best Food Trucks in America
Where to Find America's Best Barbecue
10 Unique McDonald's Meals from Around the World
PHOTO GALLERY
Regional Burger Chains That We Wish Were National